You hear the call of the ocean, the sound of the waves crashing against the shore. The salty breeze tickles your skin, and you feel the sun's warmth on your face. You know it's time to pack your bags and head to the beach, but not just any beach.
You want a family-friendly island beach where you can relax, play, and create unforgettable memories with your loved ones.
Luckily, we've got you covered. We've scoured the world to bring you seven fun and safe destinations that cater to all ages. From the tropical paradise of Maui to the crystal-clear waters of Bora Bora, these beaches offer something for everyone.
So, pack your sunscreen, grab your swimsuit, and get ready for the ultimate family vacation.
Key Takeaways
– The destinations mentioned are Maui, Hawaii; Sanibel Island, Florida; Phuket, Thailand; Aruba, Caribbean; Catalina Island, California; Cancun, Mexico; and Bora Bora.
– The activities available at these destinations include surf lessons, shelling excursions, wildlife tours, family cooking classes, local markets, land-based activities, hiking, biking, water sports, wildlife encounters, Mayan ruins, and snorkeling.
– The attractions of these destinations include humpback whales, abundance of shells, Dutch-influenced dishes, fresh seafood, and luxurious overwater bungalows.
– Safety is emphasized with the importance of applying sunscreen and swimming in designated areas with lifeguards on duty, and family-friendly destinations offer safe and enjoyable vacations for all ages.
Maui, Hawaii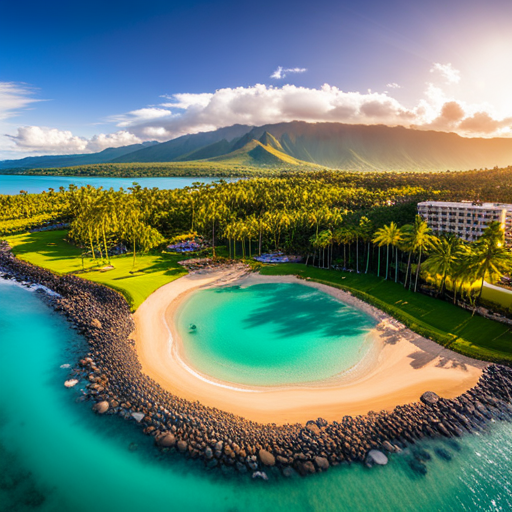 Maui's beaches offer a perfect blend of relaxation and
adventure
, making it a must-visit for families of all sizes. With its
crystal-clear waters
and white sand, Maui is the perfect place for kids to swim and play. The island is also famous for its surf lessons, so older kids and adults can ride the waves and experience the thrill of surfing.
But it's not just about the beach. Maui is home to some of the world's most beautiful marine life, including humpback whales that migrate to the island's waters every winter. Families can take whale watching excursions to witness these majestic creatures up close and personal.
Whether you're looking for a day of relaxation or adventure, Maui has something for everyone.
Sanibel Island, Florida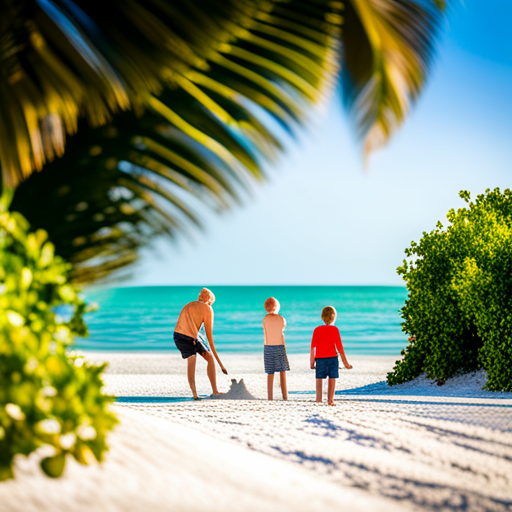 Sanibel Island, Florida's beautiful beaches offer a unique and tranquil experience for visitors. Whether you're looking to relax and soak up the sun or take part in some exciting outdoor activities, this destination has something for everyone.
Here are some of the top things to do during your visit:
– Take a shelling excursion and discover the many different types of shells that can be found along the shore. Sanibel Island is famous for its pristine beaches and abundance of shells.
– Take a wildlife tour and get up close and personal with the amazing creatures that call Sanibel Island home, including dolphins, manatees, and sea turtles.
– Explore the island's natural beauty and enjoy all that it has to offer with a variety of outdoor activities, including biking, hiking, water sports, and fishing.
So if you're looking for a family-friendly beach destination that offers both relaxation and adventure, look no further than Sanibel Island. It's the perfect place to escape and enjoy the great outdoors with its beautiful beaches, exciting activities, and abundance of wildlife.
Phuket, Thailand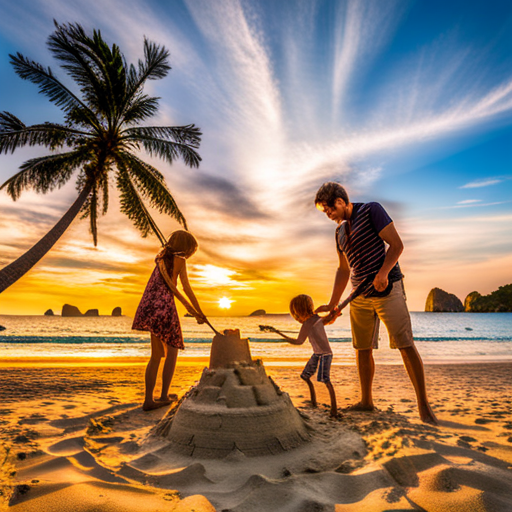 Looking for a tropical getaway that offers both relaxation and adventure? Look no further than Phuket, Thailand!
With its stunning beaches, you can unwind in the sun and soak up the local culture.
Take a family cooking class to learn about the local cuisine, or explore the vibrant markets and immerse yourself in the local community.
There's something for everyone on this beautiful island.
Relax on the Beach
Kick off your shoes and let the waves wash away your worries as you relax on the sandy beaches of Phuket.
With crystal clear waters and golden sands, this family-friendly destination is perfect for all ages.
Soak up the sun while building sandcastles, playing beach volleyball, or simply lounging under a beach umbrella.
While having fun in the sun, it's important to keep safety in mind. Remember to apply sunscreen regularly, stay hydrated, and take breaks in the shade to prevent heat exhaustion.
Be aware of strong currents and always swim in designated areas with lifeguards on duty.
With these beach safety tips, you can fully enjoy your time on the beach without worries.
Take a Family Cooking Class
Who would have thought that taking a cooking class on vacation could be so much fun? But trust us, it can be! Especially when you're on a family-friendly island beach, learning about the culinary traditions and family recipes of the locals. It's a unique experience that not only teaches you about the culture of the place you're visiting, but also gives you the opportunity to bond with your loved ones over a shared activity.
To give you an idea of what you can expect from a family cooking class on a beach vacation, here's a table that highlights some of the best destinations and the type of dishes you might learn to cook:
| Destination | Type of dish | Description |
| --- | --- | --- |
| Hawaii | Poke | A traditional Hawaiian dish made with raw fish and seasonings. |
| Jamaica | Jerk chicken | A spicy and flavorful chicken dish that's a staple in Jamaican cuisine. |
| Thailand | Pad Thai | A popular Thai dish made with stir-fried noodles, vegetables, and protein. |
Taking a family cooking class on a beach vacation is not only a fun and unique activity, but it also allows you to delve deeper into the local culture and culinary traditions of the place you're visiting. So why not try your hand at making some traditional dishes and create memories that will last a lifetime?
Explore the Local Markets
One way to fully immerse yourself in the local culture during your beach vacation is by exploring the bustling markets found throughout the area. These markets aren't just a place to shop for souvenirs; they're a window into the local way of life.
Here are two reasons why you should add a visit to the local markets to your itinerary:
– Local handicrafts: You'll find an array of unique handicrafts that are lovingly made by local artisans. From hand-woven baskets to intricately carved wooden trinkets, you'll be able to take home a piece of the local culture. And the best part? You can be sure that your purchase is supporting the local economy.
– Street food: The markets are a foodie's paradise, with vendors selling everything from fresh seafood to local delicacies. And the best part? You can watch the food being prepared right in front of you, giving you an authentic taste of the local cuisine. Don't be afraid to try something new – you might just discover your new favorite dish.
So, take a break from the beach and venture into the markets. You'll get a taste of the local culture and maybe even pick up some souvenirs along the way. Don't forget to bring your appetite!
Aruba, Caribbean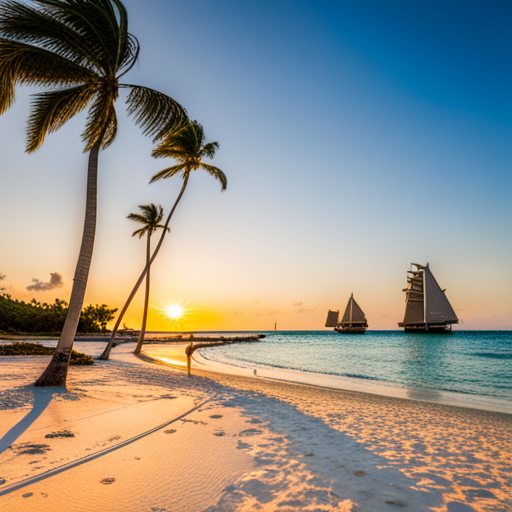 You'll definitely want to visit Aruba, where you can enjoy a plethora of
family-friendly activities
and attractions. This island paradise is known for its beautiful beaches, crystal clear waters, and vibrant Caribbean culture.
Take a dip in the calm waters of Baby Beach, which is perfect for families with young children. If you're feeling adventurous, try snorkeling or scuba diving in the Marine Park, where you'll be able to see colorful fish and even shipwrecks.
Aruba also offers a variety of land-based activities, such as exploring the Arikok National Park, where you can hike through the desert landscape and see ancient rock formations. For a more relaxed experience, check out the Butterfly Farm, where you'll be able to see hundreds of butterfly species up close.
Don't forget to indulge in some delicious local cuisine, such as fresh seafood and Dutch-influenced dishes. Aruba has something for everyone, so pack your bags and get ready to make unforgettable family memories.
Catalina Island, California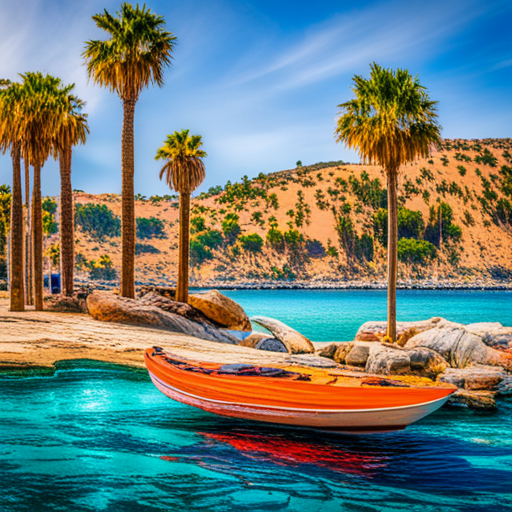 If you're looking for a quick escape from the hustle and bustle of city life, head on over to Catalina Island, where you can enjoy a range of outdoor activities and soak up the stunning coastal scenery. This family-friendly destination offers something for everyone, with a variety of activities that cater to all ages. From hiking and biking trails to water sports and wildlife encounters, you'll never run out of things to do on this beautiful island.
One of the top attractions on Catalina Island is the Catalina Island Conservancy, which is dedicated to protecting the island's unique ecosystem. Here, you can take a guided tour and learn about the island's flora and fauna, including buffalo, foxes, and bald eagles. If you're feeling adventurous, you can even try zip lining through the island's rugged terrain. And of course, no trip to Catalina Island is complete without a visit to one of its many beaches, where you can relax and soak up the California sunshine. So pack your bags and get ready for a fun-filled adventure on Catalina Island!
| Outdoor Activities | Wildlife Encounters |
| --- | --- |
| Hiking and Biking Trails | Buffalo |
| Water Sports | Foxes |
| Zip Lining | Bald Eagles |
Cancun, Mexico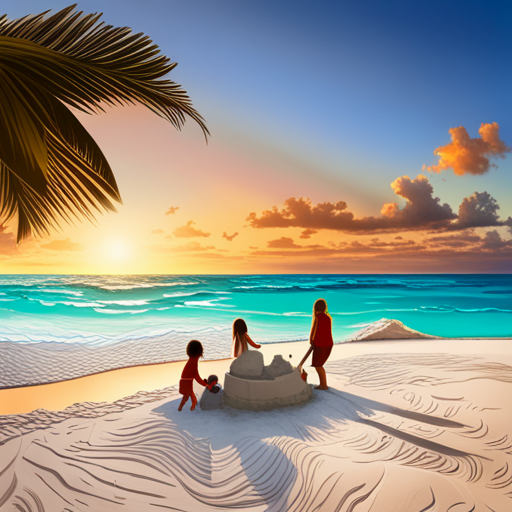 Exploring the breathtaking turquoise waters and
white sandy beaches
of Cancun will surely leave you feeling like you're in paradise. With its warm climate, Cancun is the perfect destination for families looking to escape the cold winter months.
Here are some exciting activities you can enjoy with your loved ones:
– Visit the Mayan ruins: Cancun is home to some of the most stunning Mayan ruins in the world. Take a day trip to Chichen Itza, one of the New Seven Wonders of the World, and marvel at the ancient architecture and history.
– Go snorkeling: Cancun's clear waters make it a prime destination for snorkeling. Swim alongside colorful fish and other marine life in the Mesoamerican Reef, the second-largest reef system in the world.
– Relax on the beach: Cancun's beaches are world-renowned for their soft white sand and crystal clear waters. Spend a day lounging on the beach, soaking up the sun, and enjoying the ocean breeze.
– Take a sunset cruise: End your day with a romantic sunset cruise. Watch the sun go down over the turquoise waters while sipping on a tropical drink.
With so much to do and see in Cancun, it's no wonder why it's a popular destination for families. From exploring ancient Mayan ruins to snorkeling adventures, there's something for everyone in this tropical paradise.
Bora Bora, French Polynesia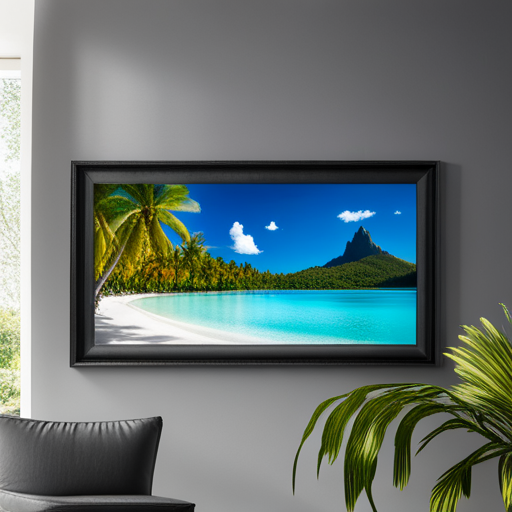 Don't miss out on the luxurious overwater bungalows in Bora Bora, where you can wake up to the stunning turquoise lagoon right at your doorstep.
This destination is perfect for families who want to experience a tropical paradise while enjoying a variety of activities. Bora Bora offers an abundance of water activities such as snorkeling, diving, and paddleboarding. Take a guided tour of the lagoon and see the vibrant coral reefs and colorful fish up close.
If you're looking for a more relaxed experience, simply unwind in your overwater bungalow and soak up the sun while listening to the waves gently lap against the stilts.
The bungalows are equipped with all the modern amenities you need, including air conditioning, Wi-Fi, and a private terrace.
With its pristine beaches, warm climate, and friendly locals, Bora Bora is the perfect destination for families seeking a safe and enjoyable vacation.
Frequently Asked Questions
What are the specific activities that families can enjoy on each of these beaches?
Looking for beach activities? You've found the right place! From sand castles to water sports, every member of your family will have age appropriate entertainment. Did you know that 80% of families prefer beach vacations?
Are there any restrictions on the use of beach facilities or equipment?
Before enjoying the beach facilities, ensure that you check any safety guidelines and restrictions that are in place. Some beaches may have limitations on the use of equipment, so it's best to be aware before planning your activities.
What are the local dining options and cuisine available on each island?
When you're exploring these islands, be sure to try the local cuisine options. Each island has its own unique flavors and restaurant recommendations. From fresh seafood to traditional dishes, you'll find something to satisfy your taste buds.
Are there any specific cultural events or festivals that families can participate in on these islands?
Looking for cultural experiences and community events? You're in luck! These islands have plenty of local traditions and family friendly attractions to keep you entertained. Don't miss out on the colorful festivals and lively celebrations happening throughout the year.
What is the best time of year to visit each island for a family-friendly vacation?
The best time to visit these islands varies by destination. Consider peak seasons and weather patterns to maximize your experience. Research transportation options for families and the best accommodation options for your budget. Enjoy the freedom to explore!
Conclusion
Well, congratulations! You've just finished reading about the top 7 family-friendly island beaches. You must be feeling excited and eager to plan your next family vacation.
However, before you start packing your bags, let's take a moment to appreciate the irony of it all. Isn't it ironic how we spend so much time and money trying to escape our daily routines, only to end up in places that are identical to our hometowns?
We seek adventure, but often end up in tourist traps. We crave relaxation, but find ourselves surrounded by crowds of people. So, before you book your next family vacation, ask yourself, what is it that you truly desire?
Is it the destination or the experience? The memories or the Instagram posts? Remember, the best family vacations are the ones that create lasting memories, no matter where you go.