This is our son Winston's first reaction to seeing the Pacific Ocean at Mission Beach, California, for the first time in his life…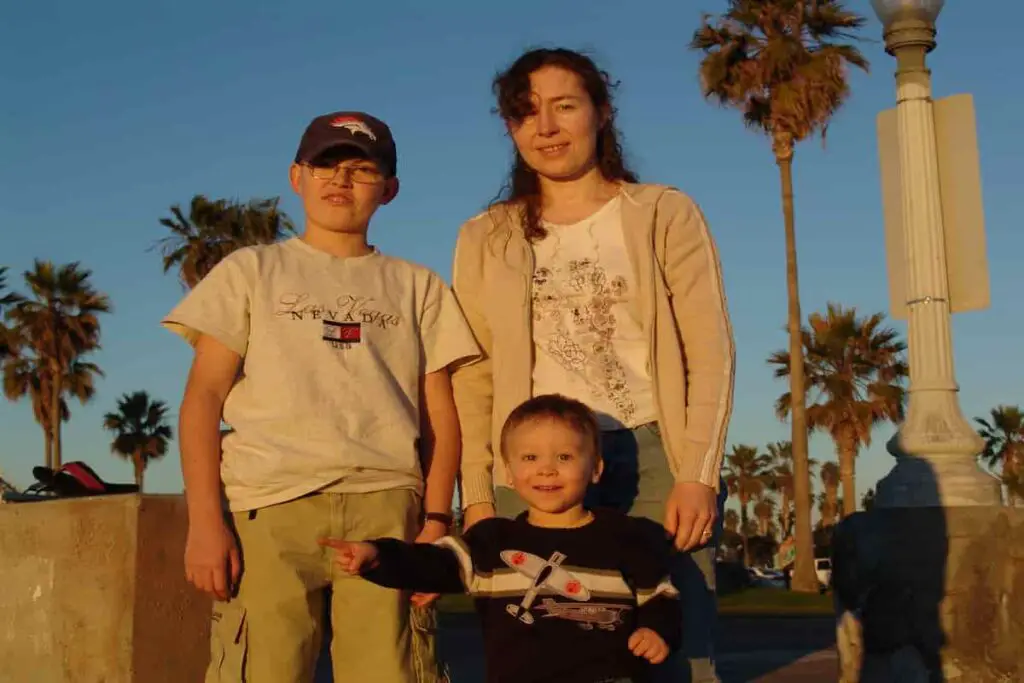 Here is what he was looking at, close to sunset on the beach….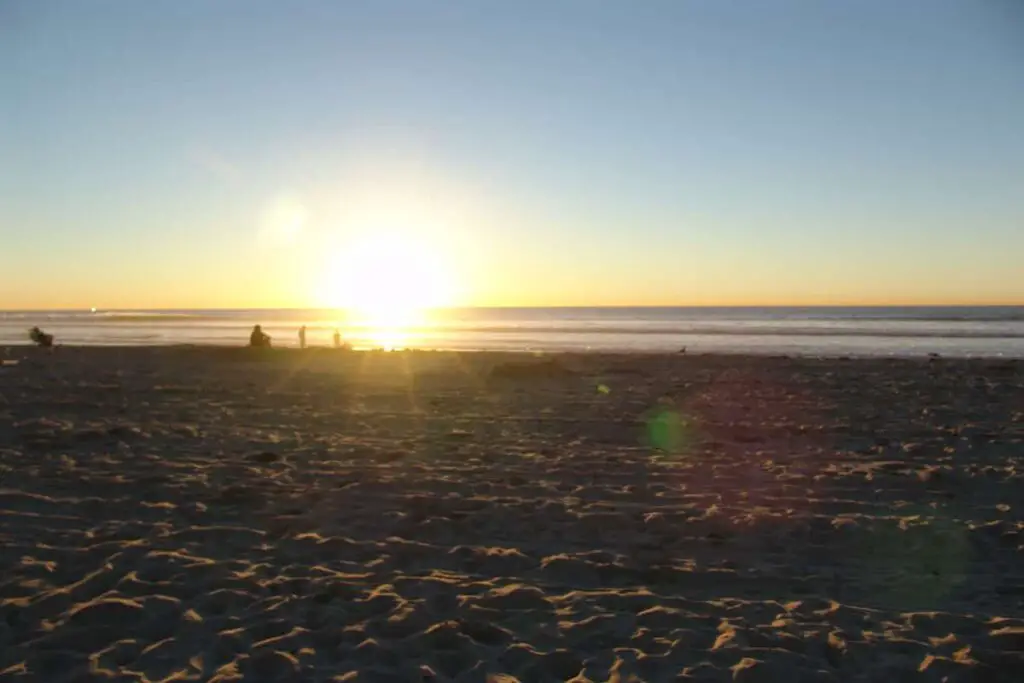 What we love about the beach is that even if you had the worst day, upon arriving at the beach and hearing the crashing waves and feel the sun and wind on your face – your mood instantly changes for the better – at least, it does for us!
We are so happy you are visiting our BrightSwirl Beaches website! Here is some information about us – what we do and why we are making this BrightSwirl.com website:
Who Are We?
I'm Michael, a guy who grew up on the beach in San Diego, California. Tanya and I live in Northern Europe currently. We are passionate about finding ways to have fun at the beach, from planning and researching beach towns and beaches to traveling there and exploring all it has to offer.
Our beach travels have further propelled us to think differently and begin unlocking untapped potential by connecting ideas, stories, and experiences from multiple perspectives.
We try and communicate this passion to you in our website here at BrightSwirl.
Come along with us on this journey!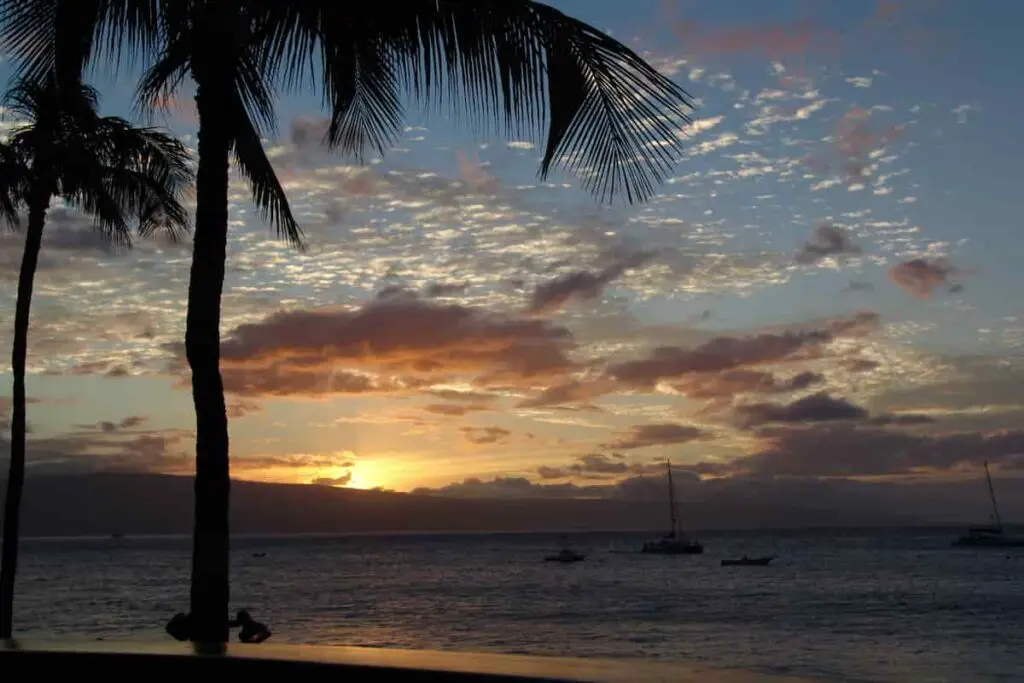 Why Did We Choose to Create a Website about The Beach?
We are crazy about the beach and have had the opportunity to travel in California with the family to many beaches on the West Coast and in Hawaii.
We know and have experienced how the sunsets sparkle on the ocean, how the salty sea air awakens our courage, and that sand between our toes reminds us that we're on a journey and there is much to explore on the beaches around us.
We want you to experience this too.
Our goal is twofold: inform readers about the beach and coastal lifestyles while inspiring them to have their own beach adventures filled with fun, knowledge, and a sense of respect & responsibility.
Becoming Experts About the Beach, Beach Travel, The Ocean and Travel Planning
Once we began crafting stories about our beach and vacation experiences, we realized there was a great deal of research to be done to make the information enjoyable for our audience.
This has pushed us to become experts on everything related to the beach–from pre-planning to creative ideas of what activities to do there, as well as level up our travel planning expertise and outfit suggestions for the seashore.
We have implemented many things into the website that we hope improve your visiting experience. For instance, the Interactive Maps of the beaches and beach towns, text-to-speech options so you can listen to the article while on the go, and beach outfit recommendations (Tanya makes most of the content and clothing suggestions for these articles).
As a result, we are trying to develop our beach expertise in ways you might find enjoyable.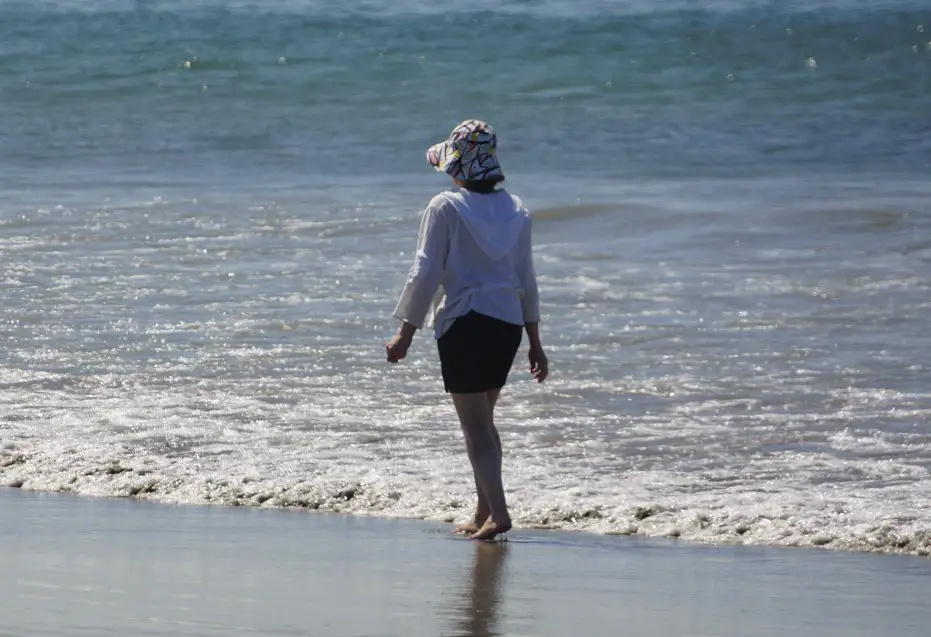 My Family Loves the Beach
When we were vacationing in San Diego with the whole family, we decided to go to the beach every day. We basically succeeded, going 21 out of the 26 days we were there during August. 
As I grew up on the beach (Michael writing here), I attempted to show them how I went to the beach every day. We headed out at 8am every morning and we left at 11am.
Sometimes we would go in the afternoon at 3pm and stay until around 7pm. Our three sons and daughter really loved going to the beach and I think I succeeded in showing them how the beach vibe grows on you after a while.
Every Beach is Different!
The beach is filled with differences. Whether it is a coast or a country, distinct colors, sounds, and landscapes make each beach special – this has been our experience. 
No two days at the beach will ever be the same. Each day brings a unique formation or combination of waves and tides and its own rhythms of people coming and going throughout the day.
A morning sun creates a different experience than an afternoon spent under starlit skies.
Coming back to our San Diego vacation, our kids could experience for themselves that almost every day, there was something different, either the weather, the tides, or the warnings (on three days at Coronado beach, there were stingray warnings, and 1 day it was jellyfish!).
And if there were no swim days, we had to find a way to have fun even when we couldn't go in the water (we brought the beach balls). 
It's a strange attraction to the beach, knowing it will probably be different from the last time you went, even if it was just yesterday.
What's the Coolest Thing about Beaches and Beach Travel (in Michael's View)?
The coolest thing about beaches and beach travel is that you can often experience something entirely different than what you're used to.
I often had the opportunity to travel to beach areas on business trips, after the day of meetings at the office. It was a mood change to see the ocean and then have dinner in a local seafood restaurant after those long meetings. Everyone seemed to laugh and smile a lot more. 
Family trips also change if it is to a beach location. We went with the family to Maui, Hawaii one year and stayed on the beaches most of the time. For a city family trip the experience was as fun, but completely different.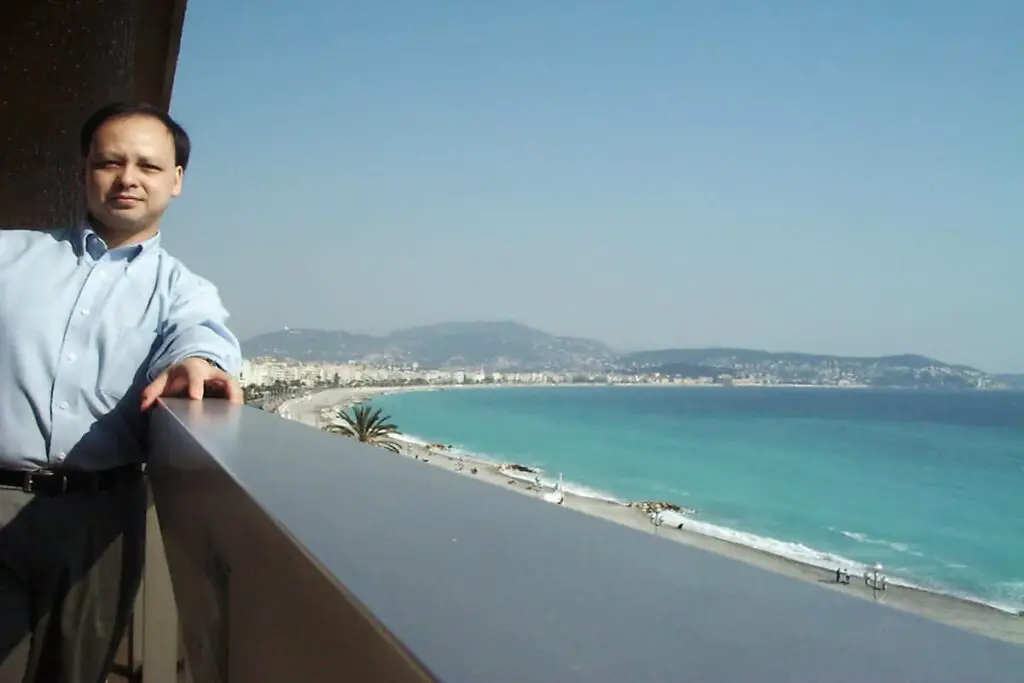 Beaches Michael Has Visited
● Bondi Beach, Australia 
● Barceloneta Beach, Spain 
● Cascais, Portugal
● Dubrovnik Beaches Croatia
● Jumeira Beach Hotel, Other Local Beaches, Dubai
● Lido di Jesolo, Italy
● Sanya Beaches, China
● Singapore beaches and island beach
● San Diego Beaches: La Jolla Shores, La Jolla Cove, Coronado Beach, Mission Beach, Pacific Beach, Torrey Pines
● California Coastline Beaches: Del Mar, Oceanside, Long Beach, Santa Monica, Venice Beach, Malibu Beach, Monterey Beach, Pismo Beach and Pismo Dunes, Santa Barbara Beaches
● French Beaches: Nice, Cannes, St Tropez Beaches, Plage du Grand Travers – Montpelier, and Biarritz
● Hawaii Beaches: Waikiki Beach, McKenna, Wailea, and Lahaina in Maui
● Florida Beaches: Jacksonville Beaches, Miami Beach
● Mexico Beaches: Ensenada Beach, Rosarito Beach
A Few Other Things To Know About Michael:
● My LinkedIn Profile: Michael Haralson LinkedIn
● What Do I Do – I'm a professional business person with a long career in telecommunications (17 years at Nokia Mobile Phones) and digital software platforms. I work for a top data visualization company leading its global sales team when I'm not writing and traveling.
● Home Base –  Throughout my life, I've been fortunate to call several places home, including Washington DC, Newfoundland, San Diego, California, Edinburgh, Scotland, Beijing, China, and Finland (Turku and Helsinki). Currently, I'm living in Kirkkonummi, Finland (with Tanya and family).
● What Have I Done That I'm Proud and Happy About – I am proud to have had the privilege of a career during Nokia Mobile Phone's peak years, and I had the opportunity to do business on a global scale. One of my greatest accomplishments was introducing the world to camera phones with the Nokia N7650 in Europe and Africa.
Exploring the globe, I've met many people and visited more than 50 countries. This experience has made me aware of the beautiful things in life. I'm happy just planning for my next trip.
● What I Enjoy – I enjoy watching my family grow and also start to experience what the world has to offer. It's a privilege to introduce them to beach travel and beach fun, and all that the world has to offer.
Future Plans
● What Beach Trips and Activities Do We Want to Do Next – A beach trip to Croatia, Portugal or Greece is a focus point for us as the whole family can participate and not break the bank. Of course we will write about this on our website should we go!
● What Improvements to The Website? We have ideas to include some travel planners based on the Interactive Maps we created and some other great surprises too. Be sure to subscribe to our BrightSwirl Beaches Newsletter so you can stay up to date with the latest developments!
If you want to contact us, you can reach us at: [email protected]