As you step onto the pristine white sand beaches of Treasure Island, Florida, you'll immediately feel your worries and stress melt away. The gentle sea breeze and the sound of waves crashing against the shore create a sense of tranquility that is hard to find in our fast-paced world.
But the beauty of Treasure Island goes beyond its beaches. From its local wildlife to its delicious seafood, this coastal town is a true gem waiting to be discovered.
Whether you're an avid beachgoer or just looking for a place to relax and unwind, Treasure Island has something for everyone. With its unmissable beaches and breathtaking sights, you'll never run out of things to see and do.
So pack your bags, leave your worries behind, and get ready for a coastal enchantment like no other.
Key Takeaways
– Treasure Island boasts pristine white sand beaches, local wildlife, and delicious seafood.
– There are multiple beaches to choose from, a dolphin and manatee sanctuary, and opportunities for birdwatching and fishing.
– Visitors can enjoy a range of dining options, luxurious spas, and attractions such as the Sunset Beach Pavilion and John's Pass Village and Boardwalk.
– It is important to follow beach safety measures and measures to protect sea turtles, as well as appreciate and protect the natural world for future generations.
Explore the Pristine White Sand Beaches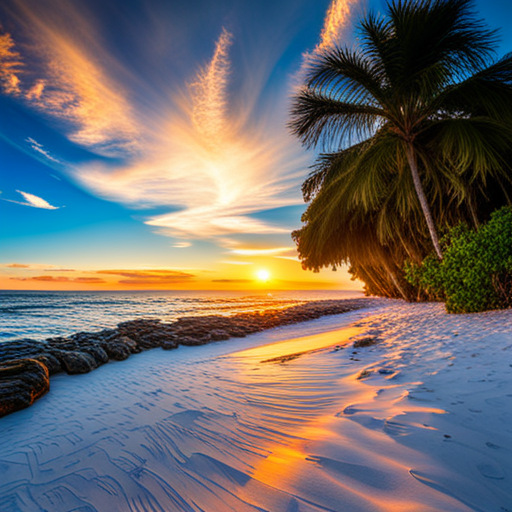 You'll wanna grab your sunscreen and beach towel because we're about to explore Treasure Island's pristine white sand beaches! With miles of coastline, you'll find that each beach has its unique charm.
You can start at Sunset Beach, a favorite spot for locals and visitors alike. The beach is aptly named for its breathtaking sunset views, and you can enjoy a peaceful evening stroll while the sun sets behind you.
If you're looking for some beach activities, then St. Pete Beach is the place to be. With its crystal-clear waters, you can enjoy swimming, snorkeling, and even parasailing. But remember, beach safety is crucial, so make sure you follow the lifeguard's instructions and stay within the designated swimming area.
For a more laid-back vibe, head over to Pass-A-Grille Beach, where you can relax and soak up the sun. The beach has a nostalgic feel, with its historic district and charming shops. You can even rent a beach chair and umbrella to make your day even more comfortable.
With so many beaches to choose from, you're sure to find the perfect spot to make unforgettable memories on Treasure Island.
Discover the Local Wildlife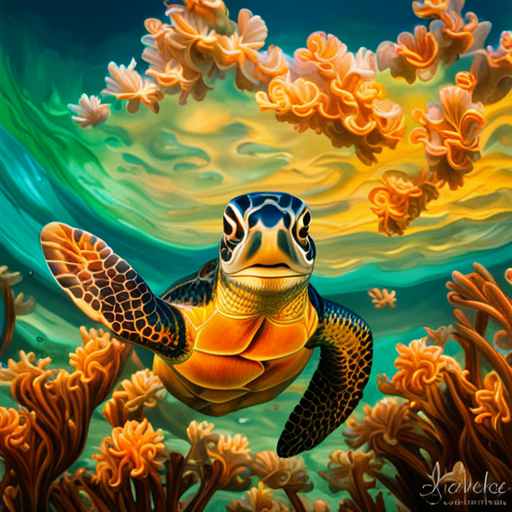 Are you ready to dive into the local wildlife scene in Treasure Island?
You can visit the Dolphin and Manatee Sanctuary, where you'll get up close and personal with these majestic creatures.
Or, if you're more of a bird enthusiast, go birdwatching and spot some of the many species that inhabit the area.
And don't forget to keep an eye out for sea turtles, as they often make appearances along the shores.
There's no shortage of exciting wildlife experiences to be had in Treasure Island.
Visit the Dolphin and Manatee Sanctuary
Explore the Dolphin and Manatee Sanctuary to witness these majestic creatures in their natural habitat. The sanctuary offers a unique opportunity to see dolphins and manatees up close.
You can swim with the dolphins or take a kayak through the mangroves to observe these creatures in their natural environment.
The sanctuary is a protected area, so visitors aren't allowed to touch or interact with the animals. However, this allows the animals to go about their daily activities without disturbance.
You can witness dolphins playing and jumping out of the water, and manatees slowly swimming through the shallow waters. It's an unforgettable experience that'll leave you in awe of the beauty of nature.
Go Birdwatching
When scouting for birds in the Dolphin and Manatee Sanctuary, have you considered bringing binoculars and a bird guide to enhance your experience?
Treasure Island is home to a wide variety of bird species, from the majestic osprey to the colorful roseate spoonbill. With the right equipment and knowledge, you can witness these creatures in their natural habitat and learn about their unique behaviors and characteristics.
To make the most of your birdwatching adventure, be sure to pack your binoculars and a good bird guide. With these tools, you can get up close and personal with the birds without disturbing their natural routines.
Look for birds along the shoreline, in the mangroves, and in the open water. You may even spot a bald eagle soaring overhead or a flock of pelicans diving for fish. With so much wildlife to discover, you'll want to spend hours exploring the enchanting coastline of Treasure Island.
Spot Sea Turtles
Spotting sea turtles is an incredible experience that can give you a glimpse into the mysterious and fascinating world that exists beneath the waves.
Treasure Island, Florida is home to several species of sea turtles, including loggerheads, greens, and leatherbacks. These gentle giants can be seen swimming in the crystal-clear waters or basking in the sun on the beaches.
To ensure their continued survival, it's essential to be aware of conservation efforts and nesting season awareness. Sea turtles are a vital part of the marine ecosystem, and their conservation is crucial to maintaining a healthy ocean environment.
Treasure Island has implemented measures to protect these creatures, such as installing turtle-friendly lighting and reducing beach traffic during nesting season. By being mindful of these efforts and staying informed, visitors can enjoy the beauty of these magnificent creatures while helping to protect them for future generations.
So, be sure to keep your eyes peeled for these amazing animals and appreciate the wonder of the natural world around you.
Enjoy Delicious Seafood and Local Cuisine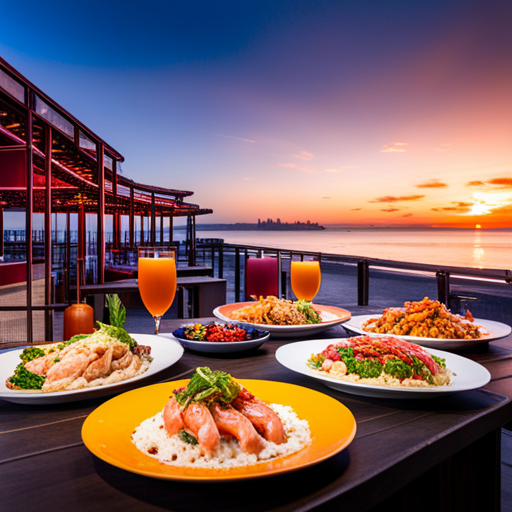 Indulge in mouth-watering seafood and savor the authentic flavors of local cuisine while you're in Treasure Island. The seafood here is truly a delight for your taste buds. From the freshest catches of the day to the classic fish n' chips, there's something for everyone.
The local restaurants take pride in their culinary experiences and use only the freshest ingredients to create dishes that are sure to impress. One of the must-try dishes in Treasure Island is the famous grouper sandwich. The grouper is a local fish that is known for its mild and delicious flavor. The sandwich is usually served with a side of fries or coleslaw and is a perfect meal to enjoy while soaking up the sun on the beach.
You can also try the seafood platter, which includes a variety of seafood delights such as shrimp, oysters, and clams. When it comes to dining in Treasure Island, you can choose from a range of options, from casual beachside eateries to fine dining restaurants. Many restaurants offer outdoor seating with stunning views of the ocean, making it the perfect place to unwind after a long day of exploring.
So, whether you're in the mood for a quick snack or a romantic dinner, Treasure Island has something to offer everyone.
Go Fishing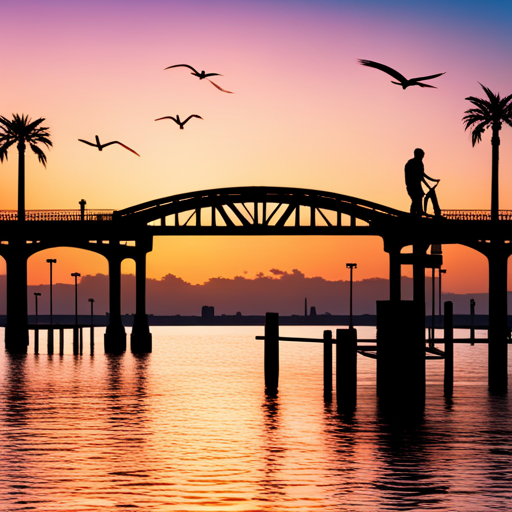 If you're looking for a more active way to enjoy the ocean, why not try your hand at fishing? Treasure Island offers a variety of options for fishing enthusiasts, from deep sea charters to pier fishing. No matter your experience level, there's a way for you to enjoy the thrill of the catch.
For those looking to venture out into deeper waters, deep sea charters are available for half or full day trips. These charters provide all the necessary equipment and a knowledgeable guide to help you navigate the ocean and find the best fishing spots. Whether you're looking to catch snapper, grouper, or tuna, the deep sea charters offer a unique and exciting way to experience the ocean.
If you're more interested in a leisurely day on the water, kayak or paddleboard fishing may be the perfect option for you. Treasure Island's calm waters make it an ideal spot for these activities, and there are plenty of rental options available. Paddle out to a quiet spot and cast your line, enjoying the peacefulness of the ocean and the possibility of a big catch.
To help you plan your fishing adventure, here's a table outlining some of the best fishing spots in Treasure Island:
| Fishing Spot | What You'll Catch | Best Time to Go |
| --- | --- | --- |
| John's Pass Bridge | Snook, Redfish, Trout | Early Morning or Late Evening |
| Blind Pass | Snook, Redfish, Trout, Flounder | Incoming Tide |
| Treasure Island Beach | Snook, Redfish, Trout | Evening |
| Boca Ciega Bay | Tarpon, Redfish, Trout | Morning or Evening |
| Sunshine Skyway Fishing Pier | Mackerel, Snapper, Grouper | Anytime |
No matter which way you choose to fish in Treasure Island, you're sure to have an unforgettable experience. Get out on the water and enjoy the thrill of the catch while taking in the breathtaking sights of the Florida coast.
Visit Local Attractions
When visiting Treasure Island, don't miss the chance to explore the local attractions. One must-see attraction is the Sunset Beach Pavilion, a picturesque beachfront location offering stunning views of the Gulf of Mexico. Take a dip in the clear, warm waters or simply lounge on the soft, white sand. In the evening, watch as the sun sets over the horizon, painting the sky in shades of orange and pink.
Another popular destination is John's Pass Village and Boardwalk, which attracts over a million visitors each year. This vibrant and colorful location is home to a diverse range of shops, restaurants, and activities. Take a leisurely stroll along the boardwalk, where you'll find everything from fishing charters to dolphin watching tours. Or, explore the hidden gems of John's Pass Village, where you can meet local artisans and browse unique, handmade crafts.
For a more cultural experience, check out the Treasure Island Historical Society Museum. This small, but informative museum offers a glimpse into the history of Treasure Island, from its early days as a fishing village to its development as a popular tourist destination. Learn about the area's first settlers, the local fishing industry, and the impact of tourism on the community. It's a fascinating look at the rich history of this enchanting coastal town.
Take a Day Trip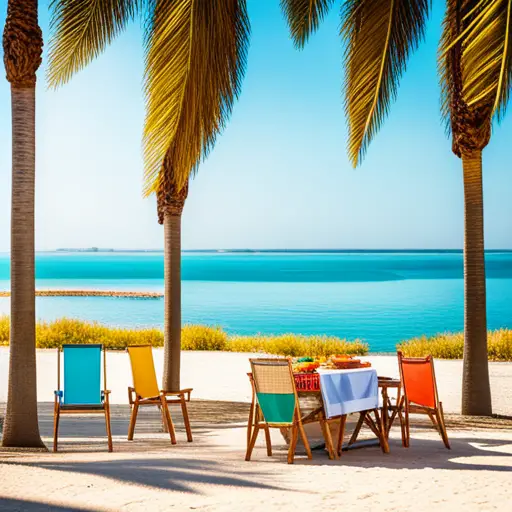 If you've already visited the local attractions, it's time to take a day trip and explore the hidden gems of Treasure Island. There's so much to see and do, and you don't want to miss out on the endless opportunities for outdoor activities and cultural experiences.
First on your list should be a visit to Fort De Soto Park. This breathtaking park offers a variety of activities, including hiking trails, fishing, kayaking, and even camping. You can also explore the historic fort and learn about its fascinating history. The park is home to some of the most beautiful beaches in Florida, and the crystal-clear water is perfect for swimming and snorkeling.
Next, head over to the Dali Museum in St. Petersburg. This world-renowned museum features an extensive collection of artwork by the famous surrealist artist Salvador Dali. The museum also offers guided tours and interactive exhibits, making it a must-see for art enthusiasts and anyone looking for a unique cultural experience.
After the museum, take a short drive to Clearwater Marine Aquarium. This non-profit organization is dedicated to the rescue, rehabilitation, and release of marine animals. You can get up close and personal with dolphins, sea turtles, and other marine life while learning about their conservation efforts. It's an unforgettable experience that's both educational and rewarding.
As you explore Treasure Island's enchanting coastal beauty, don't forget to take a day trip and immerse yourself in the endless opportunities for outdoor activities and cultural experiences. Whether you're hiking, kayaking, or admiring artwork, there's something for everyone to enjoy.
Relax and Unwind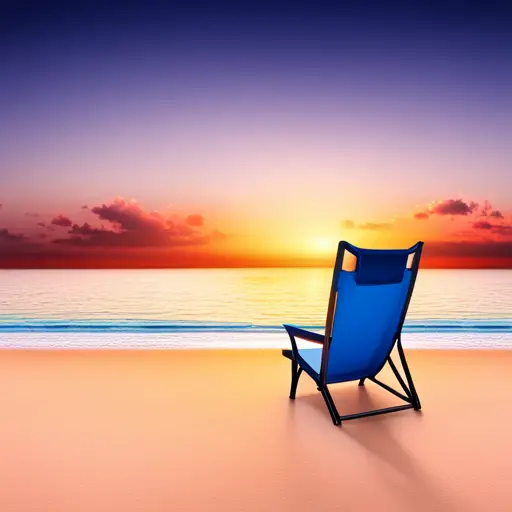 Looking for a way to unwind and recharge during your visit to Treasure Island? Book a spa treatment at one of the island's luxurious spas.
You can also attend yoga or meditation classes to help calm your mind and body.
And don't forget to simply enjoy the island's natural serenity and tranquility, whether it's by taking a peaceful walk on the beach or finding a quiet spot to relax and read a book.
Book a Spa Treatment
Indulge yourself in a luxurious spa treatment to truly unwind and rejuvenate during your visit to Treasure Island. This coastal paradise offers a variety of spa retreats that cater to your every need.
From massages to facials, body scrubs to pedicures, you're sure to find the perfect treatment to leave you feeling refreshed and relaxed. Relaxation techniques are at the heart of every spa treatment at Treasure Island.
The soothing sounds of the ocean and the gentle sea breeze provide the perfect backdrop for your spa experience. Let the trained therapists work their magic as they ease away your stress and tension using techniques that have been perfected over centuries.
Book a spa treatment today and feel the worries of the world melt away as you immerse yourself in this coastal enchantment.
Attend Yoga or Meditation Classes
After indulging in a relaxing spa treatment, it's time to find your inner zen with some mindful movement. Treasure Island offers an array of yoga and meditation classes by the beach that will leave you feeling rejuvenated and at peace.
Whether you're a seasoned yogi or a beginner looking to try something new, there's a class for everyone. Imagine starting your day with a sunrise yoga class on the beach, feeling the cool ocean breeze and the warm sun on your skin as you move through your practice.
Or perhaps you prefer a more introspective meditation class, where you can focus on finding inner peace and relaxation. Treasure Island also offers zen retreats for those looking for a deeper dive into their practice.
With the sound of the waves crashing in the background, these classes are the perfect way to connect with yourself and your surroundings. Join one of these classes and leave feeling refreshed and centered.
Enjoy the Island's Serenity and Tranquility
While basking in the warm sun, your worries will melt away like ice cream on a hot day, allowing you to fully enjoy the peaceful serenity of Treasure Island. This beautiful island is a perfect place to find peace of mind and connect with nature. Take advantage of the island's natural beauty and enjoy mindfulness walks along the beach, or start your day with beachfront yoga.
Treasure Island offers a variety of activities that will help you reconnect with yourself and the world around you. Take a stroll along the beach, and let the sound of the waves calm your mind. Experience the breathtaking views of the Gulf of Mexico and let the salty air fill your lungs. Treasure Island's serenity and tranquility will rejuvenate your spirit and leave you feeling refreshed and renewed.
Frequently Asked Questions
What is the best time of year to visit Treasure Island's beaches?
The best seasons to visit Treasure Island's beaches are fall and spring, when the crowds are thinner and the weather is mild. Engage in beach activities like swimming, sunbathing, and paddleboarding while enjoying the freedom of the open sea.
Are there any restrictions on collecting seashells on the beaches?
When collecting seashells on Treasure Island's beaches, be mindful of the seashell collecting rules put in place to preserve the beach's natural beauty. Beach conservation efforts are crucial to maintaining the freedom to enjoy this enchanting coastal destination.
Can visitors swim with dolphins or other marine life in the area?
Have you ever dreamt of swimming with dolphins or other marine life? Get ready to make it a reality! Treasure Island offers unforgettable swimming experiences and marine life encounters that will leave you feeling free and alive.
What types of fishing are most popular in Treasure Island?
If you're interested in fishing, you're in luck! Treasure Island offers deep sea and pier fishing with various fish species. Be sure to follow fishing regulations to preserve the environment and keep the fun going.
Is there a particular local festival or event that visitors should plan their trip around?
"You don't want to miss the local celebrations and annual events in Treasure Island! From the Sanding Ovations Masters Cup to the Fall Festival, there's always something exciting happening on this enchanting coast." 'Experience the community spirit and lively atmosphere of Treasure Island as you immerse yourself in the fun and festivities.'
Conclusion
So there you have it, adventurer. Your journey to Treasure Island has come to an end. But the memories you've made here will last a lifetime.
As you reflect on your time spent exploring the pristine white sand beaches, observing the local wildlife, indulging in delicious seafood and local cuisine, casting your line while fishing, visiting local attractions, taking a day trip, and simply relaxing and unwinding, you realize that this coastal enchantment truly is a treasure.
As you leave the island, you take one last look at the breathtaking sights that surrounded you during your stay. The crystal clear waters, the palm trees swaying in the breeze, and the sun setting over the horizon all serve as symbols of the beauty and serenity that Treasure Island embodies.
You leave with a sense of peace and gratitude, knowing that you've experienced something truly special. And as you head back to reality, you can't help but smile at the thought of returning to this magical place once again.