Which Hawaiian Island Is Best For Snorkeling?
Hawaii is known for its incredible beaches and breathtaking views. With so many islands to choose from, which one offers the best snorkeling experience? From crystal clear waters to a variety of vibrant sea life, let's take a look at which Hawaiian island is the top destination for snorkeling.
Maui is widely considered the best Hawaiian island for snorkeling. The island's calm and clear waters are perfect for exploring the vibrant coral reef, while its protected bays provide an up-close view of a variety of marine life, including turtles, dolphins, monk seals, and tropical fish. With a variety of marine parks around the island, Maui is an ideal spot for snorkelers of any skill level.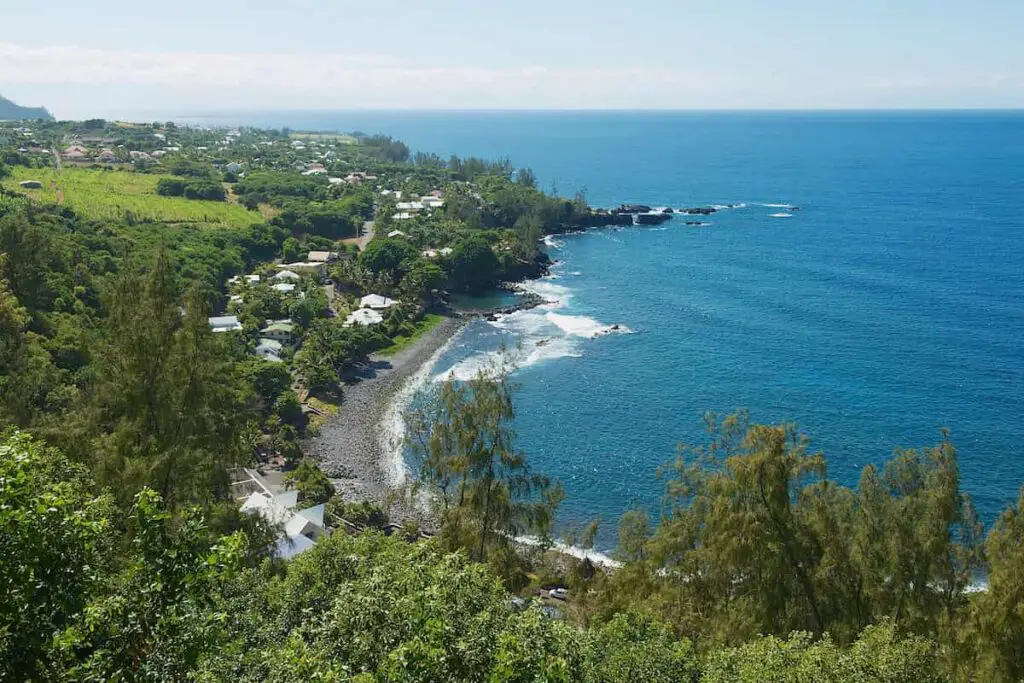 Key Takeaways
Maui is considered the best Hawaiian island for snorkeling due to its calm, clear waters and diverse marine life.
Snorkelers can explore coral reefs, shipwrecks, and underwater caves for a unique and educational experience.
Maui offers snorkeling spots for all skill levels, from beginners to experts.
Molokini Crater, Kaanapali Beach, and Ahihi-Kinau Natural Area Reserve are among the top snorkeling spots in Maui.
Summer months are recommended for the best snorkeling experience, despite higher prices during the secondary high season.
South Maui, particularly Wailea, offers luxurious accommodations and convenient access to top snorkeling locations.
With its calm, crystal-clear waters and abundance of sea life, Maui is a prime destination for snorkeling. From beginner to expert, all levels of snorkelers can find something to enjoy. Whether you're looking to spot a few marine creatures or take in the incredible coral reef formations, you'll find plenty of opportunities to explore the depths. Plus, with various marine parks around the island, you can ensure you're in the right spots for an unforgettable experience. So don't wait any longer – it's time to discover what awaits beneath the surface in Maui!
In addition to the amazing sea life, snorkelers can also explore a variety of shipwrecks and underwater caves. These provide an interesting and educational experience for those interested in the history and culture of Hawaii. With its calm waters, Maui is also a great spot for beginners to get their feet wet with snorkeling.
So, whether you're a novice or an experienced snorkeler, Maui is the perfect destination for a snorkeling adventure. With its stunning coral reefs, abundance of sea life, and interesting shipwrecks and caves, there's something for everyone. So don't wait any longer – it's time to discover what awaits beneath the surface in Maui!
Why is Maui the Best Hawaiian Destination for Snorkeling?
Maui is widely considered the best Hawaiian island for snorkeling, and it's not hard to see why. With its warm and temperate seas, almost no waves or currents, and vibrant marine life, Maui has everything snorkelers could ask for. Here are some reasons why Maui is the ideal destination for snorkeling:
The coral reefs of Molokini Crater offer a unique snorkeling experience. Its shallow waters are teeming with colorful fish, making it one of the most popular snorkeling spots on the island.
Kaanapali Beach boasts crystal-clear water and plenty of tropical fish to keep you entertained while you explore its depths.
Ahihi-Kinau Natural Area Reserve is a pristine area where you can observe large schools of fish swimming in its protected bay.
Honolua Bay offers some of the most beautiful views in Maui as well as a great opportunity to spot sea turtles while snorkeling around its reefs.
Makena Landing Beach Park is home to vibrant coral gardens full of colorful reef fish and other creatures including green sea turtles and manta rays!
Maluaka Beach is considered one of the best spots for novice snorkelers due to its calm waters and easy entry points into deeper waters with plenty of sea life to explore.
Ulua Beach Park provides visitors with an amazing opportunity to spot rare Hawaiian species such as parrotfish and triggerfish in its tranquil waters.
The white sand beaches at Wailea provide excellent conditions for snorkeling. The area is also home to a variety of colorful fish, nudibranchs, and coral reefs.
Hanauma Bay Nature Preserve is an amazing spot for those looking for a little bit of everything when it comes to snorkeling. Here you can observe both shallow coral gardens and deeper reef walls teeming with marine life.
Lanai is another great spot for snorkeling. As one of the least visited islands in Hawaii, Lanai provides a peaceful escape from the hustle of the more popular islands. Some of the best spots here include Manele Bay and Hulopoe Beach, both of which offer spectacular views and excellent snorkeling opportunities.
What Time of Year for Snorkeling in Hawaii?
Snorkeling in Hawaii is an incredible experience. The warm, crystal-clear waters of the islands make for an ideal setting to explore the vibrant aquatic life below. But when is the best time to go snorkeling in Hawaii?
Generally speaking, winter and spring are the popular times for people to visit Hawaii, but if you're looking to get the best out of your snorkeling experience, we recommend going during the summer months. While it can be hot and humid at times, it's well worth it because you can access some of Earth's best snorkeling spots. Plus, since these areas are usually extreme surfing spots during winter with waves up to 20 feet high, they become much calmer during summer, making them perfect for snorkeling!
However, mid-June through August tends to be a secondary high season in Hawaii so prices may be higher than usual. If you're looking for great deals then consider going in early June or late September when rates tend to go down a bit.
No matter what season you decide to go through, one thing is certain; your snorkeling experience in Hawaii will be unforgettable!
Where to Stay in Hawaii for the Best Snorkeling
Hawaii is the perfect destination for an unforgettable snorkeling experience. With its vast, crystal blue waters and abundance of colorful marine life, it's no wonder that Hawaii is a popular spot for snorkelers. But which Hawaiian island is best for snorkeling? The answer is Maui!
Maui offers easy access to some of the best snorkeling spots in Hawaii. On the island's leeward side, you'll find south shore, west shore, and north-west shore Maui – all excellent areas for snorkeling. For those looking for a little luxury on their Maui vacation, south Maui is home to Wailea and its resorts. The resorts in this area are perfect for those seeking convenience as well as comfortable accommodations with stunning views of the Pacific Ocean.
No matter where you stay in Maui, you're sure to find a great spot to go snorkeling nearby. From Turtle Town off Makena Beach to Honolua Bay near Kapalua Resort and many more, there are plenty of options when it comes to discovering underwater wonders on your own terms. And don't forget to keep an eye out for dolphins playing in the surf!
Whether you're planning a romantic getaway or an exciting family trip, Maui is the place to be if you want the best possible experience when it comes to snorkeling in Hawaii. With its convenient location and stunning scenery above and below sea level, there's no better place than Maui!
Personal Thoughts and Experiences About Snorkeling in Maui, Hawaii
Snorkeling in Maui is incredible. I've only been once, and I was a complete beginner noob (although, I'm getting considerably better as I research and travel to different snorkeling spots) and I would love to go again. I was in Lahaina and literally three steps into the water there was tropical fish swimming around. As my family was there, my oldest son also bought the basic snorkel mask and fins to swim around. Looking back, I would probably pay for an instructor to teach us.
If I had the opportunity to travel to Maui, I would definitely visit the Molokini Crater, where I could explore the shallow waters teeming with colorful fish, making it a unique snorkeling experience.
I would also love to snorkel at Honolua Bay to admire the stunning views and spot sea turtles around its beautiful reefs. Snorkeling at these locations would allow me to immerse myself in the vibrant marine life of Maui, creating unforgettable memories.
Final Thoughts
When it comes to snorkeling in Hawaii, Maui is the clear winner. With its stunning beaches, crystal clear waters, and abundance of vibrant marine life, Maui offers some of the best snorkeling experiences in the world. From shallow waters perfect for beginners to more advanced areas with underwater caves and tunnels, this island has something for everyone. Whether you're looking for a romantic getaway or an exciting family trip, you can't go wrong with Maui. So if you're looking for the best place to experience snorkeling in Hawaii – look no further than Maui!