Top Beach Towns in Italy Nearby Naples Plus Surprising Beaches [in Naples]
Key Takeaways‍
Naples and its surrounding region are known for their picturesque seaside towns, rich cultural heritage, and delicious culinary delights.
Highlights of Sorrento include stunning Mediterranean views, vibrant local culture, and mouthwatering local cuisine.
The coastal town of Positano is renowned for its beautiful beaches, such as Spiaggia Grande and Fornillo Beach, and its fresh seafood dishes.
The Isle of Capri offers visitors breathtaking views, historical attractions, and the mesmerizing Blue Grotto sea cave.
Amalfi is known for its stunning coastal views, fresh seafood cuisine, and various beach and water activities.
Lesser-known beach towns, like Cetara and Acciaroli, offer more secluded experiences and the opportunity to encounter local artisans and experience traditional crafts.
The beach towns near Naples Italy are undoubtedly treasures waiting to be discovered. With their rich cultural heritage, stunning landscapes, and scrumptious local cuisine, these coastal gems offer a little something for every traveler seeking to experience the magic of the Mediterranean. As I venture into this enchanting region, I can't help but wonder, what are the must-see beach towns near Naples, and what unique experiences can be found in each breathtaking destination?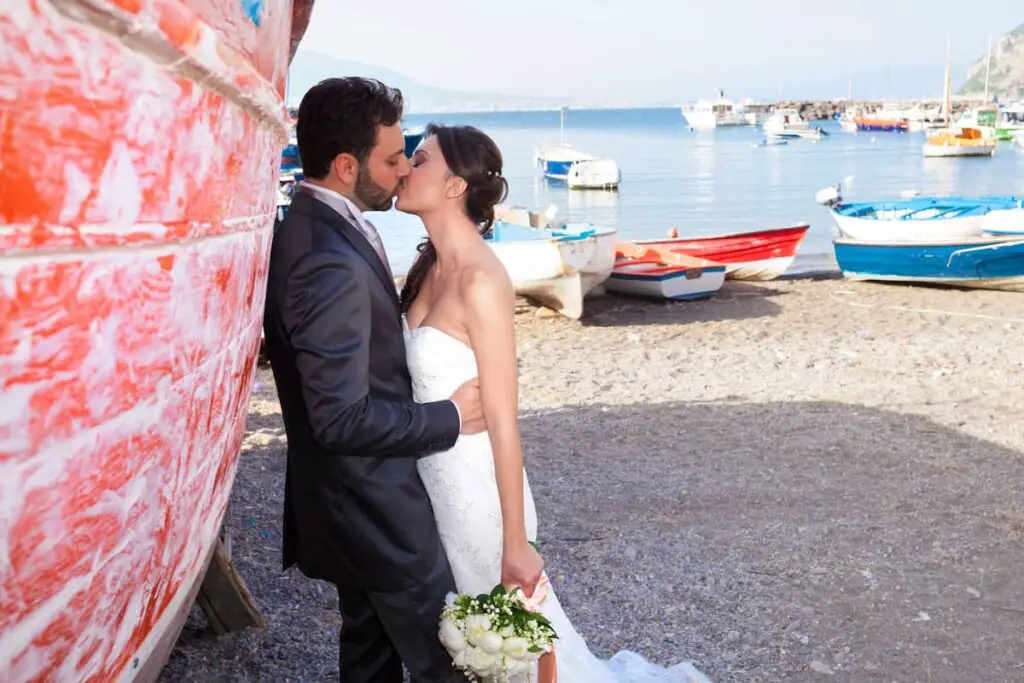 What Are the 7 Best Beach Towns Near Naples?
A visit to the beach towns near Naples rewards with seven must-see locations: Sorrento, Positano, Capri, Amalfi, Cetara, Salerno, and Procida. Each town boasts its own distinct charm and attractions, ranging from ancient archaeological sites and medieval architecture to stunning coastal hikes and sun-soaked beaches. Alongside these alluring features, the regions' delectable coastal cuisine allows visitors to indulge in an authentic taste of Southern Italy while soaking in the picturesque surroundings.
Nestled along the southern coast of Italy, the region surrounding Naples boasts an extraordinary array of picturesque seaside towns that have long captured the hearts and minds of travelers from around the world. Renowned for their striking landscapes, rich cultural heritage, and mouthwatering culinary delights, these enchanting destinations serve as an irresistible magnet for those longing to escape the mundane and embrace the freedom of life under the warm Mediterranean sun.
Table of Contents
I'll cover in detail the stunning beauty and captivating experiences that await in each of these must-see beach towns. From island adventures and beach bliss to vibrant festivals and gastronomic delights, there is certainly no shortage of unforgettable moments to be cherished in this charming corner of the world.
So join me on this exciting expedition as we uncover the secrets of these coastal gems near Naples and learn how they can inspire dreams of boundless adventures still to come.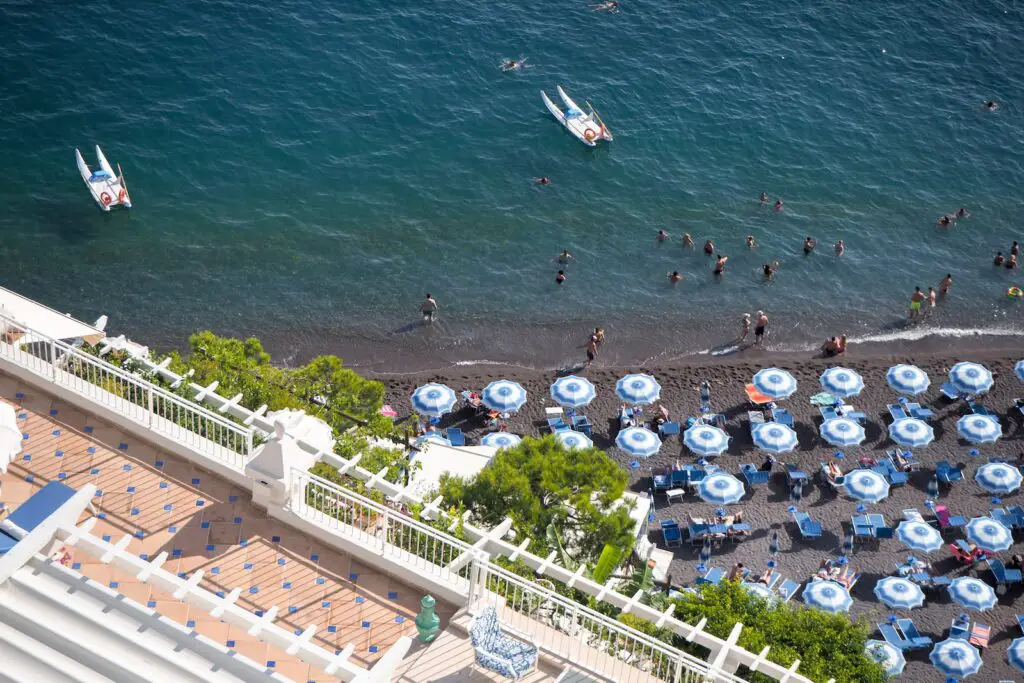 The Charm Of Sorrento
Sorrento, a beach town near Naples, Italy, is home to a vibrant and unique culture that has been shaped by centuries of history.
Visitors to the town will be able to experience stunning views of the Mediterranean, as well as the nearby islands of Capri and Ischia.
The Local Culture
Stepping into Sorrento is like stepping into a vibrant dream, where the rich local culture comes alive in every corner of this picturesque beach town.
The first thing that captures the senses here is the mouthwatering aroma of the local cuisine, which offers a delightful fusion of fresh seafood and sun-kissed fruits and vegetables.
As one wanders through the quaint cobblestone streets lined with family-run trattorias, it becomes evident that food is an integral part of Sorrentine culture and identity.
In addition to its gastronomic delights, Sorrento also boasts an array of cultural festivals throughout the year, providing visitors with unique opportunities to witness traditional music, dance, and artisanal crafts.
Indeed, there is something truly enchanting about this coastal haven near Naples – it invites one to surrender to its charms and embrace a newfound sense of freedom within its colorful embrace.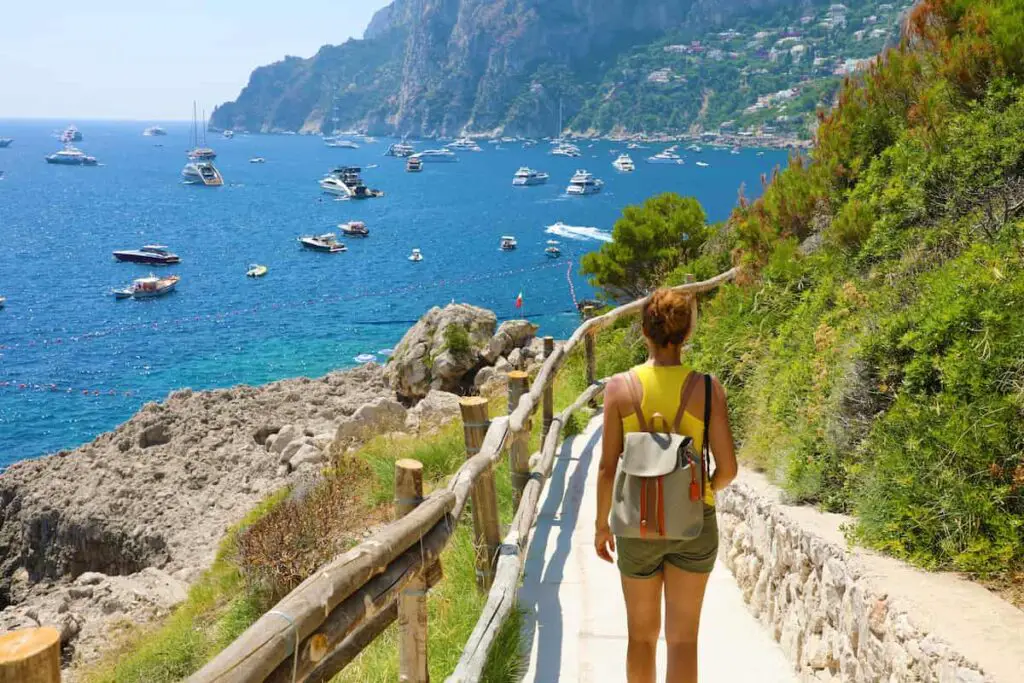 Stunning Views
Apart from its culinary and cultural richness, the charm of Sorrento is further amplified by the stunning views it offers. Nestled on a cliff overlooking the Tyrrhenian Sea, the town presents breathtaking sunsets that paint the sky in warm hues of orange and pink while casting a golden glow upon the waters below.
This enthralling visual experience can be best appreciated through coastal hikes along well-trodden paths that snake through lush olive groves and lemon orchards. As one ascends higher along these trails, panoramic vistas unfurl to reveal terraced vineyards cascading down into azure bays dotted with sailboats.
The captivating scenery serves as a reminder of nature's unbridled beauty and its ability to instill a sense of liberation in those who take the time to appreciate it.
Discovering Positano
With its many beaches, Positano offers visitors a chance to experience the Mediterranean Sea in all its glory.
From fresh seafood to traditional Italian fare, Positano's restaurants serve up a variety of culinary delights.
From local artisans to high-end designer boutiques, shopping in Positano provides a unique and memorable experience.
Exploring Positano's Beaches
The breathtaking beauty of Positano's beaches is undeniable, drawing visitors from around the world who seek to experience its idyllic shores.
As one wanders through the charming streets of this picturesque town, there is a palpable sense of freedom and tranquility that inspires exploration beyond the ordinary.
A leisurely stroll along the coastline reveals an array of stunning beaches, each offering a unique ambiance and captivating views of the turquoise sea.
Among these must-visit spots are Spiaggia Grande, Positano's main beach renowned for its lively atmosphere, and Fornillo Beach, a more secluded option perfect for quiet relaxation.
While embracing the sun-soaked sands and crystalline waters, travelers should relish in Positano's rich culinary traditions by sampling local delicacies at nearby beachfront establishments.
The fresh seafood dishes are especially enticing, reflecting the essence of Mediterranean flavors and showcasing the skillful artistry behind Positano cuisine.
For those wishing to fully immerse themselves in this enchanting seaside haven, Cliffside hotels offer unparalleled accommodations with awe-inspiring vistas that elevate any holiday experience.
As one gazes out upon the vast expanse of azure waves stretching into the horizon, it becomes evident that discovering Positano's pristine beaches is an unforgettable journey worth embarking upon.
Experiencing Positano's Cuisine
Transitioning from the sun-kissed shores of Positano's beaches, an exploration of the town's culinary landscape presents a delightful opportunity to indulge in authentic Mediterranean flavors.
Positano's specialties showcase the richness of local ingredients, with fresh seafood taking center stage in various dishes that reflect the essence of seaside living.
Unique dining experiences abound throughout this charming destination, where traditional trattorias and elegant restaurants alike offer a diverse array of gastronomic delights.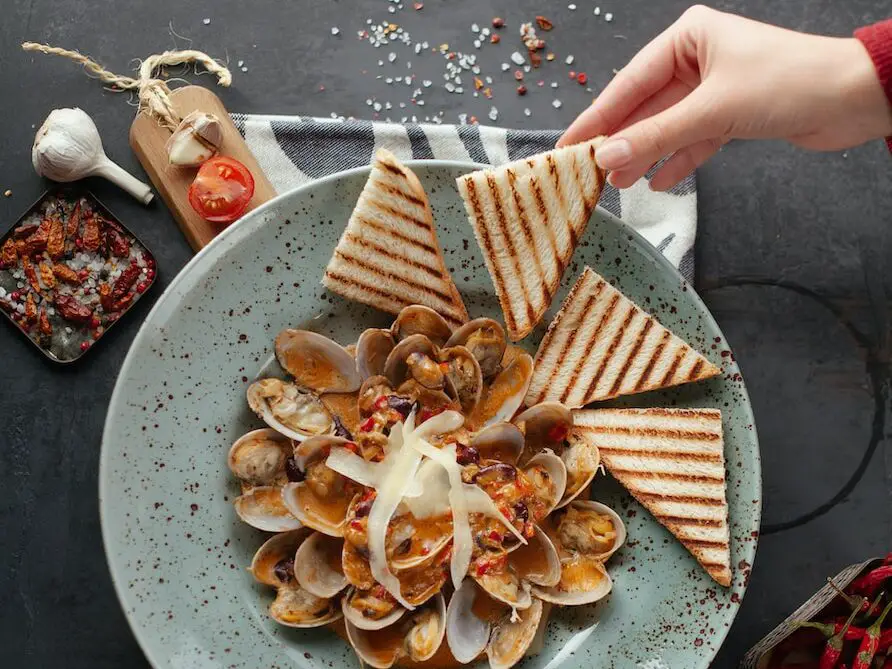 As visitors delight their palates with exquisite tastes, they can also relish in the sense of freedom and discovery that accompanies each meal shared amidst breathtaking surroundings, further enhancing their immersion into Positano's enchanting allure.
Shopping In Positano
Beyond the gastronomic delights that characterize Positano's vibrant culinary scene, the town also beckons visitors to explore its rich retail offerings, presenting a unique opportunity to discover an array of treasures nestled within its picturesque streets.
Local artisans and craftsmen display their skills through exquisite creations that embody the essence of Positano's charm, while a variety of boutiques showcase both traditional and contemporary fashion trends.
The meandering pathways that lead to these enticing establishments invite visitors on a leisurely journey, allowing them to indulge in the liberating sense of exploration as they uncover hidden gems amidst breathtaking surroundings.
This seamless integration of artistry and commerce serves as yet another facet of Positano's enchanting allure, further captivating those who venture into this idyllic coastal haven.
Personal Thoughts and Experiences About ‍Beach Towns Near Naples Italy
I've visited Italy more than 30 times and each trip was a learning experience. The majority of my trips were for business, when I worked at Nokia Mobile Phones. Over an eight year period, Italy was one of the countries in my responsibility. So, the majority of my trips were to Rome and Milan. I was on holiday once in Lido di Jesolo and I had a team meeting in Sicily. Nevertheless, I have always wanted to go and see the Cinque Terre. It is still in the plans.
If I had the opportunity to visit the beautiful beach towns near Naples, Italy, I would make sure to visit the island of Capri and Positano. I have always been fascinated by Capri's pristine beaches, vibrant history and enchanting Blue Grotto – a mesmerizing sea cave illuminated by an ethereal blue light. I would undoubtedly embark on a boat tour of the Grotto and visit the ancient Roman palace of Villa Jovis.
In Positano, I would be excited to spend time in the famous Spiaggia Grande and Fornillo Beach, appreciating their distinct ambiance and breathtaking turquoise sea views. I would also make a point to indulge in Positano cuisine, especially trying out their fresh seafood dishes, and visit local beachfront establishments to take in the full coastal experience. Visiting the Naples Italy beaches is an ideal goal for me!
Exploring The Isle Of Capri
One of the most enchanting destinations near Naples is undoubtedly the Isle of Capri. This picturesque island boasts an array of attractions that cater to various interests, including indulging in authentic Capri cuisine, embarking on a Blue Grotto exploration, immersing oneself in the Villa Jovis history, and discovering Anacapri highlights.
The island's rich history dates back to ancient Roman times, with evidence of this era found throughout the landscape. From breathtaking views atop Monte Solaro to the stunning gardens of Villa San Michele, Capri offers visitors an unparalleled experience filled with beauty and adventure.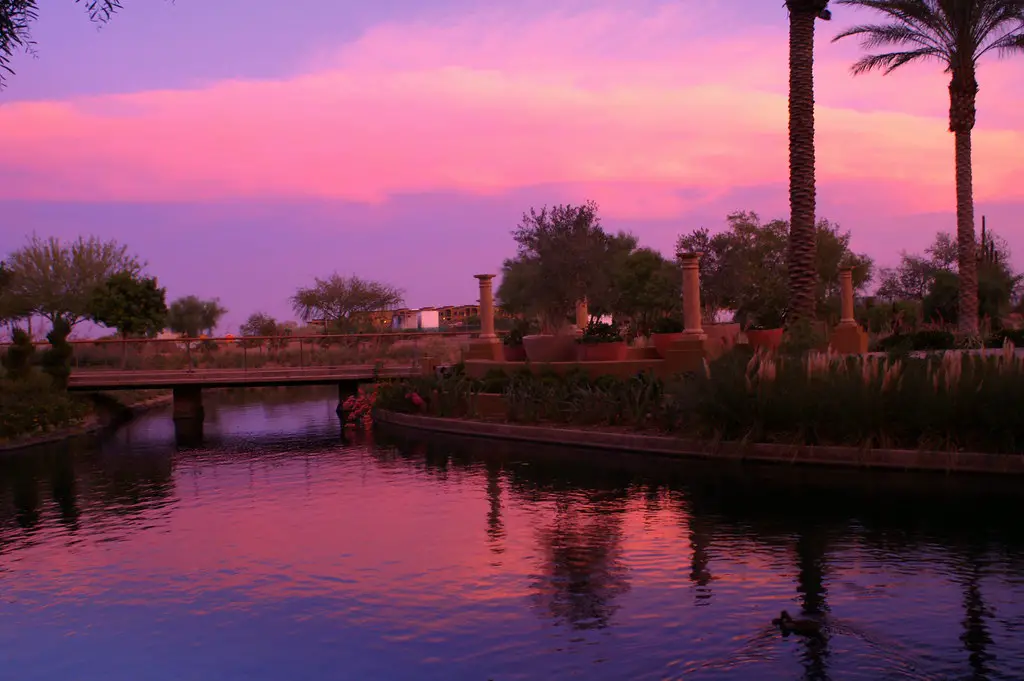 A must-see attraction on the island is the Blue Grotto, a mesmerizing sea cave illuminated by an ethereal blue light. Visitors can embark on guided boat tours that navigate through this natural wonder, providing them with unforgettable memories.
Another noteworthy site is Villa Jovis, an ancient Roman palace built by Emperor Tiberius during his reign. Today, its ruins offer insight into the island's past while also granting panoramic views of the surrounding area.
For those seeking unique experiences, Anacapri provides a plethora of options such as chairlift adventures up Monte Solaro and exploring Axel Munthe's exquisite Villa San Michele adorned with art and artifacts from around the world. With its captivating history and striking scenery, Capri serves as an alluring escape for those yearning to embrace freedom and wanderlust.
Relaxing In Amalfi
Exploring the coastline of Amalfi offers visitors breathtaking views of the Mediterranean Sea and the surrounding cliffs. A plethora of activities such as swimming, kayaking, and boat tours are available to those looking to explore the beautiful shoreline.
The local cuisine of Amalfi is renowned for its fresh seafood, homemade pasta, and unique flavors. Savory dishes such as the local specialty known as 'scialatielli', a type of spaghetti, can be found in many of the local restaurants.
The views of Amalfi are breathtaking, with the bright blue ocean, rugged cliffs, and quaint towns nestled along the coast. Many overlooks and trails offer stunning panoramic views of the area, allowing visitors a chance to take in the beauty of the Amalfi Coast.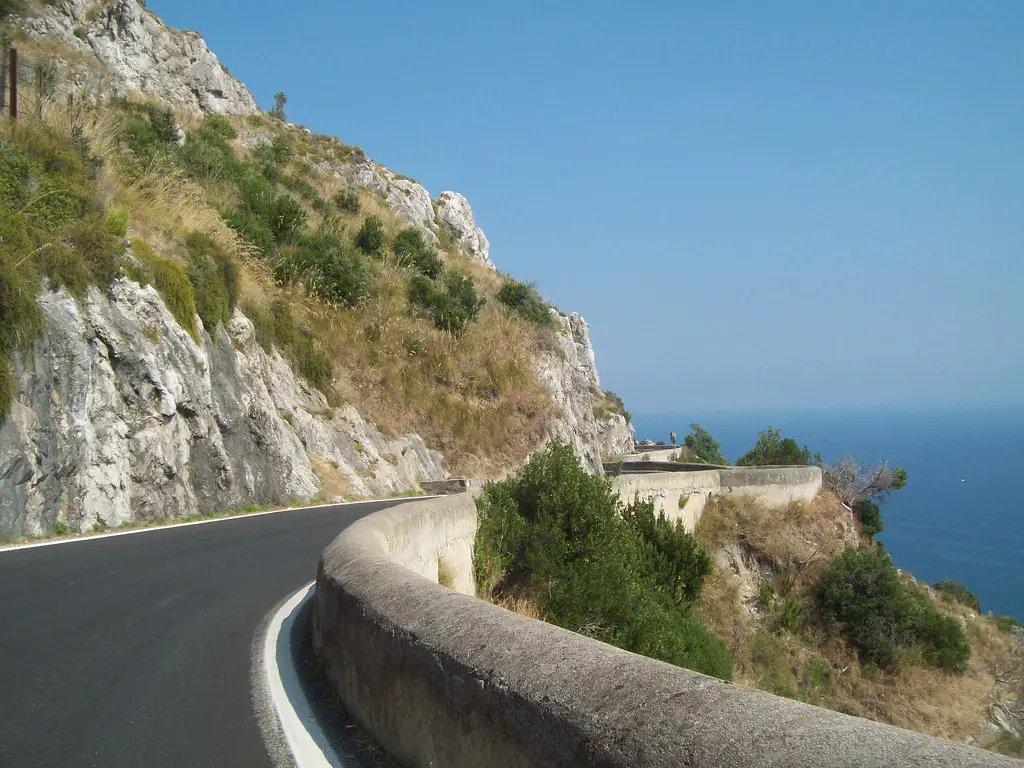 Exploring The Coastline
Imagine strolling through the charming streets of Amalfi, the scent of lemons and salty sea air wafting through the air as pastel-colored buildings create a picturesque backdrop.
Here's an overview of the alluring Amalfi, a beach town located near Naples, Italy. From hidden gems along the coastline, mouthwatering cuisine, to stunning sunset views, there's so much to enjoy. Here's a table breaking down these experiences into three distinct categories: Coastal Exploration, Cuisine and Evening Experience.
| Coastal Exploration | Cuisine | Evening Experience |
| --- | --- | --- |
| The azure waters beckon travelers to sail around the coast and discover secret coves, pristine sandy beaches, and mesmerizing grottoes. | Fresh seafood is abundant and expertly prepared in various mouthwatering dishes such as spaghetti alla scoglio or grilled anchovies drizzled with local olive oil. | As evening falls, there are few experiences more enchanting than watching the sunset over this breathtaking coastline while sipping on limoncello made from Amalfi's famous lemons. |
| The coastal landscape is characterized by dramatic cliffs that plunge into the Tyrrhenian Sea, providing jaw-dropping views at every turn. | A leisurely lunch at a seaside trattoria offers not only scrumptious food but also sweeping vistas of shimmering waters and sun-drenched cliffs. | In this paradisiacal setting, it becomes apparent how easily one can escape from everyday life and surrender to the spellbinding beauty that surrounds them. |
Eating Local Cuisine
As one wanders through the picturesque streets of Amalfi, it becomes apparent that the culinary delights of this charming coastal town are as captivating as its scenic views.
Savoring seafood is an essential part of the Amalfi experience, with local fishermen providing a bounty of fresh catch daily to satisfy even the most discerning palate.
Delectable dishes such as spaghetti alla scoglio and grilled anchovies showcase the region's culinary expertise in crafting simple yet flavorful meals that celebrate the richness of the sea.
Authentic pizzerias can also be found nestled among pastel-colored buildings, tantalizing both locals and visitors with their wood-fired creations.
The irresistible aroma of pizza Margherita adorned with juicy tomatoes, creamy mozzarella, and fragrant basil wafts through the air, effortlessly luring passersby into these gastronomic havens.
In Amalfi, indulging in exquisite local cuisine becomes an integral aspect of immersing oneself in the enchanting coastal atmosphere that so effortlessly inspires a sense of freedom and rejuvenation.
Taking In The Views
Beyond the indulgence in coastal cuisine, another quintessential aspect of the Amalfi experience is taking in its breathtaking views.
As visitors venture through the town's winding cobblestone streets, they are often rewarded with panoramic vistas of the shimmering Mediterranean Sea, verdant mountains, and pastel-hued buildings that cling to the cliffsides.
Embarking on scenic hikes allows a deeper appreciation for the region's natural beauty and provides a sense of escape from everyday life.
The juxtaposition of these mesmerizing landscapes and vibrant local flavors effortlessly transports visitors to an idyllic realm where freedom abounds and rejuvenation becomes inevitable.
Unwinding In Cetara
Imagine the scent of fresh lemons wafting through the air, mingling with the salty sea breeze—a delightful sensory experience that can only be found in the picturesque village of Cetara. Nestled along the Amalfi Coast, Cetara offers a serene escape from the bustling city life of Naples, providing visitors with an authentic taste of Southern Italy's charm and warmth. The town's rich history and cherished traditions are evident in every corner, from its medieval architecture to its vibrant local festivals.
Lemon groves tour: Stroll through lush lemon groves, where you can learn about Cetara's long-standing tradition of cultivating this beloved citrus fruit.
Medieval architecture: Marvel at well-preserved historic structures, such as the Church of San Pietro, which dates back to the 10th century.
Local festivals: Immerse yourself in Cetara's lively celebrations, like the Festa della 'nzalata e cacafuioco,' which commemorates Saint Peter—patron saint of fishermen.
As one meanders through its narrow streets and alleyways lined with colorful houses, Cetara's strong fishing traditions become apparent. The village is renowned for its exceptional seafood cuisine, particularly its anchovy-based dishes like colatura di alici—an exquisite sauce made from fermented anchovies that has been a staple in Cetara cuisine for centuries.
A visit to this enchanting coastal gem would not be complete without indulging in freshly caught seafood dishes prepared by skilled local chefs. So take a moment to unwind and immerse yourself in all that Cetara has to offer; let it serve as a reminder that freedom and tranquility can still be found amidst life's chaos.
Experiencing The Beauty Of Salerno
Salerno's coastline offers stunning views of the Mediterranean Sea and its various coves, making it an ideal spot for exploring and relaxing.
The city's vibrant nightlife scene offers a variety of bars, clubs, and restaurants, creating an exciting atmosphere for visitors to enjoy.
Exploring Salerno's Coastline
Venture off the beaten path and discover the hidden gems of Salerno's captivating coastline; a treasure trove of serene beaches, quaint fishing villages, and mouthwatering coastal cuisine awaits.
As one strolls along the scenic shores, marvel at the stunning contrast of rugged cliffs plunging into the shimmering Mediterranean Sea, framing picturesque pebble beaches that beckon sun-seekers and water sports enthusiasts alike.
The allure of Salerno's coastline extends beyond its natural beauty; delve into its rich history by visiting ancient ruins and charming medieval towns perched atop hillsides overlooking azure waters.
Be sure to indulge in the region's delectable coastal cuisine, where fresh seafood takes center stage in traditional recipes passed down through generations.
From secluded coves to vibrant seaside communities, Salerno's coastline is an enchanting escape for those seeking freedom from everyday life and a deeper connection with Italy's cultural heritage.
Enjoying Salerno's Nightlife
As the sun sets over Salerno's breathtaking coastline, a different kind of beauty emerges in the form of its vibrant nightlife.
Visitors who have spent their day exploring secluded beaches and historical landmarks will find themselves drawn to the pulsating energy radiating from lively piazzas and bustling bars.
The city comes alive with an irresistible fusion of modern entertainment and timeless Italian charm.
Immerse yourself in Salerno's thriving social scene by savoring its renowned coastal cuisine at intimate trattorias or mingling with locals at popular late-night venues.
From casual beachside lounges to sophisticated wine bars, Salerno offers a diverse array of nocturnal experiences that cater to varying tastes and moods, ensuring that each evening is as unforgettable as the last.
Venturing To Procida Island
A journey to the picturesque island of Procida, located just off the coast of Naples, promises a delightful experience for those seeking both relaxation and adventure.
Steeped in rich history and adorned with a kaleidoscope of colorful architecture, this charming destination remains largely untouched by mass tourism. Visitors are afforded an authentic taste of traditional island life while indulging in the delectable flavors of Procida cuisine.
As one wanders through the narrow cobblestone streets, it becomes apparent that fishing remains at the heart of local culture. Traditional fishing methods continue to be practiced today as they have for centuries, ensuring sustainability and preserving the island's heritage.
Local festivals further showcase this vibrant community spirit, inviting visitors to partake in celebrations such as the Festa del Mare (Festival of the Sea) in August or Holy Week processions leading up to Easter Sunday. These unforgettable experiences provide a glimpse into Procida's soul while simultaneously evoking a sense of freedom and liberation from everyday constraints.
What's To See In Naples? More About This Fascinating City
Naples is a culturally rich city with a wealth of archaeological sites such as Pompeii and Herculaneum.
One of the most iconic attractions in Naples is Castel dell'Ovo, a medieval castle built on an islet in the Bay of Naples.
The Amalfi Coast, known for its picturesque towns, stunning beaches and terraced vineyards, is a must-see destination near Naples.
Archaeological Sites
Imagine uncovering hidden treasures and ancient mysteries while exploring the captivating region of Naples, Italy.
This coastal area boasts numerous archaeological sites that are not to be missed by those with an insatiable curiosity about the past.
Delve into history by visiting places like Pompeii and Herculaneum, two cities frozen in time after the devastating eruption of Mount Vesuvius in 79 AD.
Marvel at their remarkably well-preserved ruins, offering a unique glimpse into Roman life from centuries ago.
Another fascinating location is the Phlegraean Fields, a volcanic area steeped in myth and history; it was believed to be the entrance to the underworld in ancient Greek mythology.
These remarkable sites stand as testaments to human ingenuity and resilience against nature's might, awaiting visitors eager to unlock their secrets and embrace the freedom found in discovering our world's rich heritage.
Castel Dell'ovo
Transitioning from the ancient archaeological sites of Naples, one must not miss the opportunity to explore the intriguing Castel dell'Ovo. Nestled on a small island in the picturesque Bay of Naples, this imposing fortress boasts an extensive and captivating history that dates back to Roman times.
As visitors traverse its labyrinthine corridors and ascend its towering ramparts, they will undoubtedly be enthralled by the myriad of legends that surround this storied castle. One such Castel legend speaks of a magical egg hidden within its walls which guarantees the fortress's stability; should it break, disaster would befall not only the castle but also the city of Naples itself.
Delving deeper into Ovo history, one learns about its various transformations over time – from a lavish Roman villa to a formidable medieval stronghold used by Neapolitan rulers for both defense and governance. Today, Castel dell'Ovo stands as an emblem of freedom – beckoning travelers to embark on a journey through time and immerse themselves in the rich tapestry of history that has shaped this enchanting region.
Amalfi Coast
Continuing the exploration of Naples' rich historical heritage, a visit to the breathtaking Amalfi Coast is an absolute must.
This UNESCO World Heritage Site, with its dramatic cliffs and azure waters, has long been a symbol of freedom and escapism for travelers seeking solace from the mundane.
Amalfi history reveals a fascinating past of maritime prowess and artistic splendor, as this once-prominent maritime republic played a crucial role in Mediterranean trade during the Middle Ages.
The coast's picturesque villages, each with their unique character and charm, provide ample opportunity for leisurely strolls through narrow cobblestone streets lined with vibrant bougainvillea and historic landmarks.
As one ventures along this idyllic coastline, indulging in coastal cuisine becomes an integral part of the experience.
Fresh seafood, sun-ripened vegetables, and fragrant herbs form the basis of many delectable dishes that showcase the region's culinary traditions.
With each bite, visitors are transported to a world where simplicity is key – allowing nature's bounty to shine through every ingredient.
As such, embarking on a culinary journey through the Amalfi Coast not only satiates one's appetite but also nourishes the soul – further solidifying its reputation as an unparalleled destination for those seeking refuge from life's everyday constraints.
What Beach Activities Can You Do In Nearby Beach Towns?
The beaches of Naples, Italy offer a variety of activities to engage in.
From swimming and sunbathing, to boating and fishing, there is something for everyone to enjoy.
What else can you do on some of the best beaches in Naples Italy? Snorkeling, surfing, jet skiing, kayaking, windsurfing, beach volleyball, hiking, kite flying, beach picnics, shopping, and dining – there is plenty to do.
Swimming
Imagine plunging into the crystal-clear waters of the Tyrrhenian Sea, surrounded by breathtaking coastal landscapes and an abundance of marine life.
The beach towns near Naples, Italy, offer numerous opportunities for swimming enthusiasts to indulge in their passion while exploring a whole new world beneath the surface.
Underwater exploration is a popular activity in this region, allowing swimmers to witness first-hand the vibrant coastal wildlife that inhabits these idyllic shores.
From gently lapping waves perfect for leisurely dips to more challenging natural pools that beckon daring adventurers, there is truly something for everyone when it comes to aquatic pursuits in these charming seaside locales.
As one immerses themselves in the refreshing embrace of the sea, they will undoubtedly be captivated by the sense of freedom and adventure that awaits them in these stunning Italian beach towns.
Sunbathing
After indulging in the refreshing aquatic pursuits, visitors can bask in the warmth of the Mediterranean sun as they engage in a rejuvenating session of beach yoga or simply relax on the soft golden sands.
The beaches near Naples Italy offer ample opportunities for sunbathing enthusiasts to unwind and soak up some much-needed vitamin D amidst picturesque coastal landscapes.
To enhance their experience, travelers can also embark on scenic coastal hikes that reveal breathtaking views and hidden gems along the way, catering to their innate desire for freedom and exploration.
With a diverse range of activities available at these idyllic seaside destinations, there is no doubt that visitors will find an all-encompassing sense of relaxation and adventure as they immerse themselves in the beauty of nature's offerings.
Parting Shot
Embarking on a journey to explore these enchanting small towns near Naples, Italy not only promises unforgettable experiences and captivating scenery, but also provides a unique opportunity to rekindle one's sense of wanderlust and connect with the true spirit of Southern Italy.
As you travel from one coastal gem to another, you'll discover the untold stories and hidden treasures that await in the lesser-explored corners and alleys of each destination. So, set sail on this adventure with an open heart and a curious mind, allowing the magic of these beach towns to captivate your senses and inspire dreams of boundless horizons that stretch far beyond the sun-kissed shores of Naples.
Frequently Asked Questions
What Is The Best Time Of Year To Visit These Beach Towns Near Naples, Italy?
Beautiful coastal towns near Naples, Italy, such as Positano, Amalfi, Sorrento, Capri, and Ischia are worth visiting. Naples is surrounded by some of the best beaches near Naples Italy – Positano, Amalfi, Sorrento, Fornillo, Gaiola, and Grande beach.
Positano is particularly noteworthy as one of the best beach towns, offering breathtaking coastal views. For a luxurious beach experience, Naples offers several beach clubs like La Scogliera, Bagni d'Arienzo, and Lido Capri.
Are There Any Lesser-Known Beach Towns In The Area That Are Worth Exploring For A More Secluded Experience?
For a serene experience amidst nature's splendor, explore the hidden beaches of lesser-known towns or cities near Naples, Italy, like Cetara and Acciaroli.
These destinations offer pristine shores, away from tourist crowds, and coastal hikes revealing stunning landscapes and traditional crafts. The diverse marine life in these undiscovered towns also enhance the visiting experience, offering a sense of rejuvenation and freedom sought by many travelers to Italy's picturesque coastline.
What Local Delicacies Or Regional Foods Should Visitors Try While Visiting These Beach Towns Near Naples?
Visitors to Naples, Italy's nearby beach towns should savor local delicacies such as fresh seafood dishes from seaside eateries and the famous thin-crust Neapolitan pizza.
The region's culinary offerings also include creamy buffalo mozzarella from local farms, used in various pasta dishes. A tasting of the locally-produced limoncello completes this gastronomic adventure.
Are There Any Unique Festivals Or Cultural Events That Take Place In These Beach Towns Throughout The Year?
Throughout the year, the scenic coastal towns near Naples, Italy, host various unique festivals and cultural events. These activities, which include traditional performances, parades, and food and wine festivals, offer visitors a chance to immerse themselves in local customs and rich regional heritage.
Participation in these events adds depth to the travel experience and helps understand the area's history and culture better.
What Are The Transportation Options For Getting To And Between These Beach Towns Near Naples, Italy?
Naples, Italy boasts a variety of transport options like Trenitalia and Circumvesuviana regional trains, SITA buses, Alilauro and NLG ferries, and car rentals, connecting visitors to its diverse beach towns and attractions.
These services allow tourists to enjoy beach activities, historical landmarks, coastal hikes, shopping, and art galleries conveniently and economically, although car users should be aware of narrow roads and limited parking in popular areas.
What are some beautiful Italian coastal towns near Naples?
Some beautiful Italian coastal towns near Naples include Positano, Amalfi, Sorrento, Capri, and Ischia.
Are there any beaches near Naples?
Yes, there are several beaches near Naples, including Positano beach, Amalfi beach, Sorrento beach, and Fornillo beach.
Which is the best beach town in Italy near Naples?
Positano is often considered one of the best beach towns in Italy near Naples. It offers breathtaking coastal views and a charming atmosphere.
What are the best beaches in Naples?
Some of the best beaches in Naples include Positano beach, Amalfi beach, Sorrento beach, and Fornillo beach. These beaches are known for their beautiful sandy shores and crystal-clear waters.
Which coastal town in Italy is worth visiting near Naples?
Positano is definitely worth visiting. It is a picturesque town located on the Amalfi Coast of Italy and offers stunning views of the surrounding coastline.
Can you recommend any other beautiful coastal towns in Italy?
Yes, some other beautiful coastal towns in Italy include Amalfi, Sorrento, Capri, and Ischia. Each of these towns has its own unique charm and attractions.
What are some surprising beaches in Naples?
Some surprising beaches in Naples include Gaiola beach, Grande beach, and Fornillo beach. These beaches offer a more secluded and tranquil atmosphere compared to the popular tourist beaches.
Are there any beach clubs in Naples?
Yes, there are several beach clubs in Naples where you can enjoy a luxurious beach experience. Some popular beach clubs include La Scogliera, Bagni d'Arienzo, and Lido Capri.
What are the best places to stay near Naples if I want to visit the beaches?
Some of the best places to stay near Naples if you want to visit the beaches are Positano, Amalfi, Sorrento, and Capri. These towns offer easy access to the beaches and a range of accommodation options.
Can you provide a list of the best beaches near Naples?
Yes, some of the best beaches near Naples include Positano beach, Amalfi beach, Sorrento beach, Fornillo beach, Gaiola beach, and Grande beach. These beaches are known for their beauty and crystal-clear waters.