Key Takeaways
Explore indoor attractions like aquariums, museums, or art galleries for a fun and educational rainy day experience.
Visit local cafes, restaurants, or breweries for unique culinary experiences and to support small businesses.
Enjoy indoor recreational activities like bowling, mini-golf, or escape rooms to keep the family entertained.
Utilize resort amenities such as spas, fitness centers, or indoor pools to make the most of your accommodations.
Catch a movie at a local theater or plan a cozy movie night in your vacation rental or hotel room.
Embrace the rain by partaking in beachcombing, photography, or a scenic coastal drive for a different perspective.
Let's face it: a beach vacation can sometimes involve a rainy day, leaving everyone feeling like their plans have been dampened. Storm clouds may make you think of wet clothes, that soggy feeling, and water splashing everywhere. But despite the lack of sunshine on such beaches, some fun activities come to mind, and you can't help but smile. There's a reason to stay positive, as there is a chance to enjoy your day at the beach in a different way. So, what are some rainy beach day activities and is there a way to make your day at the beach satisfying?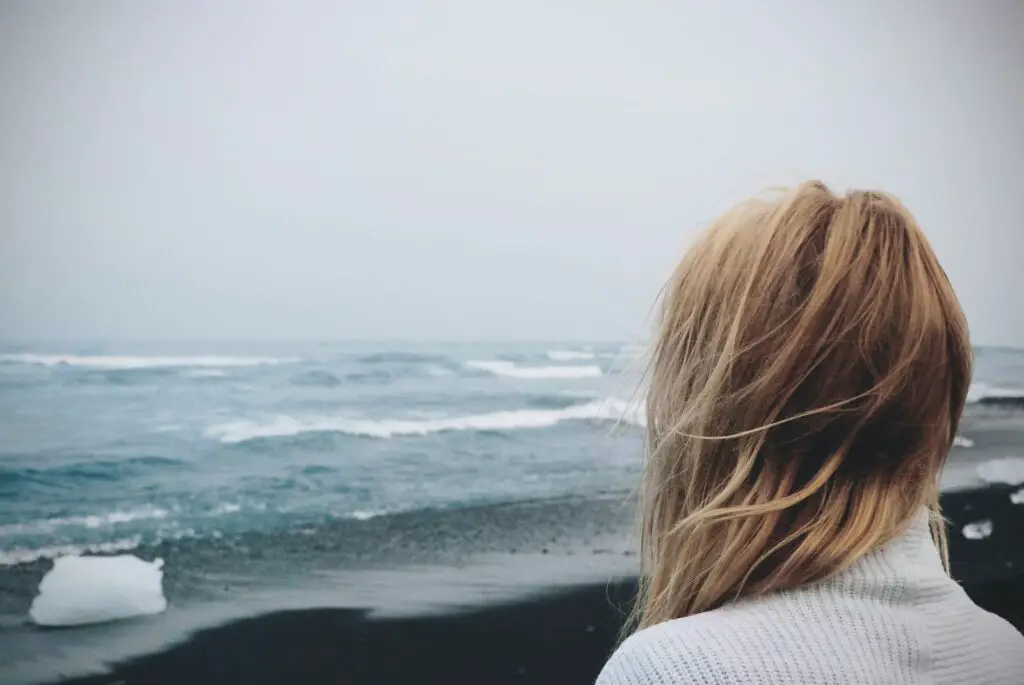 How Can You Make the Most of A Rainy Day at The Beach?
So, what are some rainy day beach activities? There are inside activities and outside activities to do on a rainy beach day in different parts of your destination spot. The list of indoor activities includes playing games, visiting a museum or aquarium, shopping, and reading a book. Outdoor activities include doing normal beach sports like volleyball or frisbee, golf, surfing, and building sandcastles but not letting the rain bother you.
Rainy days at the beach can be fun if you plan things right. You can start your day with activities at the beach. You can spend time reading or chatting with friends, having a coffee, or eating. When the rain starts to pour down, you can easily change plans. You can visit a shopping mall, part of our suggestions, or aquarium or go to a restaurant. The options are endless, and there's something for everyone.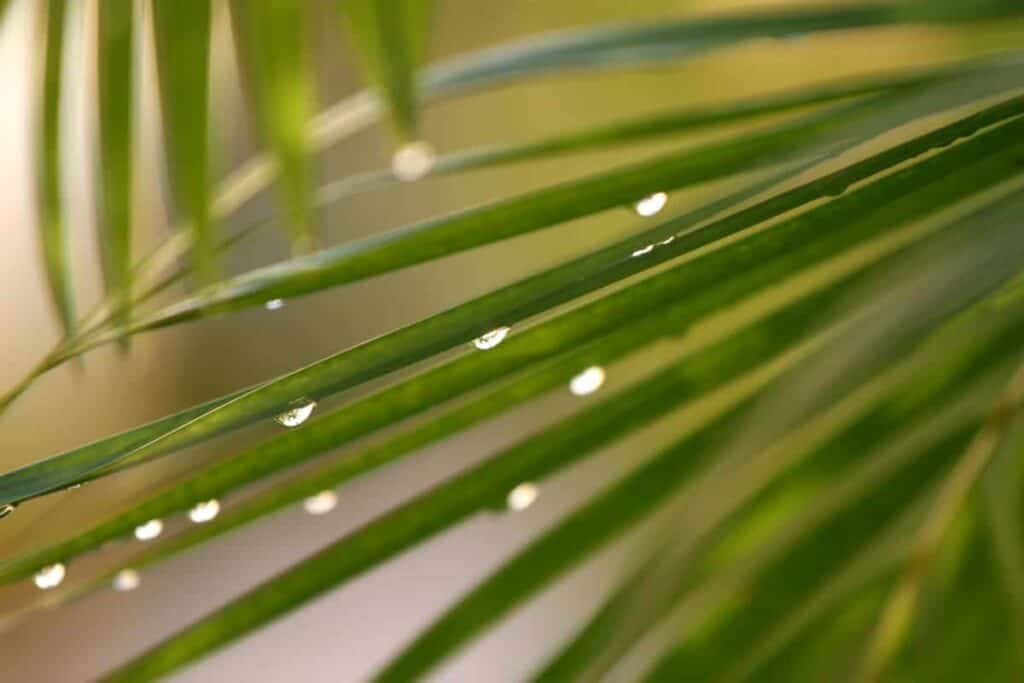 While fun, rainy beach days can also be miserable! It's up to you to figure out what to do. On a rainy day at the beach, our guide will give you some ideas on having a great time. In this guide, I'll provide suggestions for various places and amenities that will help you make the most of your rainy beach destination.
Table of Contents
Additionally, I'll go over some scenario examples to see what Ben and Judy, a newly retired couple; Erica, a 23-year-old marketing assistant; and Sara & Jake and their family decide to do on a rainy beach day. Perhaps you can relate to one of them, and their choices will give you some inspiration.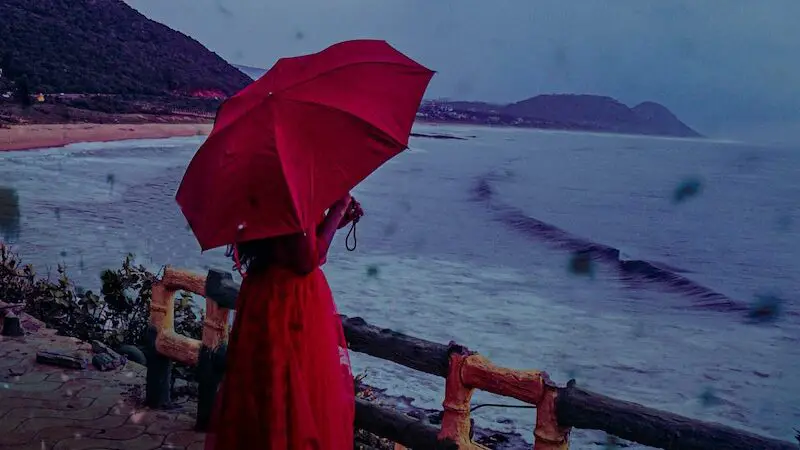 Keep on reading! You won't want to miss our suggestions on making the most of your chosen destination spot and its amenities!
Rainy Day Beach Activities – Should You Go to The Beach when It's Raining?
You can generally make going to the beach when it's raining a fun experience if you plan a little, don't mind getting a little wet and cold, and choose the right activity. Many people think the sound of the surf and the light rain brings a refreshing mood and clears the mind.
There are many fun things to do when it's raining at the beach – you can play catch with your kids, go swimming, read books under an umbrella, take shelter from the rain inside a building, or sit back and relax.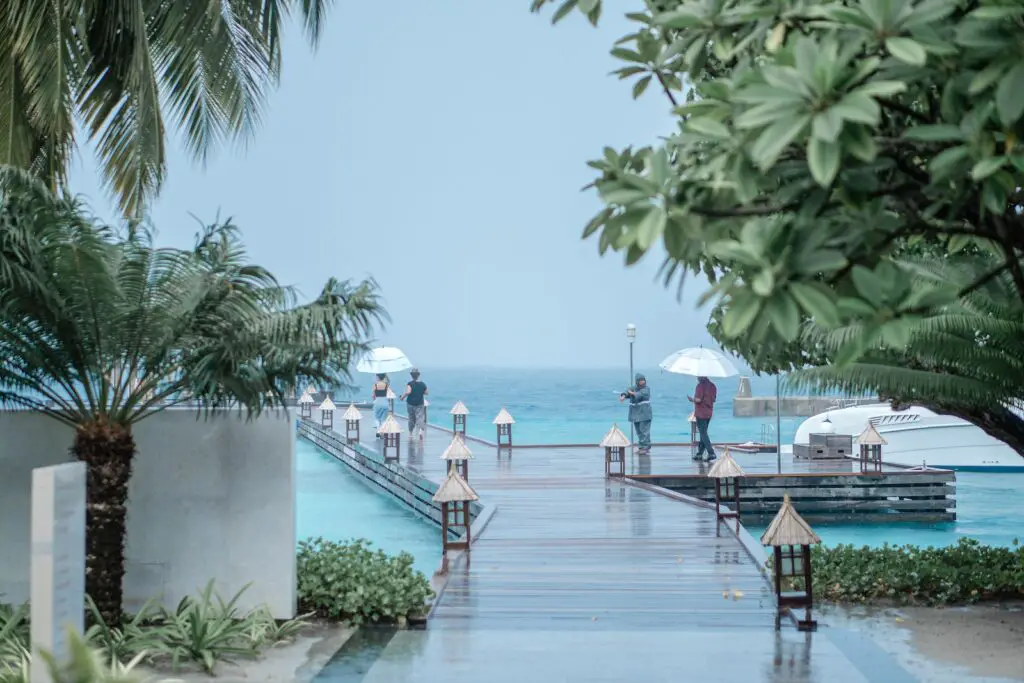 How Do You Have Fun at The Beach When It's Raining
Some people like to go to the beach to enjoy the sun and sand, but others like to go when it's raining to have a different experience. Beach days can be enjoyable, even on rainy days. Even when the sun isn't shining, there are plenty of activities you can enjoy.
There are two key things that you can do to have fun at a rainy beach:
Have fun with games: Outdoor activities like frisbee golf, volleyball, catch with a Nerf ball, or football or scavenger games. And if you're unsure where to start, our guide provides various suggestions to help you navigate the rainy beach areas and enjoy the available amenities.The idea is that you continue playing, no matter the rain coming down.
Another idea: the local area – What to do at the beach when it rains? When it's raining at the beach, it can be a great opportunity to explore the local area. Many beach towns have charming local shops, cafes, and restaurants that you can visit. Take a walk down the main street and see what treasures you can find. You could also visit a local museum or art gallery to learn more about the area's history and culture.
What to do on a rainy day at the beach? Play fun beach outdoor games- Outdoor activities like frisbee golf, volleyball, catch with a Nerf ball, or football, scavenger games, flying a kite, and even collecting shells can be enjoyed during light rain. Fishing, boogie boarding, picnicking, and sunbathing may be more challenging to do at the beach in the rain, but the idea is that you continue playing, no matter the rain coming down. In fact, there are various indoor attractions catering to all ages that make for a fun rainy day experience, such as laser tag or other exciting games.
You don't have to go outside to have fun – There is always the choice to enjoy the rain by watching from a crowded beach cafe or restaurant. Shopping is another activity that can be done while it's raining. More info about these types of activities off-beach will be provided in a later post in this article. Keep an eye on the weather forecast, take photos of the cozy, rainy atmosphere, and don't forget to capture the moment.
Keeping Dry and Warm On a Rainy Beach Day
The question comes to mind, what are the steps to keep dry and warm at the beach on a rainy day? These include wearing rain gear, eating food that will stay or freeze, finding shelter from wind and rain, and using a dry towel to clean off. Some local beach commissions may also offer advice on warming shelters and tips for staying dry.
Some tips on how to keep dry and warm on a rainy beach day are:
Bring a poncho or raincoat.
Bring a jacket or sweatshirt to keep warm.
Bring a change of clothes.
Bring a blanket or sleeping bag.
Bring a beach umbrella.
Bring a thermos of hot coffee or tea.
Research restaurants near the beach that offer indoor dining in case of bad weather.
Keep yourself dry by wearing waterproof clothing. If it rains hard enough, you may want to stay inside. It might be best to avoid walking barefoot on wet sand because it could cause blisters.
What Will Ben and Judy Do At The Beach When It Rains?
Ben and Judy are retired. Thus they have time to travel and explore different attractions. Ben is an engineer in his early 60s, and generally, he's very detail-oriented.
When it rains in a beach area, fewer people are at the beach, and the beach is not crowded. Ben would make sure he knew what activities took place on the beach. His decision might consist of planning what to do at the beach when the rain stops, such as sunbathing, taking photos, or activities to do indoors. He might also book a hotel in the area and stay all day indoors, watching a movie or reading a book. Judy and Ben travel a lot and are used to finding alternatives when the rain comes to the beach.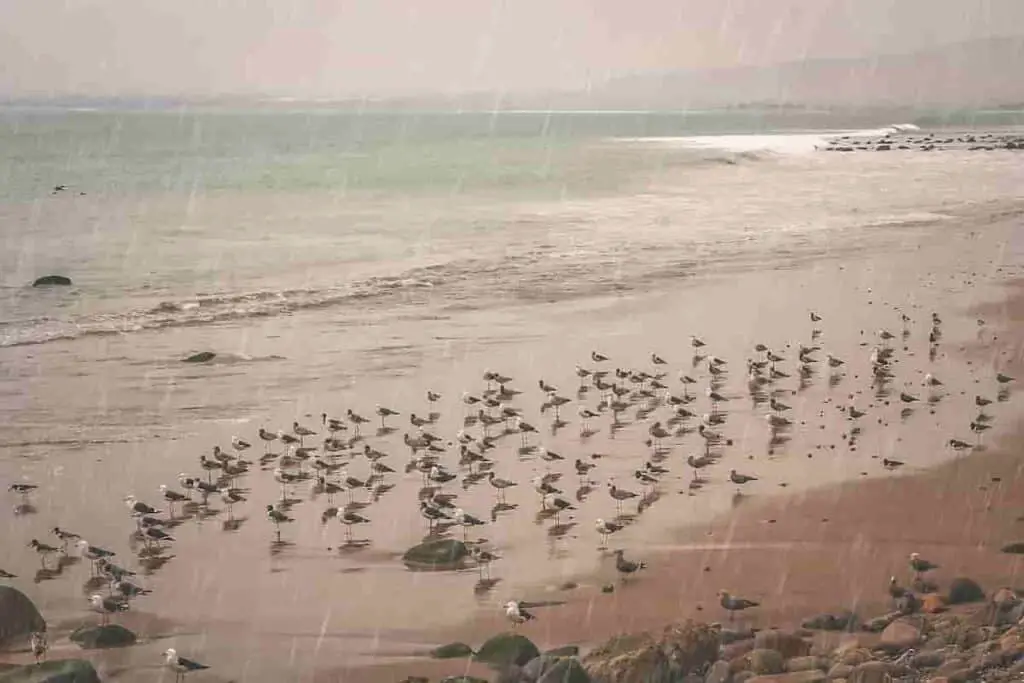 How Do You Enjoy Rain on The Beach
People enjoy rain on the beach because it's a unique experience to feel the rain while in the sand and hear the waves crashing on the shore. The sound of raindrops is soothing, and the sight of drops falling off the umbrella at an angle is beautiful. It's also cool how the rain creates mist and the feeling it gives you.
Things to Do at The Beach when It Rains
Rainy days can also be slow and boring unless you make them useful. When it rains on a weekend or holiday, you can play games or do indoor activities with family and friends. This is especially true for travelers who may be on trips to various destinations, looking for ways to maximize their enjoyment without having to rely on the weather.
Playing games, watching movies or TV shows, and spending time with friends are activities that can be done on a rainy day. Many may even decide to take a drive to explore nearby destinations, perhaps visiting an island or other appealing locations.
-Watch a movie
Read a book
Play a board game
Paint or draw
Bake something
Take a nap
Go for a walk
What Would Erica Do When It Rains At The Beach?
Let's take the case of Erica, a 23-year-old marketing assistant who likes the beach, hanging out with friends, and trying new things. Living in a rainy beach town, she knows how to make the most of the weather, always having a backup plan and indoor activities on hand. She enjoys a variety of weather conditions at the beach, even rain or shine, but is partial to sunny weather. Though she prefers to go shopping with her friends or do something together with them indoors most of the time, they often create lasting memories together, such as looking for crabs or skipping rocks near the shore.
Erica loves the beach and water, whether it's with family, children, or friends. She likes walking on the beach and doing fun and exciting things with her crew. To the sound of music, they may even indulge in a relaxing massage. If rain shows up, she often changes her mind and decides on indoor beach activities like movies, drinks, or eating out.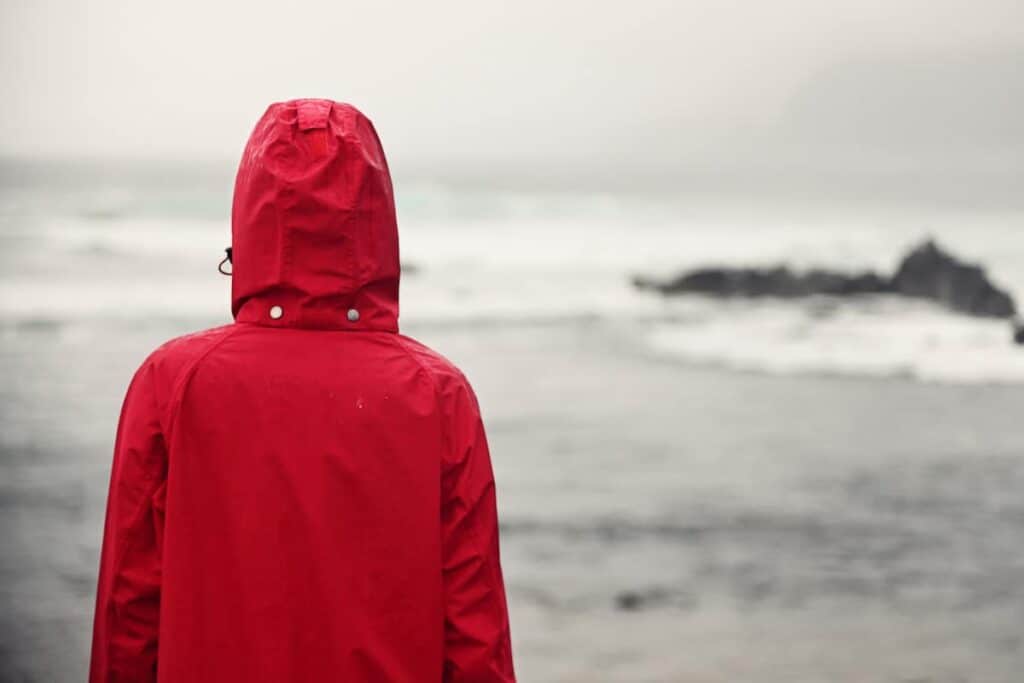 Can You Surf While Raining
You might be surprised to know that, yes, you can surf while it's raining. Sometimes the rain can improve surfing conditions by creating a smoother wave.
Rain can make surfing difficult at times, but there are ways to enjoy the sport. Be alert for rough surf, in which case you should not go out into the water.
However, there are a few things to keep in mind if you're planning to hit the waves when it's raining.
Make sure you have the right gear. You'll need a wet suit or full-body coverage to stay warm and some water-resistant shoes.
Check the weather report before you go. If there's lightning in the area, it's best to wait it out.
Pay attention to your surroundings. The rain can make conditions slick and dangerous.
Observe proper surfing rules to keep yourself safe.
Off-The-Beach Activities To Do When It's Raining
There are plenty of off-beach activities to do when it's raining. You can go to a movie, go shopping, go to a restaurant, or go to a bar. You can also go to a museum or a theater. There are also plenty of indoor activities that you can do, such as playing video games, reading, or watching TV.
Exploring the Sights Off the Beach
There's plenty to do when you're not on the beach in the area. A few examples are sightseeing, shopping, and visiting museums. Of course, these are just a few of the options – you'll find many more depending on where you go.
Some fun off-the-beaten-path activities to do when it's raining on the beach are:
Visit a museum
Check out a local art gallery
Have a picnic in a park (with an overhead cover)
Visit a nearby city
Take a day trip to a nearby scenic area
Visit a nearby winery
Personal Thoughts and Experiences About Rainy Day Beach Activities
As I grew up on the beach and spent my teenage years and half of my 20s at the beach in San Diego, including traveling around California and Mexico beaches, I was bound to face days where there was rainy weather. For the most part, my beach days were sunny.
But, of course, a planned day at the beach with friends can sometimes turn out to be cold and wet. The first thing that I tried to avoid was catching a cold. Swimming too long in the ocean and then not being able to warm up from the sun can get you catching a cold fast. So take care about this.
For the most part, if the weather turned cold and rainy, I wouldn't let it spoil the activity. But if it was pouring rain, well best to go to plan B! Going to get something to eat at an inside cafe was usually the first destination.
Some Indoor Activities for Kids
Some fun indoor activities for children include: playing games such as tag, hide and seek, or charades; making crafts such as painting, coloring, or origami; reading books together; watching movies or TV shows. Or going on a virtual scavenger hunt online.
Some fun indoor activities for kids include:
The weather outside may be frightful, but that doesn't mean your beach day has to end. There are plenty of activities you can do off the beach when it's raining, such as exploring indoor resorts or embarking on a guided tour to create memorable experiences for families. Here are some ideas:
 Inside Hotel Room or at Home:
Make seashell ornaments: This craft is perfect for rainy days at the beach.
Paint with paper: This art project is perfect for kids on a rainy day.
Cook your favorite recipe: This is a great way to spend your time if you're stuck inside, and it's often a time when we can give thanks for everything we have in life.
Order room service: This is a great option if staying at an ocean-front resort, where you can enjoy the pool and take in the stunning view, even with the rain providing some natural protection.
Play games: There are plenty of board games that can be played indoors on a rainy day. Many of these games have a beautiful view of the ocean or the pool from the comfort of your resort.
Board games: These are a great way to get kids interacting and having fun together, providing a wonderful shared experience during their time away from the beach.
Puzzles: These can help kids learn problem-solving skills, and they make for a relaxing activity to enjoy while listening to the soothing sounds of the rain outside.
Reading: This is a great way to help kids improve their literacy skills while also allowing adults to escape into another world and forget the rain for a little while.
Around Town:
1. Jumping: Visit an indoor trampoline park, where the entire family can have a blast together, rain or shine.
2. Watching Fish: Visit an aquarium and see the different fish from the ocean as they swim happily in their tanks, offering a unique perspective on aquatic life.
3. Go bowling: This is a great activity for kids who aren't interested in going to the beach on a rainy day or even for those who simply want a change of scenery.
4. Have a spa day: This is a great option for adults who want to relax while it rains, indulging in some much-needed self-care and rejuvenation.
5. Movie theater: Catch a movie, grab some popcorn, and enjoy the cinematic experience together as a family.
6. Skating or Ice Skating: Visit the local skating rink, where kids and adults alike can glide gracefully across the ice (or practice their balancing skills) in a climate-controlled environment.
Sara and Jake and Family – What Will They Do On A Rainy Beach Day?
Sara and Jake decided to take a family trip to their favorite sunny beach, but due to rain, they were stuck in a hotel room and had to make the best out of the hotel room. The kids had to sleep on the bed, and Sara slept on the chair on the veranda. They quickly made a plan to make fun activities with the kids despite the rain outside. They first went to a mall and bought a new game, a big hit with the kids and adults alike. The kids played that game for a long time, and the rainclouds just added to the fun. Then they went to the arcade and played some games. The kids were so excited they could hardly sit still, full of life and energy.
Given that it is raining, it is better to entertain the kids with indoor activities instead of outdoor activities like beach playing. Sara would decide on indoor activities since these are less costly and less risky than outdoor activities, ultimately offering better protection. However, she would still spend some time at the beach, even if it was raining, as the view and experience are worth it.
Final Thoughts      
There is never a bad time for the beach. If you enjoy hanging out at the beach, then, by all means, enjoy it whenever you can. However, rainy days at the beach can be a lot of fun. In this article, I've covered how to have fun even if it's raining on the beach, what activities you can enjoy and its surroundings, and what kinds of things you can do inside. Take these tips and apply them to your situation for your next trip. The best thing you can do for packing for your vacation is to have a good plan and then get moving to implement it, ensuring a memorable time for everyone, come rain or shine.
Frequently Asked Questions‍
What can I do at the beach when it rains?
Don't let a little rain ruin your vacation! There's plenty of things you can do to enjoy a rainy day at the beach.
What are some fun activities to do on a rainy beach day?
One of the best things about a rainy beach day is that it's a great opportunity to try out some indoor activities. You can go bowling, visit an aquarium, or even spend some time at an arcade.
Is there a list of rainy day activities for a day at the beach?
Yes, there are plenty of rainy day activities you can enjoy at the beach. From visiting the local spa to exploring the boardwalk, you'll find something to keep you entertained.
Can I still go to the beach anyway if it's raining?
Absolutely! Don't worry about a little rain. The beach is still a beautiful place to enjoy the view and take a leisurely walk. Just make sure to bring an umbrella and some rain gear.
What are some family-friendly activities to do on a rainy beach day?
If you're looking for family fun, you can try going to a mini-golf course or visiting a local roller skating rink. These activities are perfect for keeping your kids entertained during bad weather.
What should I do if it rains on my beach vacation?
Don't let a rainy beach day ruin your vacation plans. Instead, explore indoor attractions like museums or art galleries, or spend some time shopping for souvenirs at the local shops.
Is there anything specific to do at the Jersey Shore on a rainy day?
Absolutely! The Jersey Shore has plenty to offer on a rainy day. You can visit one of the many spas in the area for a relaxing day, or explore the unique shops and boutiques along the boardwalks.
Can I still enjoy the beach if it's raining?
Yes, there's no reason why you can't enjoy the beach even if it's raining. Take a walk along the shore, collect seashells, or have a picnic under a sheltered area. The beach is still a beautiful place to be, regardless of the weather.
What are some fun things to do on a rainy day at the beach?
When it's raining, you can try indoor activities like visiting a local aquarium, going to a spa for a relaxing treatment, or playing games at an arcade. These activities will make your rainy day at the beach enjoyable.
How can I make the most of a rainy day at the beach?
To make the most of a rainy day at the beach, you can indulge in some self-care by visiting a spa or treating yourself to a massage. Alternatively, you can explore the local area and discover unique shops or museums.