Best Beach Towns For Retirement – Places To Retire In The World
Key Takeaways
Retirement can be the perfect opportunity to explore beach towns worldwide.
Best beach towns to retire include those in Costa Rica, Panama, Colombia, Portugal, Mexico, Croatia, Spain, Indonesia and the Dominican Republic.
Factors that should be considered when relocating for retirement are housing costs, healthcare and retirement visas.
Taxes for retirees vary depending on location and can affect how much of their income goes towards taxes.
Retirement is an exciting time, and taking advantage of all the different locations by retiring by the sea is an excellent way to make dreams come true.
Retiring can be a freeing experience. After years of working, you may want to spend your golden years exploring the world and finding your perfect retirement home. With so many stunning beach towns around the world, it can be hard to decide which one is right for you. It makes me curious, what are the best beach towns in the world to retire?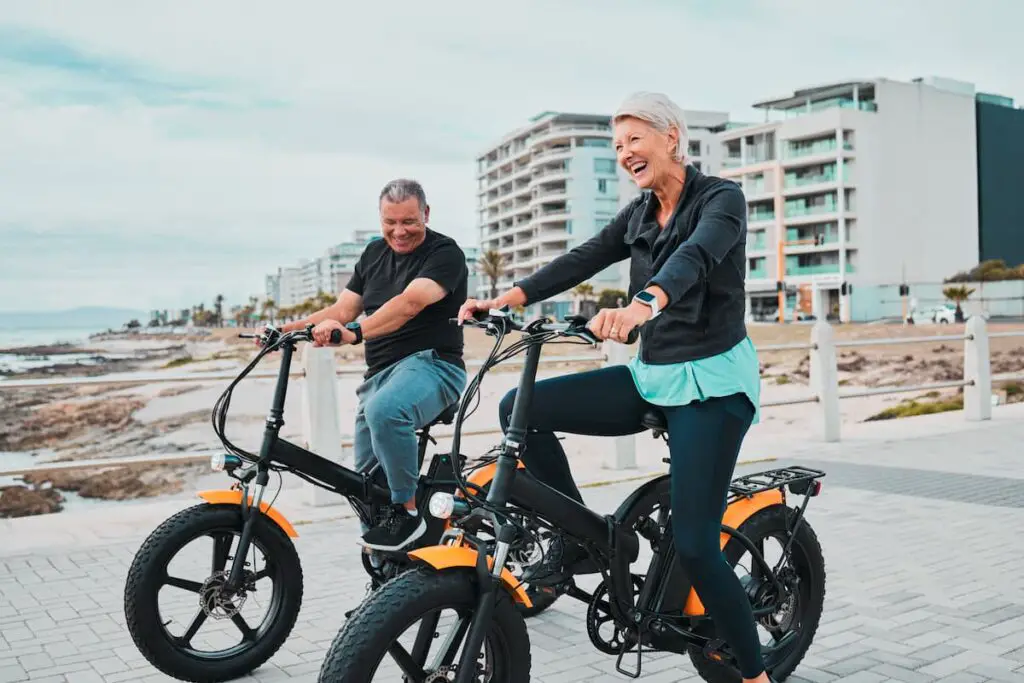 The Best Beach Towns In The World To Retire
So, what are the best beach towns in the world to retire? They are the beach towns in Costa Rica, Panama, Columbia, Portugal, Mexico, Croatia, Spain, Indonesia, and the Dominican Republic. These beach towns offer key features for retired people.
In the big picture, selecting a beach town to retire from comes from climate, amenities, safety, and affordability. Consider these statistics:
According to a study by the National Association of Home Builders, the number of retirees moving to beach towns has increased in recent years. (Source)‍
Many dream of retiring in a beach town, but it's important to consider access to amenities and services, such as medical care. (Source)‍
The United States has many great beach towns for retirees, including some affordable ones. (Source)‍
But don't let cost be the only factor in your decision. Finding a great retirement destination is finding something that speaks to you. Whether that's vibrant nightlife or a peaceful country setting, make sure you find somewhere that will make you happy for years to come. Take some time exploring different beach towns – you might find your perfect place!
Table of Contents
I'll cover these topics, list and describe some of the best beach towns, and a lot more. Dive right in and stay with me – it'll be a wild ride!
The Best Beach Towns in The World to Retire – By Country With List of Beaches
1. Costa Rica
Costa Rica is a great beach town to retire in for many reasons. It offers beautiful sandy beaches, such as Tamarindo, that attract many surfers and other beachgoers. The visa and residency requirements are relatively inexpensive, with just $1,000 a month in a local account and other standard procedures like background checks. Taxes are also low, as foreign income from Social Security, a pension, or investments is not taxed. Although living expenses such as food, housing, and utilities can be costly, it is possible to get by on a budget of around $2,000 a month. Retirees are also free to choose between public and private healthcare or a mix of both, with excellent quality and lower overall costs.
Playa Tamarindo: If you're looking for an idyllic holiday spot, look no further than the Pacific coast town of Playa Tamarindo, where crystal clear blue waters meet miles of golden sand and lush greenery, perfect for a beach break. This is one of Costa Rica's most popular beach towns: with various watersports to try out and groups of exciting nightlife spots and restaurants, there's something here for everyone.
Manuel Antonio: Another prime surfing destination in Costa Rica is Manuel Antonio. With beaches such as Mantas, Biesanz and Esterillos, Manuel Antonio showcases some of the country's stunning Pacific coastline – and its vast swath of white sandy beaches are ideal for sunbathing, swimming or snorkeling. Plus, you can take part in fun activities such as ziplining over trees and through the jungle.
Puerto Viejo: For a Caribbean adventure like none other, make your way to Puerto Viejo on the Limón Province's southern Caribbean coast near Playa Cocles Beach; perfect if you love outdoor activities such as mountain biking or kayaking! Explore rare wildlife at Cahuita National Park – plus keep on-hand plenty of tasty treats like freshly made coconut donuts and cocoa bread along with quality seafood dishes sold by local vendors.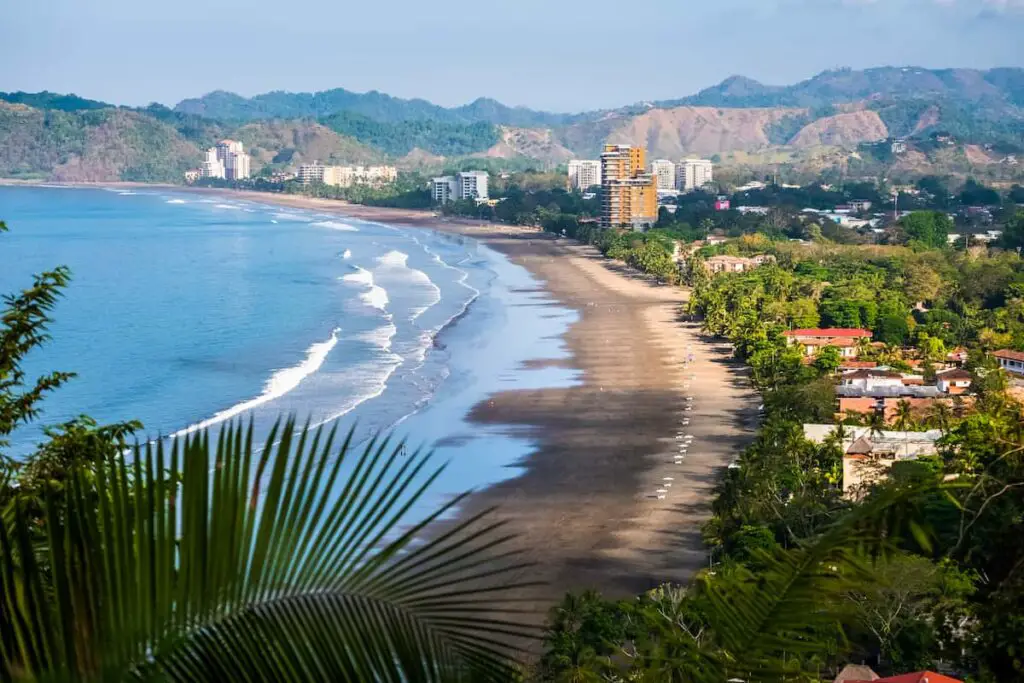 2. Panama
Panama is an ideal destination for retirees due to its diverse array of attractions. From its beautiful coastlines and beaches to its colonial towns and mountain retreats, there is something for everyone.
Boasting a cost of living way lower than the US and Europe, coupled with twelve jaw-dropping beaches hosting international surfing competitions, Pedasi is the perfect choice for retirees seeking an accessible, budget-friendly getaway!
Panama's Pensionado Visa is the crème de la crème of retirement visas – enjoy spectacular tax exemptions if you're living off an income sourced from outside the country.
Bocas del Toro:Bocas del Toro is located on the Caribbean coast of Panama and is one of the top beach destinations in the country. The town features numerous islands, giving travelers plenty of opportunities to swim, explore lagoons and waterfalls, surf, and much more!
Boquete: Boquete is located high up in western Panama's Chiriquí Province near Costa Rica and Colombia. It's known for its lush green landscapes full of coffee plantations and numerous hot springs and rivers to explore.
Santa Catalina:Located on the western side of Veraguas province lies Santa Catalina – part of one of Central America's hottest spots for world-class surfers! There are several breaks along Playa Larga which provide different level riders with enough challenge whether they're beginners or experts – these barrels make it that way! In addition, you can fly fishing or dive beneath the layers where manta rays float gracefully through life in their environment away from crowds – truly a breathtaking experience!
3. Colombia
Retirees looking for a beach town in Colombia can explore many different options. Cartagena is a colonial gem on the Caribbean coast with a vibrant culture, low cost of living, and excellent quality of life. You could find the best beach to retire to and set up your home base.
Santa Marta: Located in the department of Magdalena, Santa Marta boasts beautiful white sand beaches, lively nightlife and plenty of activities to keep you entertained throughout your stay. With its colonial charm, bustling street markets and unique cultural attractions, it's easy to see why this is one of the most popular beach destinations in Columbia.
Cartagena: This colorful city on Colombia's Caribbean Coast offers visitors endless opportunities for adventure and discovery. Take a stroll through the narrow cobblestone streets and explore centuries-old fortresses that were built in defense against pirates. Or go snorkeling and scuba diving to discover vibrant marine life such as dolphins and sea turtles in their natural habitat. Cartagena isn't short on amazing beaches either – they have several public access options perfect for sunbathing!
I wrote a full article on Colombian beach towns and their beaches – check it out if you are interested: 9 Colombian Beach Towns- [Surprising Beautiful] Caribbean Coast Cities With Beaches in Colombia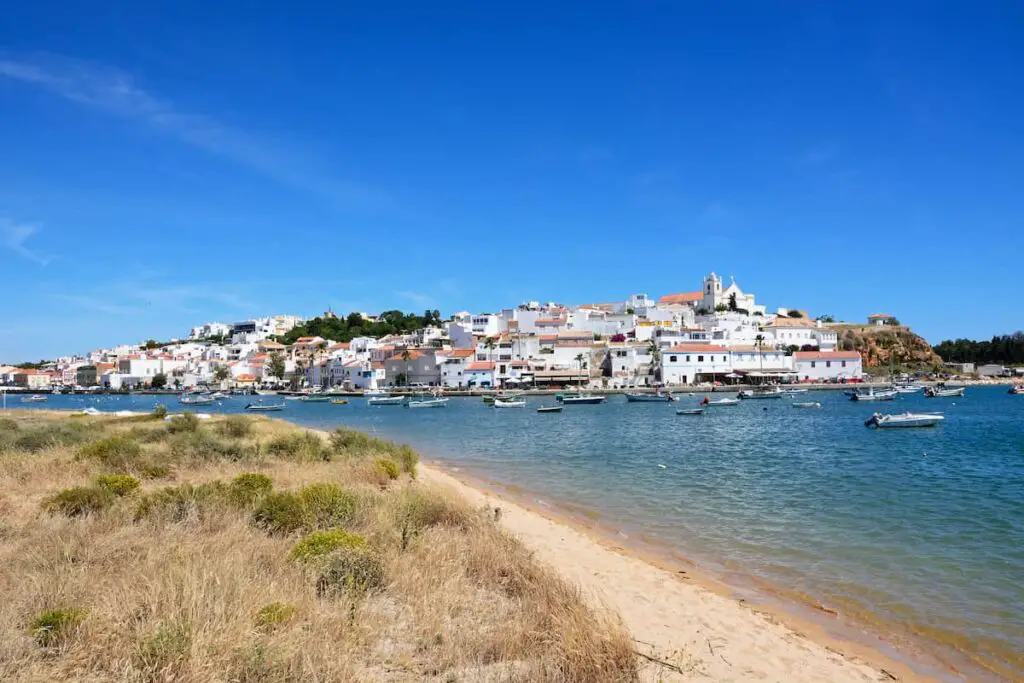 4. Portugal
For retirees looking to move to Portugal, Lagos, Vilamoura, and Tavira's south coast towns are great beach towns with plenty of sunshine, laid-back vibes, and many outdoor activities. Some of the best beaches to retire in the world (and scenic too) are in Portugal:
Lagos: Sitting on the edge of the Atlantic Ocean, Lagos is one of Portugal's best beach towns to visit. With its stunning beaches and crystal-clear water, it's no wonder why people flock here for vacations. The old city walls, traditional cobble-stoned streets, ancient castles, and centuries-old churches also make this town a great destination for historical sightseeing.
Sintra: This quaint little village is located near Lisbon and full of beautiful palaces, exotic gardens, hiking trails through the bay forest, and amazing beaches. It's an ideal place to spend a day or two away from the hustle and bustle of city life.
Funchal: Found on the magical island of Madeira just off Portugal's mainland coast is Funchal. Here you'll find high mountains half filled with lush vegetation that overlooks breathtakingly turquoise shores below. You can go scuba diving in crystal clear waters or take a cable car up to Cabo Girao lighthouse for panoramic views of the area!
5. Mexico
Retirees considering a beach town in Mexico for retirement have many options. They offer some of the cheapest beach towns to retire in the world and fairly close to the US. Mazatlan is a coastal city on the Pacific coast of Mexico that offers a mix of city life and a clear, swimmable ocean on its beaches. At the same time, Oaxaca, in the south-west, is known for its cuisine, mezcal and colorful colonial architecture.
To become a resident, applicants must meet certain income and bank account requirements. With its 6,000 miles of coastline, and endless options of sunny beaches and picturesque fishing villages, Mexico is the perfect destination for retirees looking for a relaxed coastal retirement.
Playa del Carmen: Not far from Cancun, this Mexican resort town has long stretches of clear turquoise water and white sand beaches. It also offers plenty of amazing experiences, like scuba diving and strolling along the famous Fifth Avenue with its array of boutiques, restaurants, bars and nightclubs that keep the nightlife vibrant.
Cabo San Lucas: Home to some of the world's best sport fishing, beautiful crystal blue waters and endless fun, Cabo San Lucas is a fantastic choice for a beach vacation. From snorkeling to kayaking and excellent seafood restaurants, there's something here for everyone. It even has the renowned "Lands End" arch!
Chiapas, Mexico: If you're looking for a stunning beach town to retire in, then look no further than Chiapas, Mexico. Nestled on the Caribbean coast and surrounded by lush tropical forests, Santa Marta offers an idyllic escape from the hustle and bustle of everyday life. It's easy to see why this area is so popular amongst retirees – its low cost of living, tax incentives, and average income make it ideal for those who want to enjoy their retirement years in paradise.
6. Croatia
For retirees looking for an ideal beach destination in Croatia, there are many great towns to choose from. Dubrovnik offers stunning beaches and a rich history, with plenty of affordable seafood restaurants.
Dubrovnik: Dubrovnik is one of the best-known cities in Croatia because of its walled old town with a long history. It has great views from the city walls that look down on to the terracotta roofs, medieval towers and blue waters below. You'll find stunning beaches here too like Banje Beach or Sulicampl Beach which offer stunning views as well as activities like kayaking or windsurfing it you feel up for an adventure!
Split: Located in Central Dalmatia , Split stretches along an indented shoreline filled with sandy beaches surrounded by green vegetation in some places and sea cliffs in others. One of thee most popular attractions here is Diocletian's Palace which was constructed on a Roman Emperor's orders back in 4th century CE! The Lungomare beach near the palace offers a lovely environment to relax while taking a short break from sightseeing.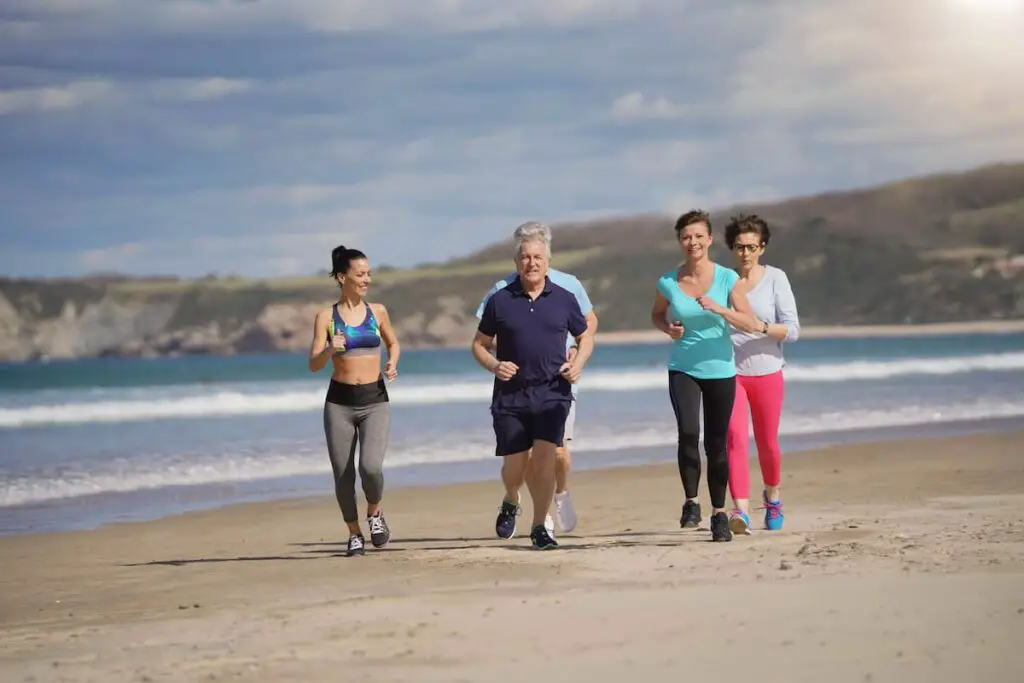 7. Spain
Retirees looking for a beach town in Spain should consider Costa de la Luz, located along the southwestern coast and boasting over 3,000 sunshine hours per year.
Although living costs in Spain are generally low, a residence visa is needed to retire, along with proof of a minimum monthly income of about $2,500, and about $532 per dependent. Health care is also excellent and available through public or private systems, while property taxes are low. It's possible to retire in Spain on between $20,000 and $25,000 a year, and with around 300 days of sunshine a year, you can count on mild winters and hot summers. You could easily find the best beach to retire in the world for you in your retirement years.
Marbella: Marbella is one of the best beach towns in Spain and is widely known for its skyline filled with luxury buildings, golden sand beaches, and lively nightlife. Relax by day on Los Monteros Beach or catch some waves on Marbella Beach-Marbella has something for everyone. And after sunset, the town truly comes alive with delicious tapas bars, glitzy lounges, and nightclubs pumping out music until morning!
San Sebastian: San Sebastian has been dubbed as one of the prettiest cities to visit in all of Europe—known for its picturesque shoreline that curves lightly into shallow bays along La Concha Beach and Ondarreta Seaside Promenade. Spend your days strolling along Playa de la Concha (The Shell Beach) or getting lost in one of San Sebastian's charming old town twists and turns before taking up dinner on a paseo marítimo (seafront promenade).
8. Indonesia
Retirees looking to enjoy stunning beaches in Indonesia should consider Bali and Canggu. With yoga and meditation, spa treatments, beautiful beaches, and one of the world's top wellness tourism destinations, Bali is one of the top wellness tourism destinations.
Bali: Located on the island of the same name in the Indian Ocean, it's one of the top surfing destinations in Asia. The world-famous Kuta Beach overlooks some of Indonesia's best breakers, while party-loving tourists tend to head to Legian for a night out on the town.
Canggu: Situated on the south-western coast of Bali, Canggu is a buzzing surf town with wide stretches of black sand beach, high-end restaurants, and amazing nightlife. Whether you're looking for an action-packed holiday or need some downtime to relax and unwind, this is definitely a great choice. The long, scenic beaches offer great opportunities for surfing and swimming while the array of bars and clubs are great places to meet new people.
9. Dominican Republic
The Dominican Republic is an attractive option for retirees thanks to its beautiful oceanfront homes, diverse expat community, and proximity to Miami. Establishing residency is relatively straightforward and you can even import a car tax-free. The affordable cost of living and the use of the US dollar as currency make the Dominican Republic an appealing place to retire. Medical and dental care is of a high quality and affordable. Retirement residency programs such as the Qualified Retired Person (QRP) visa make living in the Dominican Republic easy as a retiree.
1. Punta Cana – Located on the island's eastern tip, Punta Cana offers picturesque white sand beaches, perfect for surfing, swimming or just relaxing with a good book. The nearby Coral Coast has plenty of coral reefs and sea life, making it the ideal spot for snorkeling and scuba diving. Plus, with vibrant nightlife and resorts, you won't have any issues finding things to do if you want some excitement!
2. Cabarete – This town is known as Dominica's "Adventure Capital" because it offers abundant activities on land and in water. Enjoy various sports like kiteboarding, windsurfing, stand-up paddle boarding (SUP), mountain biking and more! A wide range of restaurants can be found here too so you won't have trouble finding something to eat during your stay—from farm-to-table dishes to traditional Dominican cuisine.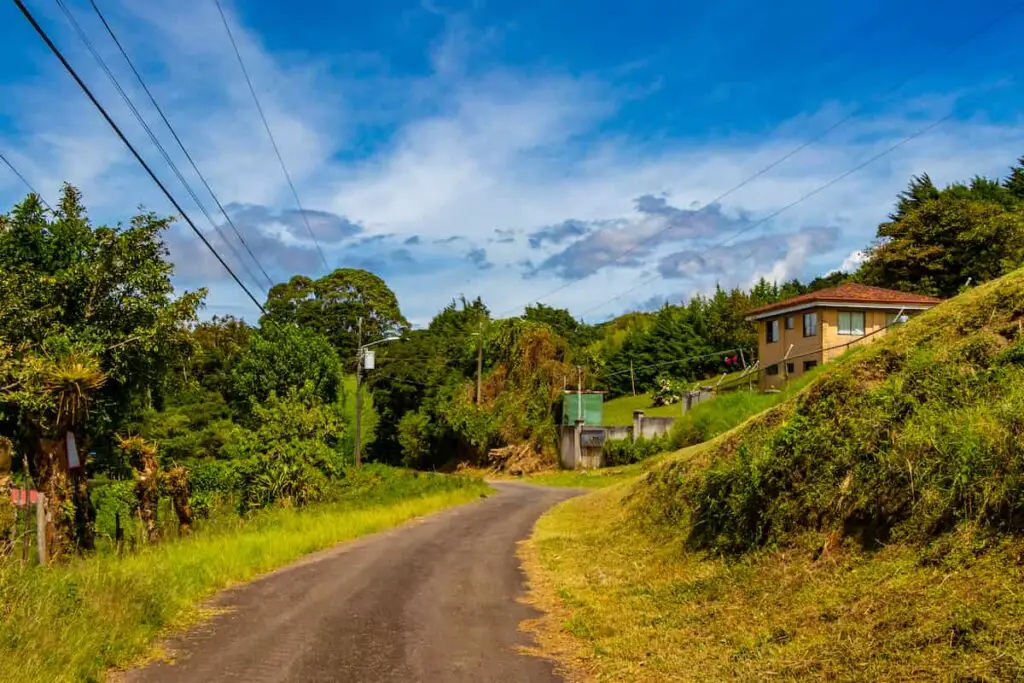 My Private Thoughts and Experiences Regarding Retirement and Beach Towns
I recently took a vacation to a beach town to which I would love to retire one day! The town was on the west coast of Florida and was absolutely beautiful. The beaches were stunningly white, and the water was stunning blue. I was only there for two days, for a business meeting.
The town also had a great selection of restaurants to choose from, as well as many activities for the whole family. The town also had a charming downtown area with unique shops and art galleries. It was a perfect place to relax and take in the breathtaking scenery. I could definitely see myself retiring in this town in the future – hopefully in just a few years!
I'll be close to retirement age in less than 10 years. Besides the Florida beach town I visited, there is also the pull to go back to California or Mexico for retirement or to stay in Europe and be in Portugal or Croatia, for instance. The most important thing I think I can do is plan for it.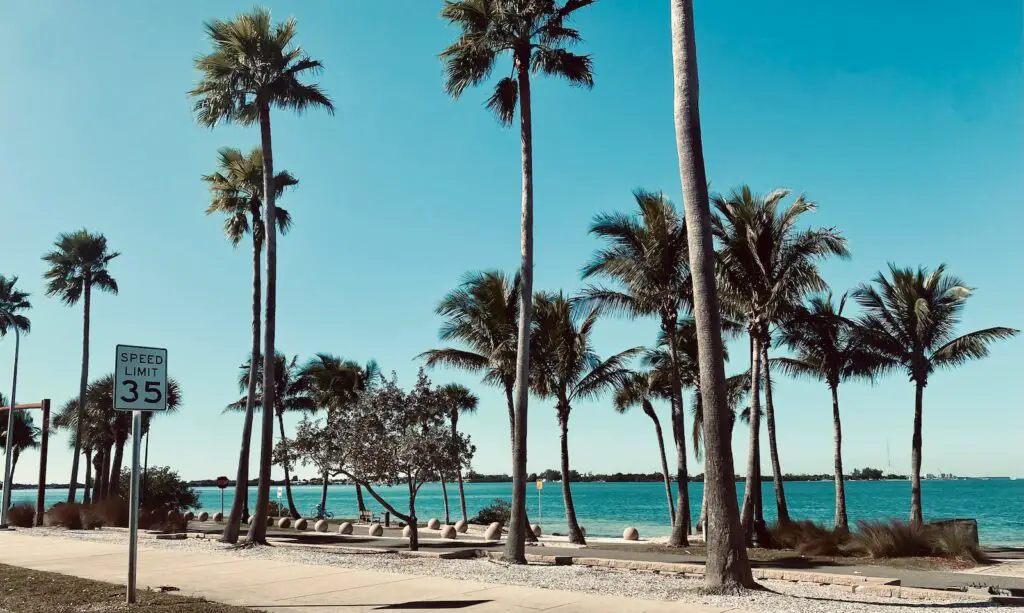 What to Consider when Relocating for Retirement? – A Few of The Often Overlooked Criteria
1. Housing
Regarding retirement, it is important to consider the housing situation. Whether one opts to rent or buy a home is a major decision and a long-term commitment. It is important to explore the local community and neighborhood to understand the scene and whether or not it is the right fit.
Here's a glance at some of the potential locations where you can spend your golden years. The following table provides an overview of median home prices and rents in Mexico, Boston, Portland, and Miami.
| Location | Median Home Price | Median Rent |
| --- | --- | --- |
| Mexico | 60% lower than US | 69% lower than US |
| Boston | $423,450 | $335 |
| Portland, Maine | $249,200 | $783 |
| Miami, Florida | $81,200 | $998 |
2. Healthcare
Healthcare considerations should be at the top of the list when relocating for retirement. Understanding the differences between countries is key to making an informed decision when choosing a destination. For example, according to the World Health Organization, France has the world's best health care but has higher costs and more strict residency requirements than other countries.
As opposed to France, Thailand, on the other hand, has a lower cost of living and an easier visa system, but the health care standards are not as high. There are miles of beautiful coastline to explore, and plenty of top-class beaches and small islands to explore, along with good healthcare, low living expenses, and an easy point of entry visa-wise. Furthermore, Croatia has good healthcare and affordable living costs.
3. Retirement visas
Retirement visas are essential for those looking to relocate to another country for retirement. These visas provide individuals with the necessary permits to live in a foreign country past the standard allowed duration of a tourist visa. Retirement visas can also offer certain tax benefits and other financial incentives, such as lower living costs.
Retirement visas come in different forms depending on the country.
Popular examples include the Portugal Non-Habitual Resident (NHR) Tax regime program and the Panama Pensionado Visa.
These visas allow retirees to live in Portugal or Panama for up to 10 years.
Retirees will enjoy a flat 20% tax rate on all income, as opposed to the regular Portuguese or Panamanian maximum tax rate of 48%.
No taxes on dividends, interest or capital gains.
What Are the Taxes Like for Retirees in Beach Towns?
Taxes can be an important consideration when deciding where to retire, especially for those looking to stretch their retirement dollars to the fullest. Taxes can vary greatly depending on the location for those looking to retire in a beach town. A recent U.S. News analysis compared the 150 largest metropolitan areas in the United States as potential retirement spots, including data on housing affordability, happiness, desirability, retiree taxes, the job market, and access to quality health care.
For example, Portland, Maine, has a median monthly property tax of $784 and a median monthly housing cost of $1,694. On the other hand, Jacksonville, Florida, has a median monthly property tax of $2,007 and a median monthly housing cost of $1,115. These differences can affect how much of your retirement income goes towards taxes and how much you have left for other needs.
Overall, the comparative analysis shows that taxes for retirees in beach towns can vary depending on the location. Researching and comparing different towns is important to ensure you get the best retirement deal.
The Benefits Of Retiring By The Beach
Retiring to the beach is an attractive option for anyone looking for a peaceful and enjoyable lifestyle in their later years. Its stunning natural beauty, abundance of activities, and warm climate make it a perfect destination for those who dream of spending their golden years in a place with sandy beaches, turquoise waters, and perfect weather. From swimming in crystal clear waters and sunbathing on sandy beaches to exploring nearby reefs with snorkeling gear, you'll be able to take advantage of all the amazing water sports available, as well as enjoy the peaceful atmosphere that comes from being surrounded by beautiful scenery every day. So make your dream of retiring by the sea a reality!
Living The Dream On A Spectacular Beach
Retirees looking for a beach town to live out their dreams can find plenty of great options around the world. From the laid-back vibes of Folly Beach to the thrilling activities of Puerto Vallarta, there's something for everyone. Daytona Beach offers the perfect combination of seaside living and majestic waves, while Myrtle Beach's trails and scenic shorelines provide a peaceful escape. No matter where you choose, these stunning beach towns are sure to provide the perfect place to enjoy your retirement.
Retiring by the beach is the perfect way to live out your golden years. Relax under the sun, swim in crystal clear waters, or take a break from the hustle and bustle of city life – it's truly an idyllic dream come true! So why not make your retirement dreams a reality? With so many beautiful beach destinations, now is the time to find your slice of paradise.
Cheapest Beach Cities To Live In Around The World
Living your dream beach life doesn't have to be just a fantasy. With careful financial planning, you can retire in one of the world's best beach towns to retire in the world on a budget.
Two popular and most affordable beach towns to retire in the world are Playa del Carmen in Mexico and Bocas del Toro in Panama are both excellent options for those looking for a low cost of living and beautiful surroundings. Playa del Carmen offers great amenities at a low cost, while Bocas del Toro has no income tax on pensions or Social Security benefits. So why not make your beach retirement a reality today?
Parting Shot
Retirement is an exciting time in our lives, and evaluating what we need from our retirement destination is important. If you're looking for a peaceful place with gorgeous beaches where you can spend your days relaxing in the sun or exploring the sights with friends and family, retiring on the beach might be just what you're looking for.
No matter which beach city you choose for retirement, you'll have plenty of opportunities to enjoy life in paradise. Whether it's lounging on the sun-drenched shores of Cartagena or exploring Mayan ruins in Chiapas, there's something special waiting for everyone who chooses to retire by the sea. So why not take advantage of all these wonderful locations and make your retirement dreams come true?
Frequently Asked Questions‍
Where Is the Best Beach Town to Retire?
The best beach town to retire in depends on a person's individual needs and preferences. For example, some people might prefer a beach town with plenty of social activities and amenities, while others might prefer a quieter, more peaceful environment. Ultimately, some top beach towns to retire in include Sarasota, Florida; La Jolla, California; Hilton Head, South Carolina; and Myrtle Beach, South Carolina. Each town has something to offer for retirees looking for a coastal lifestyle.
Where Is the Cheapest Place to Retire on The Beach?
The cheapest place to retire on the beach would be Costa Rica. With its proximity to the US and its low cost of living, it is the perfect option for people looking to retire on the beach. The beaches in Costa Rica are also known for their beautiful scenery and tranquility, making it a great place to retire and relax.
What Is the Number 1 Place to Retire in The World?
The number one place to retire in the world is Costa Rica. Costa Rica offers a tropical climate, low cost of living, and beautiful beaches and scenery. It is a great option for retirees looking for a peaceful, affordable retirement destination.
Where Can I Retire on $800 a Month?
Retiring for $800 a month is possible in many locations worldwide. South East Asia is a popular destination for retirees looking to stretch their budget as the cost of living is traditionally lower than in other parts of the world. Countries such as Thailand, Vietnam, and India offer various options for retirees looking to find a place to settle down on a budget.
Where Is the Best Beach Town to Retire?
The best beach town to retire in depends on personal preferences, but one great option is Santa Cruz, California. It is a beautiful coastal town with plenty of outdoor activities, a vibrant downtown, and a relaxed atmosphere. It also has a moderate climate and plenty of amenities for retirees.
Is It Possible to Retire on A Beach?
Yes, it is possible to retire on a beach. Plenty of beaches around the world offer a relaxing and peaceful atmosphere to spend the retirement years in. Retiring on a beach can be a wonderful experience with the right planning and resources.
What Are the Key Things to Consider for A Beach Retirement?
When considering a beach retirement, the main things to consider are the cost, the climate, and the lifestyle. Researching the cost of living in a beach retirement location is important, as it can vary significantly. Additionally, the climate is an important factor to consider for the desired weather and potential natural disasters or other environmental concerns. Finally, it is important to consider the lifestyle and activities available, such as the type of beach, water, and other activities available in the area.