Things To Do At The Beach When It's Cloudy
Key Takeaways
Have you ever been to the beach on a cloudy day and felt a bit blue? Have you ever wished for that warm, sunny feeling that the beach can bring? Well, don't let the clouds keep you away! Believe it or not, the beach can be just as fun on a cloudy day – even if it doesn't feel like it at first.
So, what are the best things to do at the beach when it's cloudy? You can: Swim in the ocean, enjoy the beach without the sun, walk on the beach, have a picnic, go scavenging for seashells, walk the boardwalk or pier, relax in a spa, take pictures or have lunch. Make the best of it and adjust to the weather, don't let it change your plans to have fun.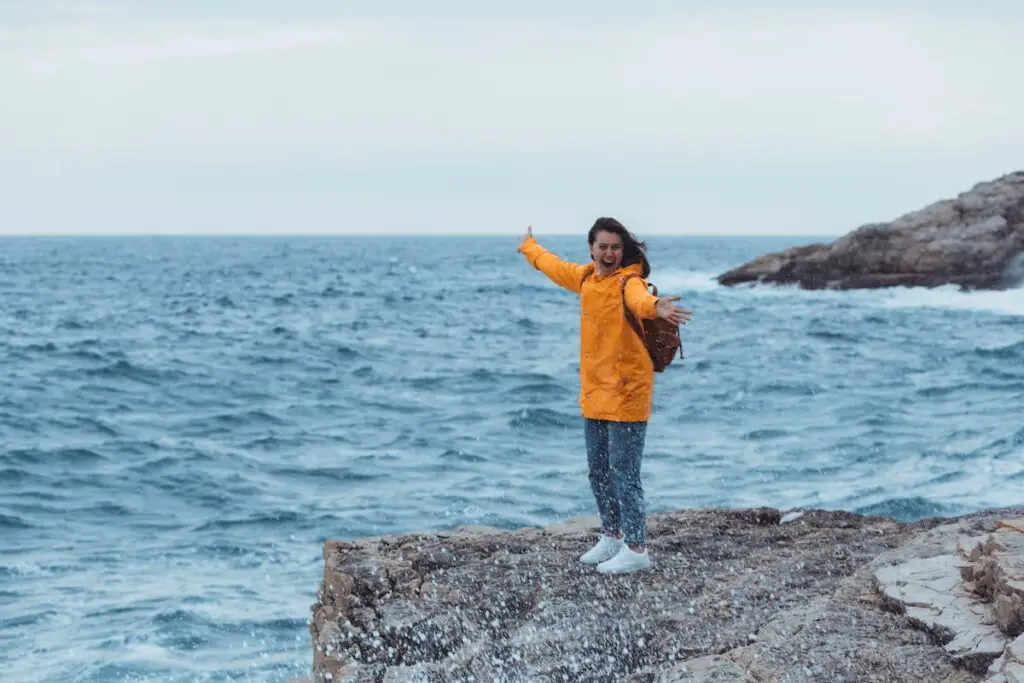 The beach is a special place where we can go to enjoy nature and take a break from our everyday lives. It's an opportunity to get away from all of life's worries and stresses, allowing us to regain our freedom. Even when the sky isn't bright with sunshine, there are still plenty of things to do at the beach that will make your time there worthwhile.
So what activities can bring us joy and freedom when we hit the beach in cloudy weather? Let's take a look at some of the best ways to have fun at the beach despite any gloomy skies overhead. We'll explore why it's still worth visiting and how it can provide us with an escape into nature, no matter what mother nature throws our way!
The 9 Best Things to Do at The Beach When it's Cloudy
1. Swim in The Ocean
Swimming in the ocean on a cloudy day can be a great way to relax and enjoy the beach even when the weather isn't ideal. The cool water can provide a refreshing break from the heat of the sun, and the lack of sun means less risk of sunburn. Plus, the waves will be calmer and easier to swim in. The cloudy sky also means fewer people on the beach, so you can enjoy a peaceful swimming experience without being surrounded by crowds of other beachgoers. On top of that, the waves can be hypnotic and calming, providing a much-needed break from the hustle and bustle of everyday life. The calming atmosphere can help you to relax and take a moment to appreciate the beauty of the ocean.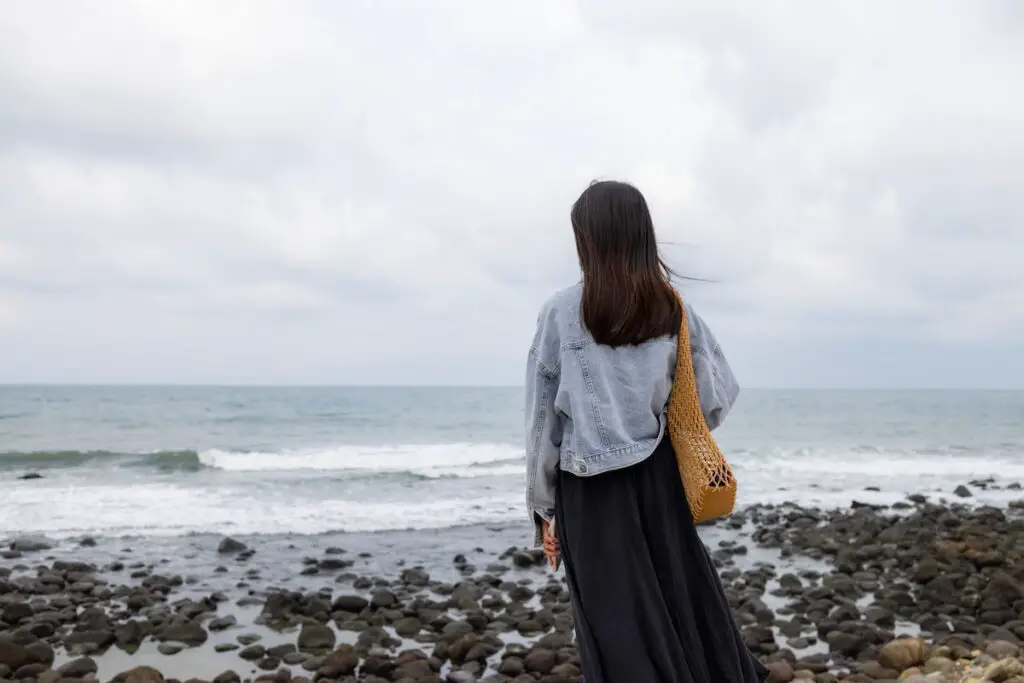 2. Enjoy the Beach Without The Sun
One of the best ways to enjoy the beach on a rainy or cooler day is to snuggle up under a blanket and catch up on some reading. Take a trip out to a local bookseller or library to find the latest best seller or explore the wide range of magazines available. For more active activities, head out for some bike riding to take in the scenic views, or organize a game of volleyball, football, soccer, or cricket to stay warm. Don't forget the creative stuff either – get creative with sand art, or take some wonderful photos with your camera. You can also go on a wildlife walk or picnic, fly a kite, or explore the rock pools for some interesting wildlife. With all these fun activities, it doesn't matter if the sun isn't shining – you're still sure to have a great time at the beach.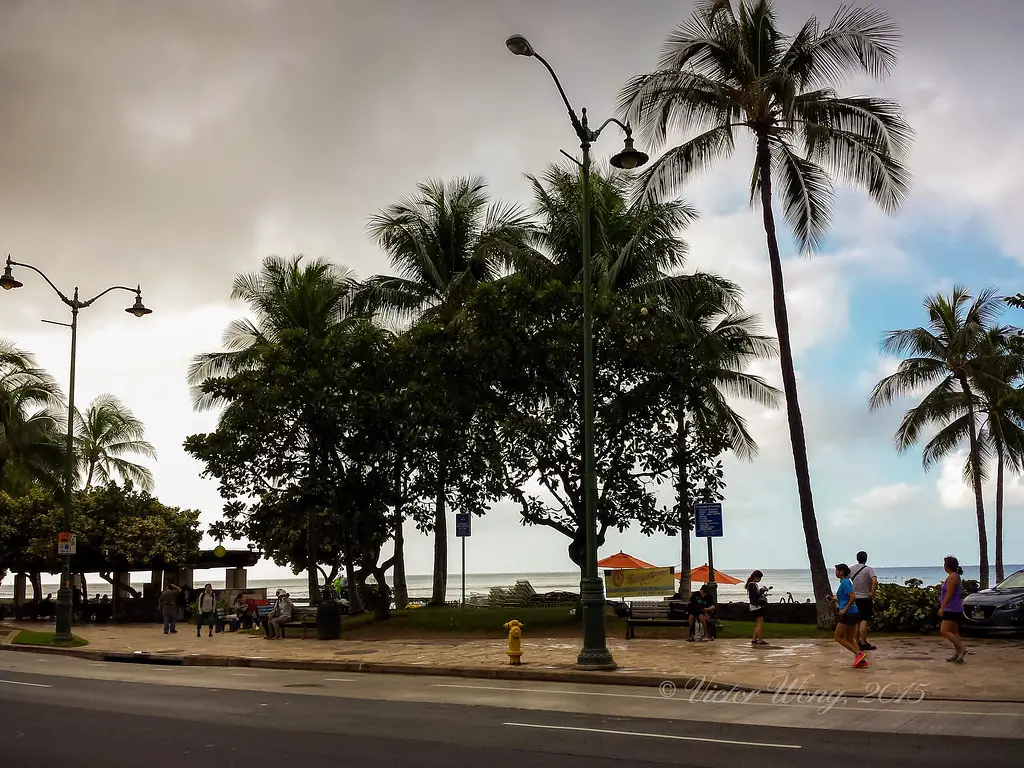 3. Walk on the Beach
Walking on the beach is a unique and calming experience. The sand is soft and warm beneath your feet, like walking on a cushion of air. The breeze is gentle on your face and the sun is shining, creating a paradise-like atmosphere. The sound of the waves crashing against the shore is calming and serene.
The contrast between the sand, the sea and the sky creates a stunning visual display that is both inviting and peaceful. The shoreline is dotted with shells, rocks and sea glass that sparkle in the sun.
The beach is a great place to relax and take time for yourself. Whether reading a book, exploring the shoreline, or enjoying the scenery, it's an experience unlike any other. So take a break from the sand and waves and enjoy the tranquility of a beach walk.
4. Have a Picnic
Having a picnic at the beach on a cloudy day can be a lot of fun if you know what to do! Here are some tips to help you make the most of the day:
Pack up a family-sized bento of snacks, along with a bag of beach toys and a blanket to snuggle up under.
Visit a local bookseller or library for a book to read or magazines to browse.
Plan for an indoor family cook-off challenge if the rain comes at lunchtime. Set up a "Top Chef" pantry in the kitchen and let the kids create their own pizza, cupcakes, brownies or sandwiches.
Cozy up next to the fireplace or in the car if you're at a remote beach. Snacks, music and phone charging are all great options while you wait for the rain to pass.
Consider going to the movies to keep the kids entertained. Popcorn and the latest summer blockbuster are always a great combination.
With a little planning, your beach picnic can still be a memorable experience, even with a cloudy day. Enjoy!
5. Go Scavenging for Seashells
The best thing to do at the beach on a cloudy day for scavenging for seashells is to explore the shoreline for hidden gems washed up by the ocean. After bad weather, especially rain or a heavy storm, the ocean churns up sand dollars, sea glass and seashells. Metal detecting is also incredibly popular and can bring up new treasures that were buried under the sand.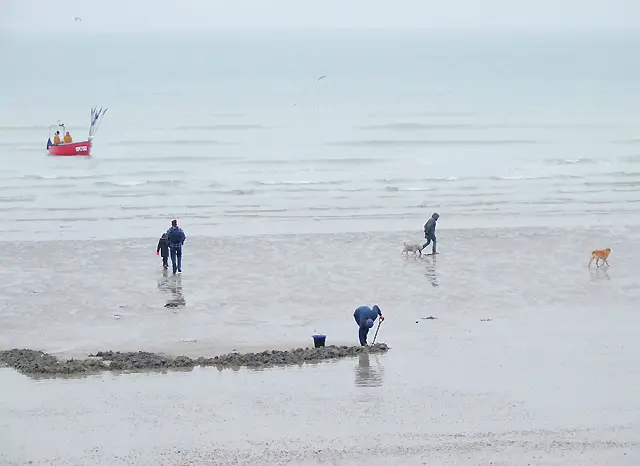 Additionally, you can make a lasting memory by creating a house decoration, such as gluing shells to a piece of driftwood or placing them in a clear jar, to commemorate your beach outing. If rain causes some downtime, why not get a head start on your souvenirs and scrapbooks?
You can also string the shells into necklaces, display them in jars or paste them on cardboard to make picture frames. Or, if you're feeling especially creative, consider hiring a photographer for family photos – a special gift and souvenir that you'll always cherish.
6. Walk the Boardwalk or Pier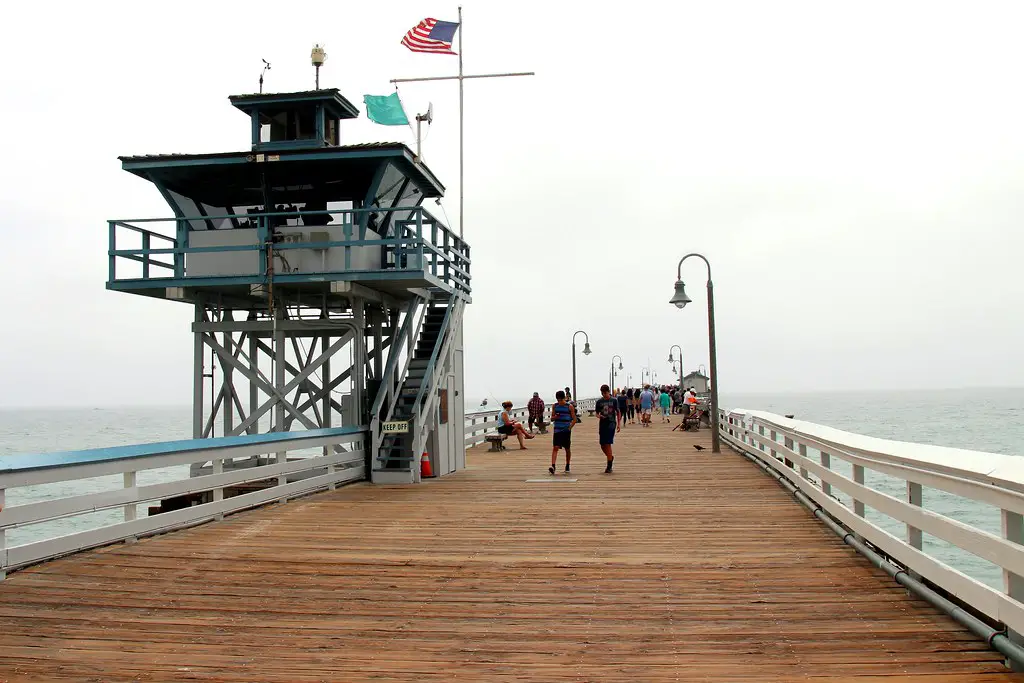 Plenty of activities keep you entertained on a cloudy day at the beach. For a start, head to the local bars and cabanas around the pool for a spot of shelter. Check out local attractions like museums, aquariums and art galleries to experience something new. For the thrill seekers, flying kites on the beach is a great activity, and for a more relaxed experience, check out the local coffee shop or ice cream parlor for some family fun. Finally, why not make use of the time by creating a lasting memory? Use the shells and sand to make a house decoration to commemorate your trip. 
7. Relax in a Spa
Rainy days at the beach don't have to be boring – there are plenty of ways to relax, from luxury spa treatments like massages and beauty services, to DIY spa days in your hotel or beach house. For those looking for something a little more lively, head over to the nearest bar with umbrellas to stay dry, or take shelter and catch up on reading with a book from the hotel or local bookseller. No matter what activity you choose, a cloudy day at the beach can still be a great way to relax and unwind.
8. Take Pictures
A cloudy day at the beach doesn't have to ruin your vacation – with a little creativity you can still make amazing memories. Hire a professional photographer to capture the perfect light and create special souvenirs. You can also have fun playing with the natural light and clouds, and take pictures of yourself and your family in silly or serious poses. Use the shells and souvenirs you've collected to make necklaces, scrapbooks and picture frames. Write postcards to family or friends, and make the most of the cloudy weather. With the right light, you can still have a memorable beach vacation.
9. Have Lunch
What are the best things to do at the beach on a cloudy day? Eating is still on the list.
Grab some food or order in – Most beaches have restaurants or you can order food to be delivered right to your room.
Take shelter in your car – If you're at a remote beach, you can wait out the rain in your car. Don't forget to bring snacks and music to keep you entertained.
Go to a coffee shop – Enjoy a warm frappe or latte at a local cafe and listen to live music.
Visit an ice cream parlor – Many ice cream parlors offer family-friendly activities such as karaoke, magic shows, or trivia challenges.
Catch up on reading – Grab your book or visit a local bookseller and get lost in the pages of a good novel.
Cook up something delicious – Take advantage of the well-stocked kitchen in a Your Friend at the Beach condo and cook up a storm. Or you can even hire a private chef.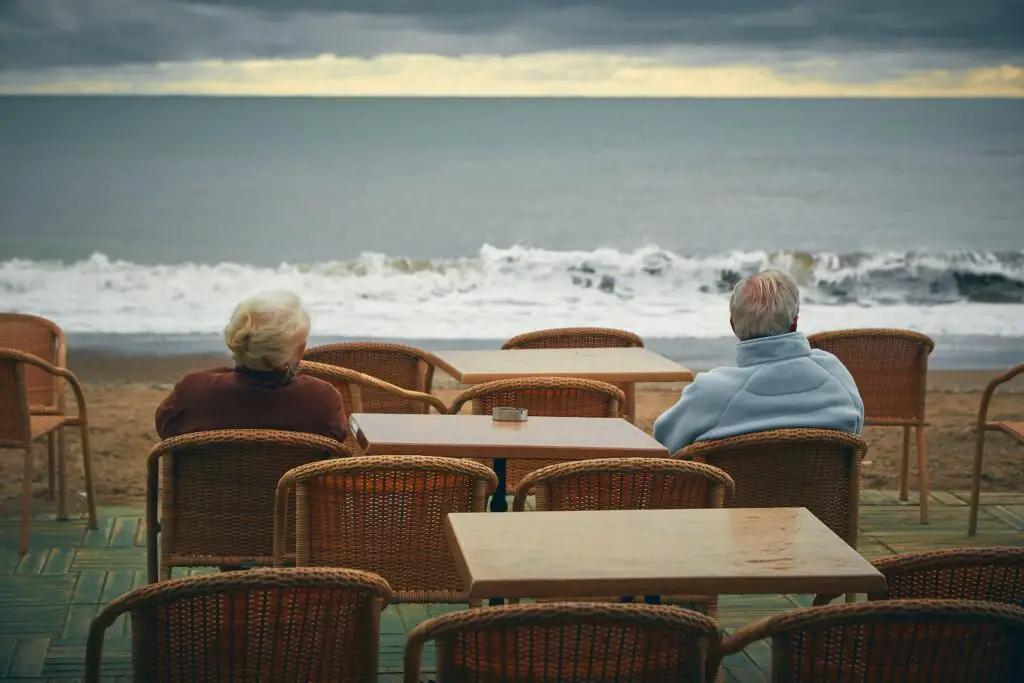 More Information About Having Fun on Cloudy Days at The Beach
Here are some different ideas and angles on how to have fun on cloudy days at the beach even if it rains or the sun never comes out.
What Type Of Fun Can Be Had On A Cloudy Day At The Beach?
The beach is a magical place, offering possibilities even on cloudy days. From stunning views to bustling beach shops, there's something for everyone. Take a beach vacation filled with laughter as you come up with creative ways to play in the sand and explore the shoreline. Experience cooler temperatures and explore rock pools, hidden coves and all the sea life around you. Put on your raincoat for an unforgettable wintry walk along the shoreline if it rains. Take an umbrella and appreciate all that nature has to offer – a cloudy day at the beach can be just as fun!
Benefits Of Visiting The Beach On Cloudy Days
Visiting the beach on cloudy days can be just as rewarding as when the sun shines! Not only can you have fun in the sand and surf, but you can also explore nature differently, and activities like surfing and kayaking can be enjoyed without the heat of the sun. Plus, beaches are less crowded when it rains, providing more space to explore and unique opportunities like tide pooling. So next time you're considering a trip to the beach, don't let the clouds stop you from having an awesome adventure!
How To Make The Most Out Of A Cloudy Day At The Beach
A cloudy day at the beach can be just as enjoyable as a sunny one. To make the most of your visit, take advantage of customer services and activities such as snorkeling and kayaking; explore free square feet with a picnic or a good book; and search for creative activities like watching wildlife and collecting shells. All while admiring the beauty of blue water glistening with raindrops — you're sure to have an amazing time regardless of the weather!
What To Wear And Pack For A Cloudy Day At The Beach
Heading to the beach on a cloudy day doesn't have to be a bummer. You can make the most of your beach safari with the right gear! Whether it's North Avenue Beach in Chicago or South Beach in Miami, here's what to wear and pack for a fun and memorable cloudy day at the beach.
– Bring essential items like sunscreen, sunglasses, towels, snacks, and water bottles
– Pack an extra layer like a hoodie or jacket for nighttime activities
– Consider bringing something light yet cozy for evening strolls at Orange Beach, Alabama to keep warm while watching the waves crash against the shoreline
Exploring The Shoreline On A Cloudy Day
At the beach, you can take a leisurely stroll along the shoreline and admire its beauty. And if you're feeling adventurous, why not try out some of the amusement park rides? There are plenty of fun activities for all ages. Plus, when it's cloudy, there's no need to worry about too much sun exposure.
If that doesn't sound like enough fun for you, then why not take advantage of being indoors? Head over to your kitchen table and get creative with a board game or craft project. Or if you're in need of some relaxation time, curl up with a good book or watch a movie.
Fishing, Swimming, And Other Activities On A Cloudy Beach Day
Fishing, swimming, and other activities on a cloudy beach day can be just as enjoyable – if not more – than a typical sunny day. With the right planning, you can ensure your beach experience is unforgettable.
Take a flight simulator ride to get a birds-eye view of your destination and then relax with a beverage and snacks on the beach. With Animal Planet's White Mountain: Alaska Adventure game, you can enjoy fun, adventure and relaxation without worrying about getting too hot or sunburned. Fishing off the pier, swimming in the waves and more, there are plenty of ways to make lasting memories that will stay with you long after your beach trip is over.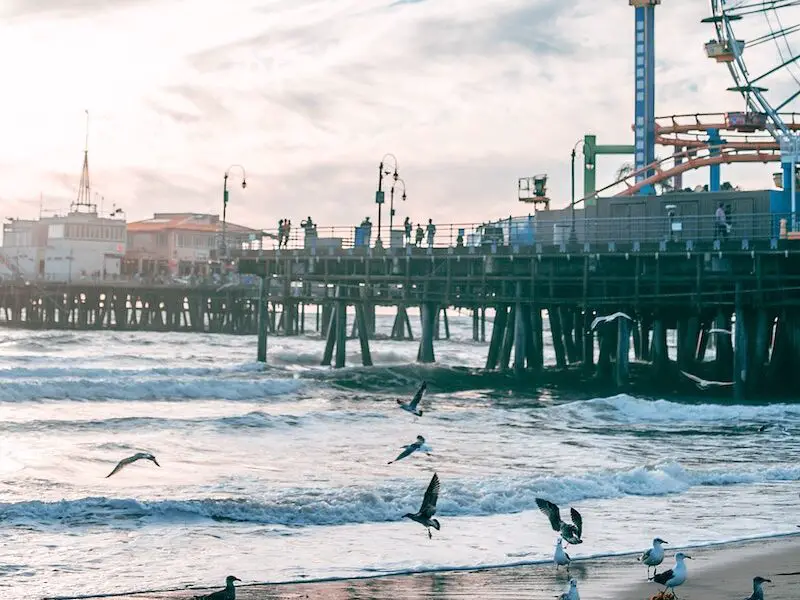 Find Out Why A Cloudy Beach Day Can Be Your Best Beach Vacation Day Ever.
Don't let a overcast beach day dampen your vacation plans! With a little bit of creativity, you can turn a dreary day into an exciting adventure. Visit an aquarium for fun and education for the whole family, or take a hike up White Mountain for stunning views. You can also find plenty of gaming consoles and other indoor activities to keep everyone entertained. No matter what type of weather is going on outside, don't let it stop you from making unforgettable memories!
Uncover The Hidden Joys Of A Cloudy Beach Day And How To Make The Most Out Of It.
A cloudy beach day doesn't have to be boring – there's still plenty of activities to enjoy! From splashing around in the waves, playing tag with friends and building sandcastles, to relaxing in warm bathtubs and dining at local restaurants, you can make the most of your beach vacation day. Plus, with fewer crowds and no need to worry about sunburns, a cloudy beach day can be just as fun as a sunny one.
Experience What It's Like To Have Fun At The Beach, Even When The Weather Is Not Cooperative.
When the weather isn't cooperative, there's still plenty of fun to be had at the beach. From interactive exhibits to a scoop of ice cream, experience what it's like to have fun at the beach, even when the clouds roll in. Thinking about what to do on a cloudy day? Approach it like this:
– On cloudy days at the beach, don't let the weather stop you from exploring and having fun
– Plenty of activities available to choose from and delicious treats to enjoy
– Make the most out of a cloudy beach day, no matter how bad (or good) it is
– Remember that adventure awaits next time you're heading to the shoreline on a cloudy day!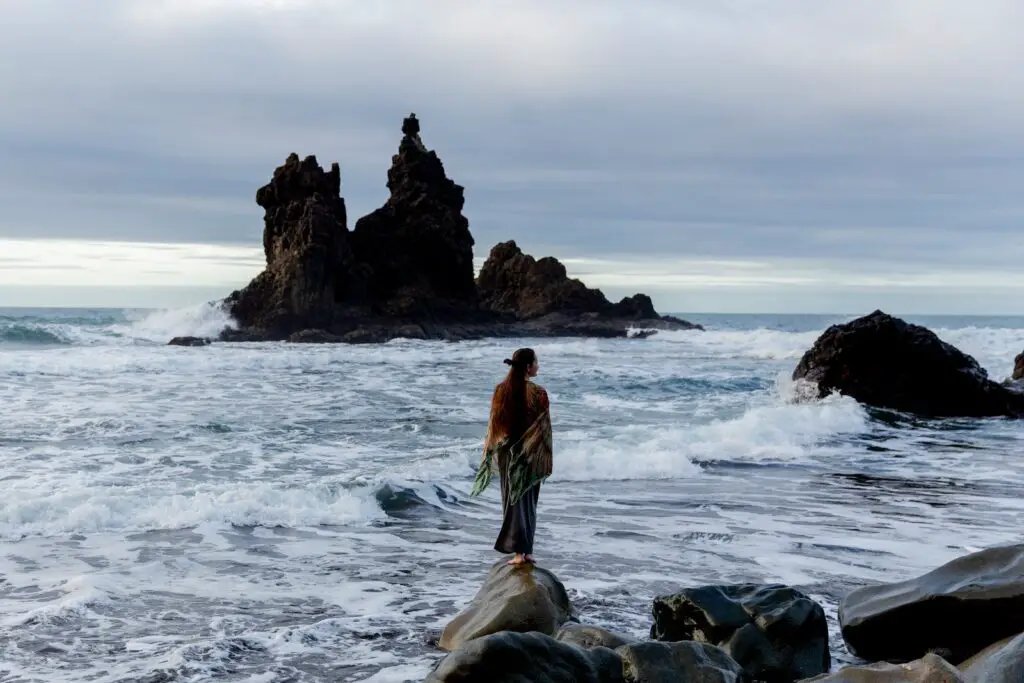 Discover Why Overcast Days Don't Have To Mean Your Beach Dreams Are Put On Hold.
It's easy to get caught up in the disappointment of a cloudy day at the beach, but that doesn't mean your beach dreams have to be put on hold! Here are some rainy day activities and things to do cloudy day:
What To Do If It Starts Raining On A Cloudy Beach Day
Don't let a rainy beach day ruin your plans! You can still have plenty of fun with the right attitude and a few tricks up your sleeve. Bring an umbrella or raincoat for staying dry, or rent a boat or kayak for an adventurous experience. If swimming sounds like a better option, grab some friends and go for a dip – remember to stay safe! With these ideas, you can make the most of a rainy beach day.
No matter what weather Mother Nature throws your way, there's no need to despair – there are still many ways to have fun at the beach.
Advantages Of A Cloudy Beach Day Over A Sunny Day
Despite the assumption that the beach isn't fun on cloudy days, there are many advantages. In Southern California, for example, the beaches tend to be much less crowded and more peaceful on overcast days. Other areas, like White Mountain National Forest in New Hampshire, have exclusive services like campfires and s'mores making that are only available on gloomy beach days. Activities like long walks along the shoreline or bird watching by the dunes can be incredibly calming and rejuvenating. Don't let overcast days keep you away from the beach – explore what lies beneath its surface and discover unexpected rewards!
Making Lasting Memories On A Cloudy Beach Day
A cloudy beach day may not be the most ideal of situations, but that doesn't mean it can't be enjoyed! Instead of focusing on swimming and tanning, why not explore the beach's hidden gems, create sandcastles, and collect shells? Not to mention, there are usually plenty of delicious restaurants nearby for a bite to eat. With a creative and open mind, a cloudy beach day can still be filled with lasting memories and plenty of fun.
Personal Thoughts and Experiences of Beach Fun When It's Cloudy
Growing up in San Diego, California and going to the beach often in the days of my youth, I've experienced many cloudy days at the beach. Sometimes it started out cloudy, and other times it became cloudy. I think in most occasions I adjusted to the cloudy and sometimes cold weather. Only a few times come to mind when I headed back home because of cloudy skies or light rain. Most of the times I tried to do some kind of activities during cloudy day.
It's the same in other beaches around the world. I've experienced beaches in Portugal, Italy, Spain and Singapore when the weather did not look spectacular during the trip to the beach. It certainly gives a great opportunity to think out of the box and do some different activities. Probably one of the most fun memories Italy in Lido di Jesolo. It started to rain and people (a lot of tourists) were going in, folding up their belongings. This older couple were just laughing as it rained, nothing seemed to phase them. The older man looked at me and said, "Wait 10 minutes and it will be hot again!" So that is what we did and indeed, after 15 minutes the hot sun was shining and all was fine. 
FAQ
What Is the Best Destination for A Cloudy Beach Day?
If you're looking for the best destination for a cloudy beach day, look no further than Pacifica, California! This beach town is in the Pacific Northwest, so you can expect plenty of overcast and rainy days. But don't let the clouds stop you from enjoying the beach – plenty of activities can be enjoyed on a cloudy beach day. From swimming in the ocean to taking a tour in a bus, you can still make the most of your cloudy beach trip. If you're feeling adventurous, you can even explore the local sand mazes at Sunset Beach. Whatever you decide to do, a cloudy beach day at Pacifica is sure to be a special and memorable experience!
Are There Any Rental Options for Activities or Equipment?
Yes, plenty of rental options exist for activities and equipment during a beach vacation. Whether you'd like to stay indoors and rent a luxurious, beachfront condo with premium amenities, or head outside for a game of laser tag or Skeeball, you'll find something that works for you and your crew. Explore the local movie theater for indoor fun or check out Netflix, HBO, and DVDs. And if you'd rather be outside, check out the local arcades, laser tag arenas, or pool cabanas. No matter the weather, you and your group can create lasting memories at the beach!
Is It Possible to Find a Massage or Spa Treatment at The Beach?
Yes, finding a massage or spa treatment at the beach is possible! While resorts and tourist destinations will have dedicated shops and resorts devoted to massage, I prefer to treat myself to a nice resort option, even though they may be a bit more expensive. 30A is home to several high-quality spas and salons, so you won't have to look far to find a great massage experience. Examples include Serenity By the Sea, located in Miramar Beach and Salamander Spa, located within The Henderson resort. Beach Ready Spa in Seaside, Florida, also offers couples massage, manicures and facials.
Are There Any Activities that Can Be Done Indoors?
Are there any activities that can be done indoors on a rainy day at the beach? Absolutely! One idea is to have a family and friends elimination Skeeball tournament in the arcade. Laser tag is another great indoor activity, and if the beach house has a fireplace, cozy up to it with a blanket and play a board game or read a book. Other indoor activities include spa day, cooking up some fun, board games, cards, puzzles, souvenirs and scrapbooks, movies, museums and art galleries, checking out the local coffee shop or ice cream parlor, an escape room, and arcades and laser tag. If you don't feel like doing any of the above, a great beach book makes a perfect rainy day companion.
What Types of Souvenirs Are Available at The Beach?
Souvenirs available at the beach can range from shells and sand to jewelry, metal detecting finds and even books. Shells and sand can be turned into house decorations such as seashell wreaths, sand jars, and driftwood art. Beach jewelry such as necklaces, anklets, and earrings can be made from shells, sea glass, and sea stars on the shore. Metal detecting can be fun to find souvenirs like coins, jewelry, and artifacts. And with all the bookstores and libraries near the beach, it's easy to find a book to read during your stay.
Are There Any Discounts or Perks Available for Beach Activities?
Are there any discounts or perks available for beach activities in the cooler months? While it's still possible to enjoy the beach during the colder months, there are many other activities to take advantage of that are free and just as fun. You can bike ride, go on wildlife walks, play Pictionary or Volleyball, have a picnic or fly a kite. If you want to get a little more out of your beach trip, try looking for discounts at local hotels or resorts that provide cabanas or poolside seating. 
Conclusion
A cloudy beach day can be just as enjoyable as a sunny one with the right preparation. I'll bring the appropriate clothing and supplies, plus plan for any rain. I'm looking forward to this unique opportunity to explore and enjoy nature in all its forms, and discover hidden gems along the shoreline. With some creative thinking and planning, I'm confident that I can make lasting memories on any beach day – no matter the weather!