What could be more charming than a cottage style beach house? A cozy, welcoming space that feels like home, even as you're enjoying a vacation by the sea. If you're lucky enough to own a cottage beach house or are thinking of buying one, there are many things to choose from when implementing a new beach decor theme. That makes me wonder, what are some key cottage beach house decorating ideas?
So, what are some cottage beach house decorating ideas? Here's a list of 13:
#1 Cottage Style Homes Often Have Wood Floors
#2 Shabby Chic Is a Common Cottage Style Accent
#3 Use Natural Materials
#4 Add Pops of Color
#5 Create a Cozy and Charming Atmosphere
#6 Cottage Style Decor Is Inspired by Nature – So Use Some Nature and Beach Items
#7 Beach Decor Is Inspired by The Ocean – So Use Seashells, Starfish, and Other Ocean Items
#8 Coastal Beach Cottage Decor Often Uses White and Blue Colors
#9 For Living Rooms, Add Some Color and Style
#10 For Living Rooms, Create a Cozy and Comfortable Space
#11 For Bedrooms, Sand, and Paint Furniture for A Beachy Look
#12 For Bedrooms Design with Coastal Colors and Accents
#13 For Kitchens, Use Natural Materials for A Rustic Look
Cottage beach houses are famous for their sense of charm and their sense of simplicity. It is what makes them so special. A cottage beach house is the epitome of relaxation. Its calming atmosphere sets it apart from any other home in the world. When you enter one of these homes, you can't help but feel calm.
Let's first back up and look at where the term and idea of "Cottage" came from. What is a cottage?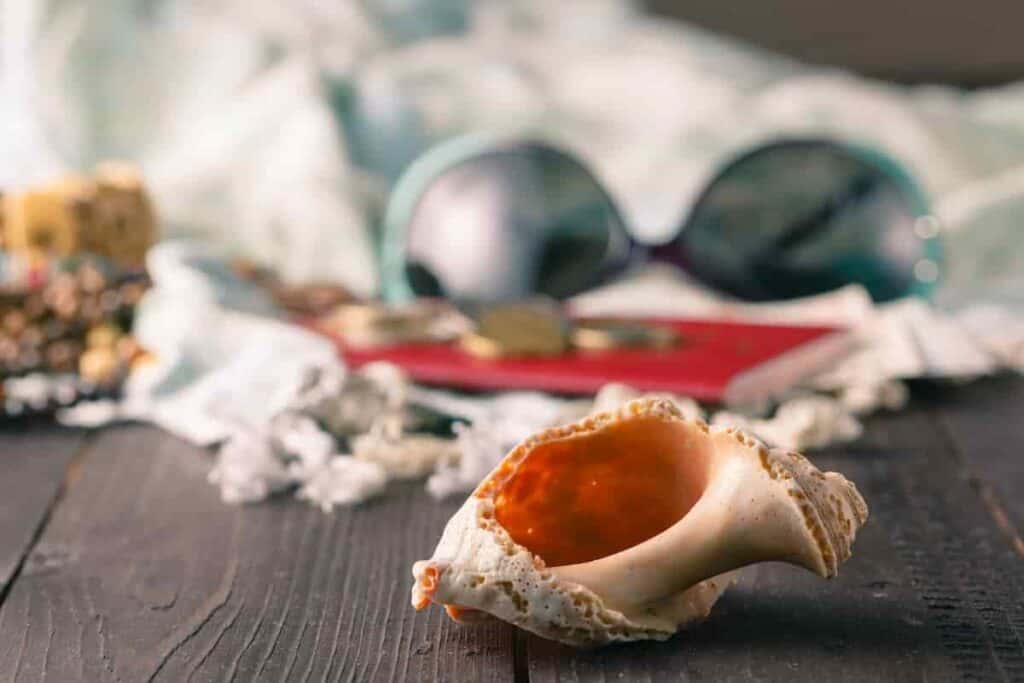 -The word "cottage" comes from the Latin word cotagium. 
-Old English cottages were the homes of cotters who lived in manors.
-These cottages had a thatched roof and stone or wood walls.
-These cottages were built in Tudor and Victorian eras.
According to the Masterclass website, "A cottage is a type of small house that can fit any number of architectural styles and house designs. The definition of a cottage varies among cultures, but a cottage tends to be a small, cozy home in the countryside—often a summer home or vacation home. Most cottage style houses are single-story, but multi-story houses can also be called cottages, depending on the context." (Source)
-Coastal decorating is usually done with coastal accents, seascapes, and beach prints that can be found online or at your local craft store.
-Coastal decor is usually made up of coastal accents and beach decor.
-Coastal furniture is popular in cottage style and beach houses.
-Coastal and beach decor are often found near the coast or ocean.
When we add the "beach or coastal" ideas to the cottage, the cottage's visual and "feeling" adjust slightly. The term "beach cottage" can refer to a cottage house and a style of decorating – typically characterized by coastal vibes and a simple, casual aesthetic.
So now, let's go forward. I'll be covering all the different ways a beach cottage can be decorated so that it gives people that relaxing beach vibe and imparts some class and chic into its look. I'll also cover what Judy and Ben, who recently purchased a beach house, choose to integrate into their beach decor and whether they consider their beach house a cottage. 
Stick around and keep on reading; you won't want to miss it.
Let's get started!
What Are Beach Cottage Style Homes
Beach cottage style homes are characteristically white with blue accents. This look can be achieved by using whitewashing as an option for painting. Whitewashed accents give a coastal vibe, with light and good effect on beach houses. Try whitewashing oak furniture to give your decorating room an updated surfer-chic look.
Beach cottage style homes are characteristically white with blue accents.
#1 Cottage Style Homes Often Have Wood Floors
Wood floors are one of the key features of cottage style homes. They give the home a warm and rustic feeling and are easy to maintain. Cottage style homes often have wood floors in different shades of brown, which go well with the white walls and ceilings.
Coastal Decor Is Popular in Cottage Style Homes
The beach cottage style is popular for its coastal elements and imperfections. Popular pieces in this look include the country-style sofa, rustic chandelier, and metal pendant lamp. The look typically includes striped sofas, natural woven rug rugs, and coffee tables. You'll likely see slipcovered chairs and sofas, lamps for coastal living, and art featuring blue oceanic glass vases in a cottage style home. A house with a beach cottage feel will include blue and white striped rugs, while one with the shabby chic look will have pastel colors. The beach cottage style includes colorfully decorated days, while the bright Florida beach cottage has light-hearted pieces in bold colors on its walls.
#2 Shabby Chic Is a Common Cottage Style Accent
Shabby chic is a popular design style that has been around since the 1950s. It gets its name from the French word "shabbi," which means "worn out." The style is often used in interior design, and it involves taking old pieces of furniture and decorating them to give them a new life.
One of the most popular features of cottage style homes is shabby chic dining. It uses white tablecloths, chairs, and other furniture to create a clean and elegant look. You can add dark wood serving trays and symmetrical prints to complete the look.
How Do You Decorate Coastal Cottage Style
The coastal cottage style refers to a large, mainly residential dwelling typically found on the coast of the United Kingdom. The style has been compared to seaside architecture with its natural materials and horizontal lines. The style uses a more traditional style of architecture that is not typically seen in modern buildings.
How Do Judy and Ben Decide To Decorate their New Beach House?
Let's look at Judy and Ben, a couple who recently bought a beach house and have decided to decorate it. For Judy and Ben, decorating their new house will be fun and challenging. On the one hand, they want it to be a cozy place where they can enjoy each others' company and relax. However, they also want to use part of their beach house as an office. They hope to have some of their friends over for dinner parties and will want to furnish their house in a way that makes it fun for guests to mingle and socialize.
Judy is more traditional, while Ben is more modern and chic. They have different tastes in house decor. Judy will want a cozy and homey style, while Ben wants a chic and modern house.
They have different tastes in home decor style, so Judy and Ben will want to compromise a bit and agree on a style they both like. They'll also think about how they'll use the space to help them figure out what furniture they need and where to put it. For example, Judy will want to be able to see the ocean from her bedroom, and Ben will need a home office. They may decide to paint the beach house a warm, neutral color and add a few pops of color with pillows and rugs.
They choose a modern chic style for the living room and kitchen since they both love to entertain and plan to have guests over often for dinner or game night. The other rooms will be decorated with warm colors like beige and coral and cozy furniture for family use. For the office, it will be a modern style for the small corner where Ben has his office.
#3 Use Natural Materials
One of the easiest ways to get that coastal cottage look is to use natural materials. Driftwood can be used as wall art/furniture, and it's easy to find at most home improvement stores. Beadboard can also be found at most home improvement stores and is easy to work with. There are many ways to decorate beadboard, including a coral replica and various decorative objects in blue and white. Throw pillows make a coastal cottage style home inviting, and a collage of shells, pale blues, and beiges creates that summer vacation feeling in an entryway.
#4 Add Pops of Color
To give your coastal cottage style a pop of color, try adding an accent color to the kitchen. A popular choice is a turquoise, which goes well with the natural wood tones in the space. You can also paint the walls gold, which will create a warm and inviting atmosphere. Add small elements like vases, shells, and starfish display plates and towels to tie in different coastal themes.
A whitewash is more see-through than a paint job, so it will let some natural wood accents show through. Choose white as your main color palette to keep things neutral. However, if you want to add some personality to your home, go for light and bright colors of different shades of blue or green.
The coastal cottage style often incorporates different styles, such as coastal, Danish modern, and Scandinavian design. So feel free to get creative when decorating your home!
#5 Create a Cozy and Charming Atmosphere
One of the best things about the coastal cottage style is that it's easy to create a cozy and charming atmosphere.
All you need are some bright colors and white furniture. The shutter blends in perfectly with the rest of the decor, adding visual interest without being too overbearing.
The bright green and blue on the ottoman is the correct amount of bright color for this room.
The original parquet floors, dark brown stained ceilings, and open floor plan appeal to the homeowners.
Splashes of blue on the stark white sofas turn the room into an inviting environment with a touch of whimsy.
The goal of the coastal cottage style is to create a tranquil environment that's still elegant. So while you want to add some personality, you don't want it to be too overwhelming or busy.
Coastal Cottage style creates a feeling of tranquility and serenity, with classical elements like sand and stone. You can easily achieve this look in your home using these simple tips!
What Is Cottage Style Decor
Cottage style decor refers to the style of decorating seen in a cottage. It is typically characterized by a mix of country, rustic, and modern elements. In this style, furniture pieces are typically arranged in a mix of seating and floor-level arrangements.
#6 Cottage Style Decor Is Inspired by Nature – So Use Some Nature and Beach Items
One of the reasons cottage style decor is so popular is that it's inspired by nature. Natural materials like wood, stone, and metal give a room a rustic feel. And because the cottage style celebrates simplicity and functionality, it's easy to achieve this look in your home.
The mantel is the focal point of a room, so adding nautical and beach house style decor adds to the coastal feel. You can add a shelf or use old mantels to inspire ideas for home decorating. These nautical mantel ideas are easy to DIY.
These coastal decorating ideas can be done with patience and improvisation skills. The cottage style decor may include pallet wood, layered frames, and tree branch. Fifteen examples of summer mantel decor are included in the passage.
Cottage Style Decor Often Has a Beachy Feel
Sea glass is a great way to add color to a room.
Sea glass can be used as small accents, and sea glass balls give the room some more coastal vibe.
Statement pieces are better than many small knick-knacks because they stand out much more than small items in an already crowded space.
Adding shiplap makes your walls look more rustic, while adding wicker furniture gives you farmhouse charm in an otherwise modern-looking room.
Beach cottage decor is minimalist and often has some farmhouse elements – like white furniture, light sand-colored rugs, and neutral tones to create a bright look for dark wood floors.
Cottage Style Items Can Give Your Home a Charming Look
One of the great things about cottage style decor is that it can be adapted to any home. Whether your house is large or small, you can add some cottage style accents to make it feel more inviting.
The term "cottage style" describes a decor style that is low-maintenance and coastal. You don't have to worry about constantly updating your décor to match the latest trends. Cottage style items are often eclectic and rustic, so they will never go out of fashion.
Another advantage of using cottage style accents in your home is that they are very forgiving. If you make a mistake while styling your home, the imperfections will only add to the charm!
Sea creatures such as succulents and orchids are popular flowers in cottage gardens. You can mimic an underwater look with plants in your backyard by adding succulents to the mix. These hardy plants can survive in most climates, making them perfect for outdoor gardens.
To give your backyard the beach club feel, add some coastal plants and flowers to bring the porch ambiance indoors! The kitchen was designed to be functional, not a showpiece; however, it has an elegant cottage style design with an eye for functionality and charm.
What Is the Difference Between Beach and Coastal Decor
A beach is a stretch of land where the sea meets the land, whereas a coastline is a line running along the edge of an inland body of water. Coastal decor can also be any decorative object placed on the beach.
Beach decor typically primarily comprises seashells, sand, and other beach-related items. Coastal decor includes items such as driftwood, sea glass, and shells.
There are several differences between beach and coastal decor. The first and most obvious is that beaches are located near the sea while coastal homes can be found inside any city or town. Coastal decorating ideas are easy to come by this summer, so you don't have to limit yourself to seaside themes.
Another key difference is that beaches evoke a more relaxed feeling with natural elements such as sand and shells, while coastal homes often use nautical accents such as anchors and ropes. Finally, beach decor tends to be more casual and inexpensive than coastal decor, which can be elegant and expensive.
So whether you're looking for new ideas for your home or cottage or just want to add a touch of summer relaxation to your space, the coastal decor is a perfect choice!
#7 Beach Decor Is Inspired by The Ocean – So Use Seashells, Starfish, and Other Ocean Items
When most people think of beach decor, they think of items inspired by the ocean. It can include things like shells, coral, and even fish netting. You can find many coastal decor items at home improvement stores or online.
One popular item for beach decor is the mantel. The mantel is usually the room's focal point, so it's important to choose something that will make a statement. If you want to make your house looks coastal, key in on coastal decor items like nautical and beach style.
Decorating a mantel can set the tone for any room in your home or office. You can go with a bright and colorful theme, or you could keep it more subtle with light colors and textures. 
Pallet wood is a popular material for summer mantels because it gives you that rustic beach feels. Another option is to use layered frames instead of one big frame. It is a popular style for summer mantels because it's easy to create and adds a lot of visual interest. There are many designs for summer mantels, from pallets to trees to frames and more!
#8 Coastal Beach Cottage Decor Often Uses White and Blue Colors
Regarding beach cottage decor, white and blue are the colors of choice. It is likely because these shades evoke feelings of sand and sea. In addition, these colors can be easily accessorized with natural elements like shells and driftwood.
Another defining feature of beach cottage decor is its DIY nature. The homeowners create many pieces in a beach house, often from repurposed materials. For example, slipcovers are a great way to update old furniture and create a rustic accent wall.
Greenery, sea glass vases and rope add subtle touches to the space to make it feel new and natural. And finally, one of the most important features of any beach house is its connection to nature. So make sure you include plenty of plants in your design!
What Is Coastal Cottage Style
Coastal Cottage Style is a style of architecture that emerged in the late 1800s and early 1900s. The style was based on cottage designs, popular in coastal areas because they offered protection from harsh weather conditions. The style is characterized by an elevated sleeping porch in the front of the building and a low, wide floor plan with plenty of windows.
How Can You Achieve a Coastal Cottage Style in Your Home?
One way to achieve the coastal style is by adding natural textures like bark, twigs, and branches. It can be done with painted furniture and decor items. Adding rustic elements like a rustic table, a rustic rug, and brick wall accents can also achieve the coastal style.
A coastal cottage style entrance includes a light console table, upholstered ottoman, woven mirror, and white lamp.
The walls are made of shiplap wood, and the rug is made of natural fiber.
To achieve a coastal cottage style in your home, you can:
– Use light colors such as whites and beiges to give the space a bright and airy feel.
– Add natural elements such as wicker baskets, driftwood sculptures, or seashells to create a beachy vibe.
– Hang mirrors to reflect light and make the space look larger.
– Upholster furniture in blue or white fabric for a nautical touch.
How Do You Decorate with A Beachy Theme
Add Beach Accents
If you want to add a touch of the beach to your home, there are several things you can do. Whitewashing creates a natural look that is more see-through than painting. Whitewashed accents also have the light and good effect of a beach house.
This bedroom's white and light turquoise color scheme gives it a beachy feel. The small elements of the kitchen, including the sea glass vases on a window sill and display plate, add warmth to an otherwise cold space. The gold tone in the walls adds a bright spot to this coastal decor.
If you're looking for something more permanent, consider adding seashells or starfish to your décor. You can find these items at most craft stores or online retailers.
A beachy theme includes the colors of the ocean, sand, and water. To decorate with a beachy theme, you will need to use shades of blue and green and some neutral colors. You will also need to use a lot of textures to achieve an ocean-like feel.
A beachy theme would include the colors of the ocean, sand, and water. To decorate with a beachy theme, you will need to use shades of blue and green and some neutral colors. You will also need to use a lot of textures to achieve an ocean-like feel.
A beachy theme includes the colors of the ocean, sand, and water. To decorate with a beachy theme, you will need to use shades of blue and green and some neutral colors. You will also need to use a lot of textures to achieve an ocean.
How Do I Decorate a Small Cottage Living Room
Decorating a small living room can be challenging, particularly because of the limited space. When decorating a small living room, you should ensure everything is in proportion and doesn't take up too much space.
To decorate a small living room, you need to understand the size and scale of your space. This type of room will typically have furniture that comfortably fits around the area without taking up all the space. You will also want to ensure that you have enough windows and light fixtures to use a lot of natural lighting in your home.
#9 For Living Rooms, Add Some Color and Style
Adding some color and style is important when decorating a small cottage living room. It can be done using bright hues like white and turquoise, with gold accents, as seen in this cottage. You can also use whitewashing to add a translucent layer of color to an item. For example, whitewashing a piece of furniture is easy and will create the look of an updated coastal vibe. Driftwood, natural wood tones, white accents, and monochromatic rooms are common features in this type of living room.
In addition to adding color through accessories or paint, you can also use furniture to help you add visual interest to the room. A sofa or wall art are great examples to help make your living room feel more finished. Lastly, don't forget that small living rooms should be decorated with a mix of colors and patterns – they don't have to be limited just because the space is smaller!
#10 For Living Rooms, Create a Cozy and Comfortable Space
When decorating a small cottage living room, it is important to use bright colors and accents to make the space feel cozy and comfortable. Some great options include:
Bright green or blue accent colors
Sandy or pebble accents, such as on a side table
Warm materials like wood, stone, and tile
Ideas for Decorating Cottage Bedrooms
Ideas for decorating cottage bedrooms include ceiling beams, whitewashed walls, and windowsills that are perfect for displaying items like dried flowers or shells.
Ideas for Decorating Cottage Bedrooms. Well, there are lots of ideas to decorate a cottage bedroom, but I will tell you some of the best and most popular ones which I believe will help you decorate your bedroom.
1. Use natural materials like wood, stone, and ceramic. Natural materials are good-looking and provide a soothing effect on the person who sleeps in that room.
2. Use colors that go well with the walls and flooring material of your cottage bedroom.
3. Add a personal touch to your bedroom by adding something
#11 For Bedrooms, Sand, and Paint Furniture for A Beachy Look
One way to add a beach-themed touch to your bedroom is by painting or sanding furniture pieces in light colors such as white, khaki, or beige. These colors are perfect for evoking the feeling of sand and sun. You can also use slipcovers on furniture pieces in these colors to change the look for different seasons. In winter, you can switch to heavier fabric covers that keep you warm.
Blue and white are the most common colors in the coastal decor, so it's easy to find accessories and accents that match this scheme. Blue is often seen as a happy color, which can brighten up an otherwise neutral palette. If your cottage bedroom has dark hardwood floors, consider adding white cabinets as they'll complement the flooring while adding some contrast.
Small touches like these will complete the overall decorating scheme throughout the cottage bedroom.
#12 For Bedrooms Design with Coastal Colors and Accents
When decorating a cottage bedroom, it is important to use colors and accents that evoke the feeling of being by the sea. Many people think of blues and greens when they imagine coastal decor, but there are many other possibilities. These coastal mantels are all quite different from one another. There is nothing difficult about these projects, and anyone can do them with just a bit of patience and improvisation skills.
These ideas are for a summer cottage bedroom. The pallet wood is beautifully arranged on the mantel with layering and framing to create an airy, inviting space.
Get Inspired by The Ocean Views
If you're looking for ideas on how to decorate your cottage bedroom, why not take some inspiration from the ocean views right outside your window? Neutral colors with sea-inspired decor can create a cozy, beachy haven in this home. Don't forget to get early morning starfish and seashells!
Neutral shabby chic hues work well in cottage bedroom spaces. Driftwood is a great addition to cottage bedroom spaces – it brings the outdoors inside and helps to create that cozy feeling. The furniture arrangement makes the space feel more elegant, while the entire space can be decorated with artwork, making for a unique and artistic look.
Ideas for Decorating the Cottage Kitchen
There are many ways to decorate a cottage kitchen, but some of the most important things to consider are the layout of the space and what you need from your kitchen in terms of functionality. Remember that some of these ideas can be combined with others, but they are categorized because they require different skill sets.
A cottage kitchen is a small space with limited storage and usually natural light. It is typically found in cottages and cabins but sometimes can also be found in apartments or homes with a cabin-like feel.
#13 For Kitchens, Use Natural Materials for A Rustic Look
Using natural materials is one way to create a rustic look in your cottage kitchen. For example, consider using beadboard made from natural wood rather than artificial materials like plastic or fiberboard. Beadboard slats can be painted to match any color, so you have a lot of flexibility in terms of design.
Beadboard is also a great way of adding warmth and depth to a coastal style cottage kitchen. A small cottage benefits from an open floor plan, with beadboard adding height to the space without overcrowding.
Mixing furniture styles and materials creates a casual, beachy feel that will make you feel right at home while cooking up your latest masterpiece. Rustic, cottage, or contemporary styles are popular choices for low-cost decorating that can transform your kitchen space on a budget.
How to Decorate a Cottage Beach House on A Budget
While getting carried away with all the amazing decorating possibilities is easy, staying mindful of your budget is also important. Here are a few tips for creating a stylish and affordable cottage beach house:
– Stick to a cool but not overwhelming color palette. A mix of blues, greens, and neutrals will help achieve a relaxing coastal vibe without breaking the bank.
– Use natural materials whenever possible. Beach houses embrace the outdoors, so use driftwood, sea glass, and other natural elements wherever possible.
– Consider using nautical-inspired decor items instead of more traditional beachy accents. It is a great way to add some personality without spending too much money.
– Shop around for deals on furniture and accessories. Many online retailers and brick-and-mortar stores offer great deals on coastal decor items.
Parting Shot    
So, there you have some ideas for decorating a cottage beach house. As a final parting shot, I want to leave you with this last thought. The key to creating a cottage look in your home is to keep it light and airy. It means using lots of white, natural materials, such as wood, stone, and glass. Avoid dark colors and heavy textures, which tend to overwhelm smaller rooms. Instead, use lighter tones, such as cream, gray, and pale blue. Keep furniture minimal, and add driftwood, seashells, and coral as accessories. Enjoy transforming your beach house!