India has some stunning beaches, from the turquoise waters of Kerala to the pristine white sands of Goa. Many tourists travel yearly to Goa because of its beautiful beaches and exciting landscape. Some are known for their calm waters, while others provide surfing or snorkeling opportunities. It makes me wonder, with so many beaches in Goa, what are the most popular beaches on the Goa coastline?
So, what are the most popular beaches in Goa? The most popular beaches in Goa are Anjuna Beach, Calangute Beach, Arambol Beach, Colva Beach, Baga Beach, Mandrem Beach, Vagator Beach, Chapora Beach, and Agonda Beach. 
Goa has more than 20 beautiful beaches. Some of them are famous worldwide, while others are still relatively unknown.
There are several reasons why Goa is such a popular travel and tourist destination. It offers great weather throughout the year. It also has a rich history and culture, and visitors can enjoy various festivals and celebrations.
It's a fact that Goa is known for its beautiful beaches, but did you know that there are more than 100 other amazing things to do in this state? From visiting ancient temples to taking a safari tour, there's so much to explore in Goa!
Indeed, there are many other things to offer besides its beautiful beaches. For instance, you can visit the famous Basilica of Bom Jesus de Goa, a church dating back to 1560. And there are many historic sites in the state, including Panjim Fort, which dates back to 1503.
Another reason Goa is a popular holiday spot is its affordable prices. Many hotels offer discounts during peak season, and tourists can save a bundle.
So if you have never been to Goa, we hope this list of the Best Beaches in Goa will make your next trip here even better.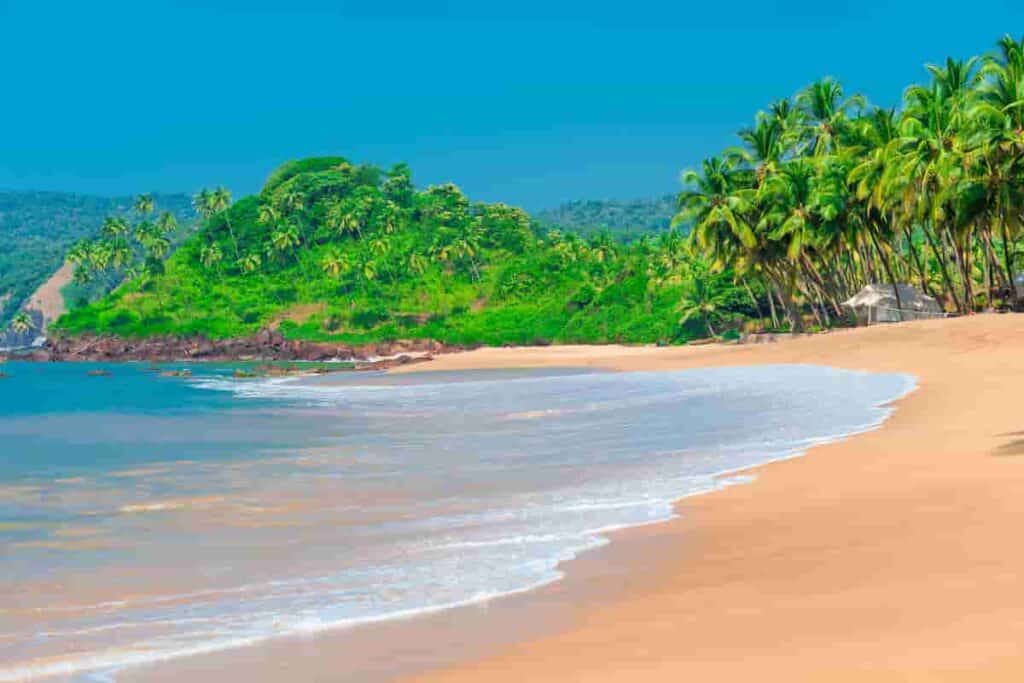 What to Expect at The Beach in Goa?
Goa is a state in India. It lies on the west coast of India and is known for its amazing beaches and beautiful scenery. It's a popular tourist destination, so expect many tourists during the high season. However, even though Goa attracts thousands of visitors yearly, it still offers plenty of space and privacy.
Goa is known for its beautiful beaches, nightlife, and delicious food. The city has been attracting tourists worldwide since the 1960s when hippies started moving into the area. Today, Goa attracts about 15 million visitors annually, and the state has been named one of India's top 10 places to retire.
Tourists expect the beaches of Goa will be very different from the others. There are several types of beaches in Goa. Many of these beaches are lined with hotels, restaurants, and bars. Others are more secluded. You can find quiet beaches where you can enjoy nature without being disturbed by other visitors.
Fun Fact: It is said that you will never be alone on Goa's beaches. There are always people around, whether they're locals or foreigners. So making new friends is easy, especially when you go out of your way to meet someone.
The weather in this area is hot and humid all year round. There are two seasons: Summer and Winter. Summer lasts from April to October, and Winter begins in November and ends in March. And the average temperature during the day is about 30 degrees Celsius (86 degrees Fahrenheit). At night it can drop below 20 degrees Celsius (68 degrees Fahrenheit). Rainfall occurs mainly between June and September.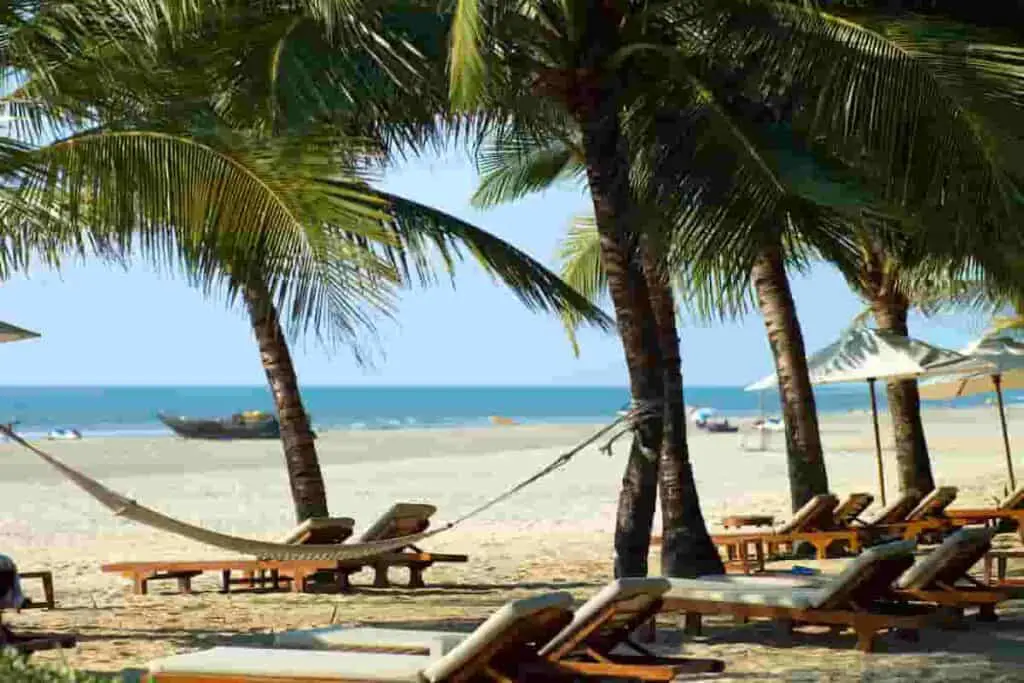 What Is the Best Beach of Goa?
The Best Part of Goa Is the Beach! Many Beautiful Beaches Provide Great Opportunities for Swimming, Surfing, Fishing, and Other Water Activities. Some of The Main Beaches of Goa Are:
Anjuna Beach is the most famous beach in Goa and has been voted by TripAdvisor users as one of the world's best beaches. Located just north of Panaji, Anjuna is often referred to as 'Anjuna Beach' or 'Beach No.1'.
Calangute Beach:
Calangute Beach is one of the best-known beaches in Goa. It's located about 20 minutes drive north of Panjim city. This beach is famous for its calm waters and cleanliness.
Baga Beach:
Baga Beach is another beautiful beach in Goa. Located approximately 30 km south of Panaji, the capital city of Goa, Baga Beach is well-known for its party scene. Tourists usually visit this place between November and March when temperatures are pleasant. During the peak season, accommodation prices increase significantly.
Mandrem Beach:
Mandrem Beach is yet another gorgeous beach in Goa. Situated around 25 km west of Panaji, Mandrem Beach is often called 'the second Anjuna' because it has something called the Blue Hole, similar to the Blue Lagoon in Anjuna. Locals believe that swimming in the blue hole provides them with good luck.
Arambol Beach:
A small village near Anjar, Arambol Beach is one of Goa's few black sand beaches. People come here to enjoy various water sports and snorkeling. It's a great place to relax if you want to avoid the crowds and noise of other beaches in Goa.
Colva Beach:
Another beautiful beach in South Goa is Colva Beach. One of the oldest cities in Goa, Colva, was once an important Portuguese trading post. Today, there are many old churches, convents, and buildings from Portugal's colonial-era all over the city.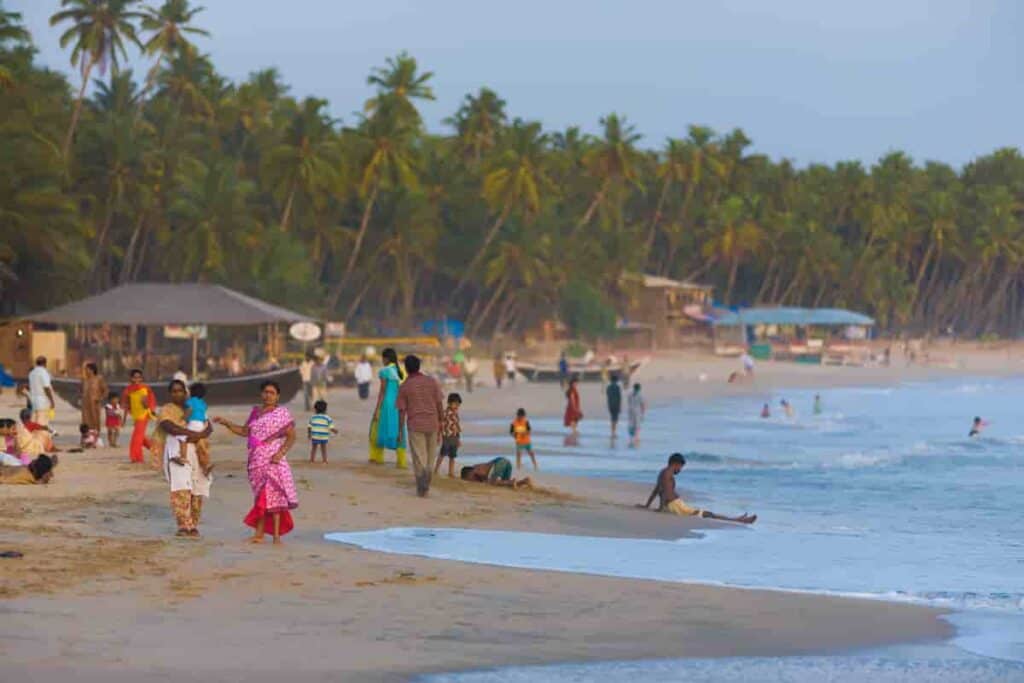 What Kind of Beach Activities Can You Do on Goa Beaches?
The best thing about Goa Beach is that you can do many beach activities while enjoying some delicious food at the restaurants along the beaches.
It's also a great place for families since they offer plenty of family activities such as water sports and shoreline activities that they include:
Final Thoughts
The beaches in Goa are some of the most popular in India. They offer everything from calm waters to surfable waves if you want to get your adrenaline pumping. There is a beach for everyone, whether you love water sports or just relaxing and enjoying the sun. Whether you're looking for an adventure-filled day out with friends or family, or just a quiet spot to enjoy nature, there's something on Goa beaches that will suit your needs.