If you are a parent or a teacher, then you know how important it is to instill a love of learning in your children. There are so many fun things for kids to do that teach them about the world, keeping them occupied and out of trouble. There are so many fun things for kids to do at the beach! It makes me wonder, what are the best educational beach activities?
Playing on the beach is a fantastic way of having fun learning new things simultaneously! The following educational activities can help you enjoy learning about local wildlife, geology, and history. 
Playing on the beach is a fantastic way of having fun learning new things simultaneously! The following educational activities can help you enjoy learning about local wildlife, geology, and history.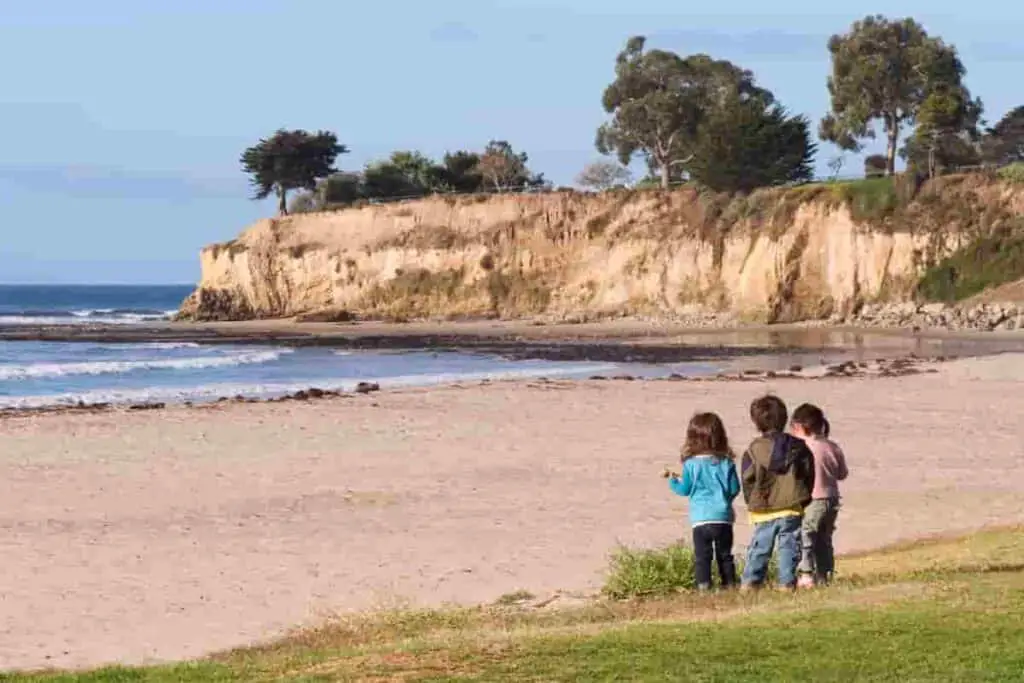 There are many things to consider when preparing for an educational trip to the beach. Ocean tides, marine life, and tidepools are just a few things one can learn. We'll cover this and a lot more. We'll also look at the best beach learning activities for kids and adults when learning about the ocean. Keep on reading! You won't want to miss it!
What Can Children Learn About the Beach
Children can learn many things about the beach, its ecosystem, and its geological features. They can learn about sea life and their habits and environmental issues. They may also learn how different beaches are in terms of climate, terrain, and geological features found.
Through their senses, kids learn fast. They can see how beautiful it is, feel the sand and hear the waves crashing to shore. They can also explore by participating in activities like building a sandcastle, catching crabs, and watching the tide roll in.
Learning About the Ocean
One great way to learn about the ocean is by studying its tides. Tides are caused by the gravitational pull of the moon and sun on the water, and they can be fascinating to watch. You can learn more about them by talking to someone who knows them, reading up on them online, or even visiting a tidal museum!
Additionally, if you visit a tidepool like the tidepools in La Jolla, California, you can see the ocean creatures. I wrote an article about San Diego here: Beach Activities in San Diego – Exciting Sports, Activities, Beach Vibe
The best way to learn about the ocean is through observation. You can use your eyes and ears to detect what's happening in the water around you to know if a shark might be nearby. You can also watch the marine animals, learn about their movement patterns and be mindful of what's happening in your environment.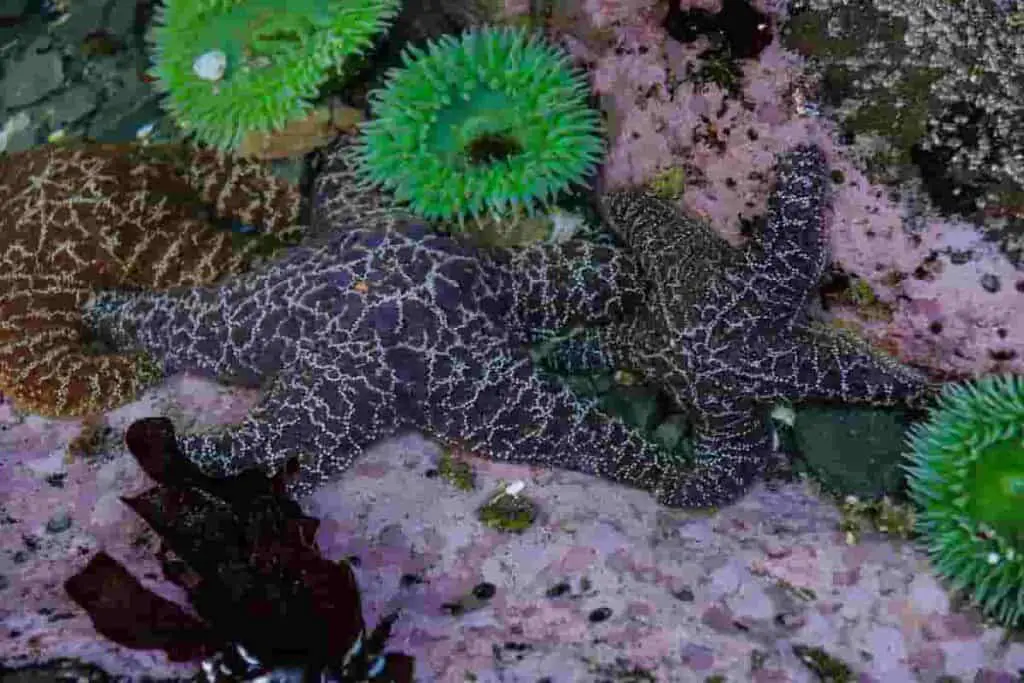 Learning About Wildlife
There are various ways to learn about the ocean's abundant wildlife while on the beach at a beach outing. You can speak with a local expert, watch an educational documentary or check out one of the many aquariums in the area.
The best way to learn about ocean wildlife is by visiting local public beaches. You can discover more species of fish, crabs and hermit crabs, and shellfish in one day than you could ever hope to see on an expedition. 
You might also discover new animals and plants that can help you create your marine environment sanctuary to protect the ocean from pollution or use them as inspiration for a story.
How Can the Beach Be Educational
The beach provides a wealth of learning opportunities. Kids can get in some art lessons and talk about symmetry and chemistry while making sandcastles or sculptures. They can also learn about the ocean and its inhabitants by collecting shells. There are plenty of activities for toddlers to enjoy on the beach, including building sandcastles, making sand sculptures, and collecting shells.
How Do You Build a Beach Vacation Education
A beach vacation education is a way to educate people about what they can do while on their next trip. In building an education, you must guide them through planning their trip, like where to stay, what activities they can do, and how long it will take.
Some tips on how to build a beach vacation education are to:
– Start by doing your research. Know what you're looking for before you go.
– Make a list of your must-haves and stick to it.
– Stay within your budget.
– Don't be afraid to ask for help.
Kids can learn while they are on vacation by exploring new places. Education can be fun when you are on vacation, even on rainy days!
I wrote an article about what to do at the beach on rainy days. Check it out here! Rainy Day Beach Activities: Rainy Day Ideas For The Beach
Beach Tours and Beach Exhibits and Ocean Aquariums
Beach Tours – Beach tours often give you a chance to see different parts of the beach area in the city. It can also include amusement parks, water parks, and shopping areas. It will widen your knowledge about the coastal area you are exploring.
Beach Exhibits – Exhibits like coastal museum exhibits are great learning opportunities. They mix a bit of history with scientific knowledge about the topic. In my hometown of San Diego, I was used to seeing museum exhibits about the California coastline.
Ocean Aquariums – If you visit a place with an aquarium, this is one of the most educational places you can go to. They normally show fish and wildlife local to the area and give the visitor a wide view of the sea life there.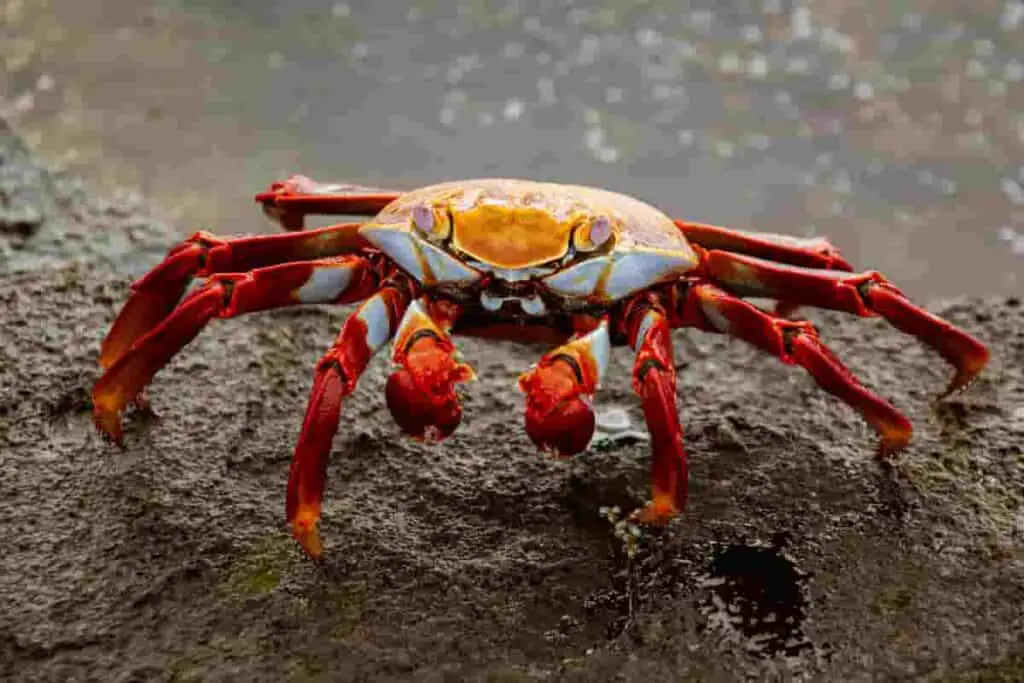 What Learning Activities Can Be Undertaken in A Beach
Some fun learning activities that can be done in a beach setting include learning about the tides, waves, and currents; identifying different types of shells and sand dollars; learning about the different types of coral and fish; and learning about the different types of seagrasses and algae.
What Can You Learn About a Tidepool?
A tidepool in the area of sand and water forms a low-tide zone where small waves break. Tidepools are small, rocky pools that form along the shoreline when the tide goes out. Tidepools are a good spot to see small fish, crabs, and sea urchins.
You might find at the tide pool you can learn about it by looking for the following:
– Seashells
– Seagrasses
– Rockpools
Some of the things you can learn about a tidepool are:
– What lives in a tidepool
– What a tidepool is
– What lives in a tidepool
– What a tidepool is used for
What Can You Learn About Ocean Life?
The beach is an excellent place to learn about life in our oceans and its importance for us all. Kids can search through a tide pool, getting closer than ever to the ocean's creatures while learning about environmental protection and conservation.
The history of ocean exploration is full of discoveries that have shaped our understanding of marine biology today. It's important to instill respect for the ocean and its beach ecosystems in our children.
Final Thoughts      
Educational beach activities abound. What better place to learn about the sea, sand, and surf than the beach? Beach exhibits and aquariums abound in cities and beach towns. You can learn about seashells, tides, water movement, marine life, etc.
This article covered a wide range of ideas for educational beach activities, including taking beach tours, visiting beach exhibits and aquariums, and things like a tidepool that enables learning right on the beach. I hope it inspires you and gives you some ideas to share with your kids. There is so much to learn about coastal habitats and beaches!