Fashion is very important to a lot of people. When I'm at the beach, I like to wear things that look casual but aren't too sloppy. Dressing for the beach isn't just about looking good, though. It's a lot to do with what you will be doing while there and the weather. It makes me wonder, how should you dress for the beach?
So, how to dress for the beach? In general, after considering the weather, it all depends on what you'll be doing! If you're going swimming, you'll want to wear a swimsuit, and when you are playing volleyball, you'll want to wear shorts and a tank top. If you're meeting friends and socializing, you'll want to wear something comfortable and stylish.  
When deciding what to wear for different events, it's important to identify the occasion and decide what type of outfit you want. For example, if you're going to the beach for a day of sunbathing, you'll want to dress to allow you to relax and enjoy yourself. It might mean wearing a bikini or swimsuit and something like a coverup or sarong.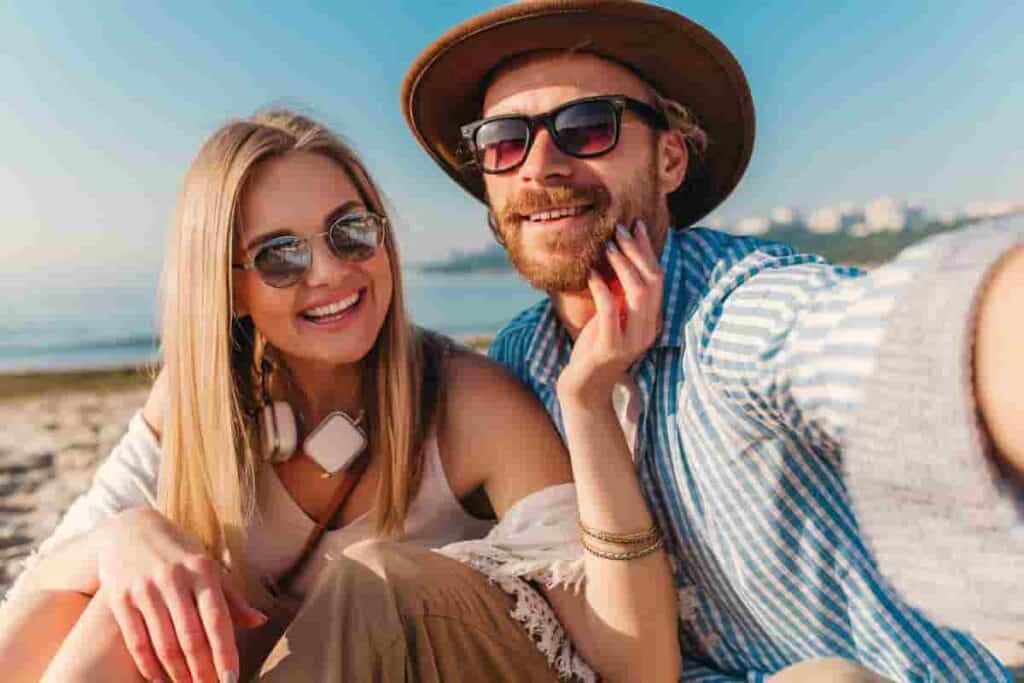 On the other hand, you'll need to dress up more if you're going to the beach for a more formal event – like a wedding or a social dinner party. A maxi dress or skirt paired with wedges is perfect for these types of occasions, as is a blouse with nice slacks. Remember to accessorize appropriately; jewelry and sunglasses are always good choices. And don't forget to bring along a hat or sunhat to protect your skin from the sun!
 I'll cover these topics and look at some example scenario cases of what Jack, a 50-year-old salesperson, Erica – a 23-year-old marketing assistant, and Rick – a sporty 19-year-old, choose to wear at the beach, matching it with their activities. Maybe you can relate to them. So keep on reading, and let's get started!
 What You Wear to The Beach Depends on What You Plan to Do
What you wear to the beach depends on what you plan to do. If you're going for a day at the beach, then most likely, your attire will be appropriate for the beach. If you're going for a long day at the beach, it would be best to plan on packing some extra clothes like swimsuits or sundresses in case of any sudden changes.
 List of Relaxing and Social Beach Activities
Relaxing at the beach is one of life's greatest pleasures.
Here are six relaxing activities to do by yourself at the beach:
1. Listen to Music
Music helps us relax. Listening to music can take our minds off of things and allow us to focus on something else. So, if you're feeling stressed out at the beach, turn up the volume and listen to your favorite tunes.
2. Read a Book
Reading books is another way to relax. Reading allows you to escape into another world and forget about whatever is bothering you. Books are a great way to unwind and relieve stress. Pick up a book and read until you feel relaxed.
3. Go Swimming
Swimming is an excellent exercise and a great way to relax at the beach! It's also a great way to cool down and de-stress. 
4. Watch the Surfers
Surfers are usually seen enjoying themselves at the beach. They're out there catching waves and having fun. But what about when you want to sit back and watch the surfers? Watching surfers at the beach is one of the most relaxing things you can do by yourself. You won't feel bored or lonely, and you'll see the ocean in a whole new way.
5. Go For a Walk
Going for a walk is another activity you can enjoy by yourself at the beach! If you live near the water, you can go for a stroll along the shoreline. Walking is a great way to exercise and burn calories. You can take a brisk walk, jog, or run. The point is to move your body and get fresh air into your lungs.
6. Take Photos
Taking pictures is yet another activity you can enjoy alone at the beach. You can use your camera or smartphone to snap photos of the scenery. Take lots of pictures of the beautiful sights you see at the beach. You may find that you take hundreds of pictures for the day. You can share them online with friends and family when you're done.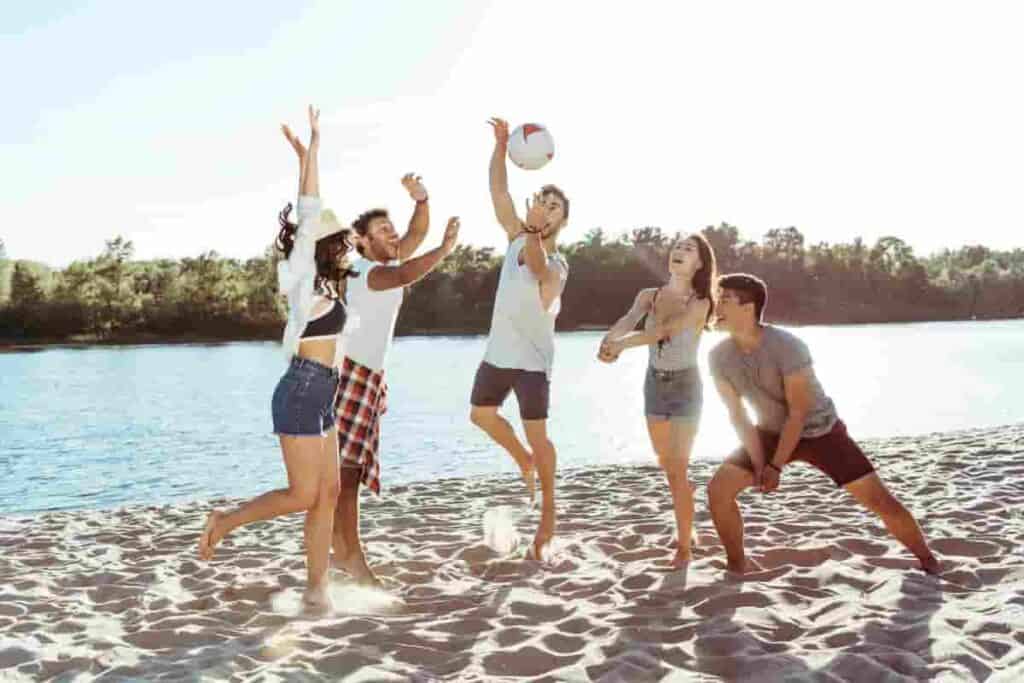 Beach Activities Involving Sports and Social Activities and Events – A List
Beach sports are an exciting part of any summer vacation. Whether you're playing volleyball, swimming, surfing, or simply relaxing on the sand, there are plenty of ways to enjoy yourself at the beach. But what should you wear? Here are five tips to help you choose the right outfit for each activity.
1. Beach Volleyball
For beach volleyball, you'll want to wear something comfortable and loose. If you're wearing a bikini, you'll want to avoid tight clothing that may restrict movement.
A tank top and shorts combo work well for beach volleyball since you don't need much coverage. A one-piece swimsuit is ideal for those who prefer a little more coverage.
2. Swimming
Swimwear is usually made out of stretchy fabric that allows freedom of movement. Choose a style that fits comfortably under your clothes.
If you plan on going into the water, consider wearing a coverup over your swimsuit. It will protect you from the sun and allow you to move freely without worrying about exposing too much skin.
3. Surfing
Surfers often wear board shorts and a T-shirt. They may also wear a wetsuit or rash guard underneath their clothes.
Board shorts are very popular among surfers because they protect against the sun's rays. However, board shorts do not offer full coverage, so you must wear a shirt underneath.
Wetsuits are designed to keep you warm in cold waters. They are typically worn by surfers who spend most of their time in the ocean. Wetsuits are available in different styles and sizes depending on the type of water you plan on entering.
Rash guards are similar to wetsuits but designed specifically for surfing. Rash guards are neoprene materials designed to fit snugly around your torso.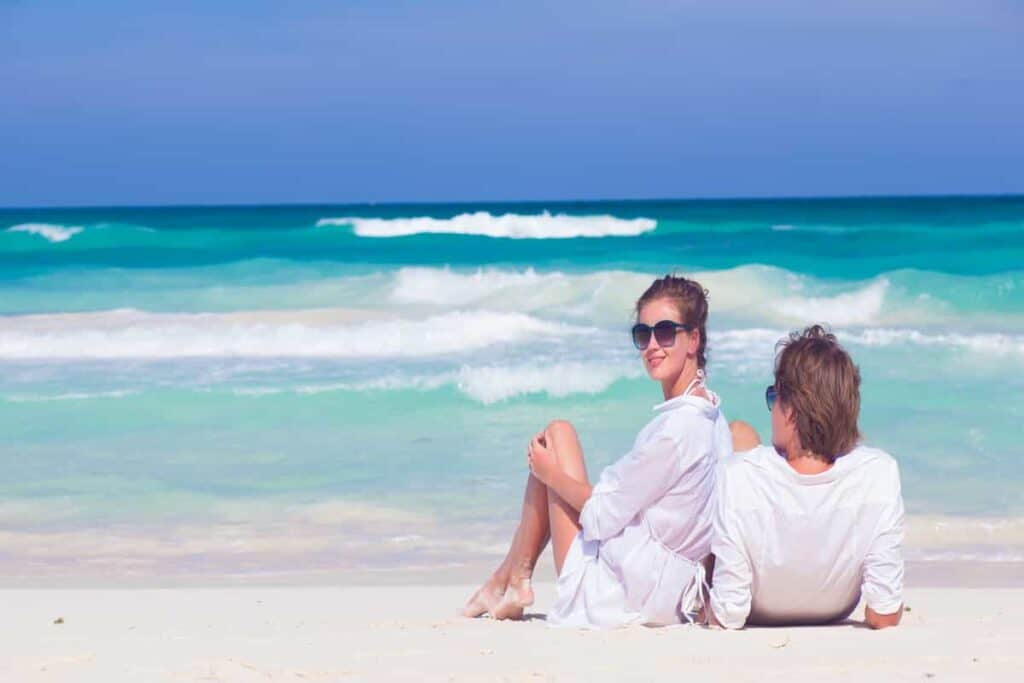 4. Relaxing on the sand
You don't necessarily need to worry about covering up when relaxing on the beach. A pair of flip-flops or bare feet will suffice.
However, if you plan on spending some time in the water, you'll want to bring along a towel.
5. Other Sports
Other sports such as tennis, basketball, and soccer require specific attire. Tennis players typically wear tennis outfits, including shirts, pants, and shoes. Basketball players wear jerseys and shorts. Soccer players wear shorts and t-shirts.
The key to choosing the right outfit for each sport is to find something that feels comfortable and provides adequate protection.
Tips for Choosing the Right Outfit
Choosing the right outfit can be tricky. It's important to remember that you don't always have to go with what's trendy. Instead, stick to basic colors and patterns that won't distract you during your favorite summer activities.
Here are a few tips to help you pick the perfect outfit for each activity:
*Wear a Coverup Over Your Swimsuit – If you plan on going into the water, it's important to protect yourself from the sun. A coverup can serve this purpose.
*Wear Board Shorts – Board shorts are versatile and can be worn with anything.
*Wear Flip Flops – Flip flops are great for relaxing on the beach. They're easy to slip on and off and provide excellent traction.
*Wear Comfortable Clothing – Don't forget to wear comfortable clothing.
 What Does Jack Wear To The Beach While Relaxing and Checking Out The Beach Town?
Jack is 50 years old and works remotely in a sales job. He enjoys traveling to different countries and interacting with different cultures and loves the beach and being near the water. He likes casual clothing at the beach and casual, comfortable clothing as he travels long distances. 
Being independent, Jack will make up his mind about what to wear on the beach. He will decide if he likes to go to the beach dressed appropriately or wearing casual clothes, or if he would feel more comfortable if he was wearing a swimsuit. But before making his decision, he'll think about a few things. 
Firstly he will weigh whether he wants to spend the whole day at the beach or plan to go out for a drink in the evening. If he wants to spend the day at the beach, he will wear clothes that allow him to do that. If he wants to go out for a drink in the evening, he will wear casual clothes. 
Secondly, he will decide if he would like to swim or read a book in a swimsuit, or if he would feel more comfortable with loose-fitting clothes or maybe sneakers and shorts.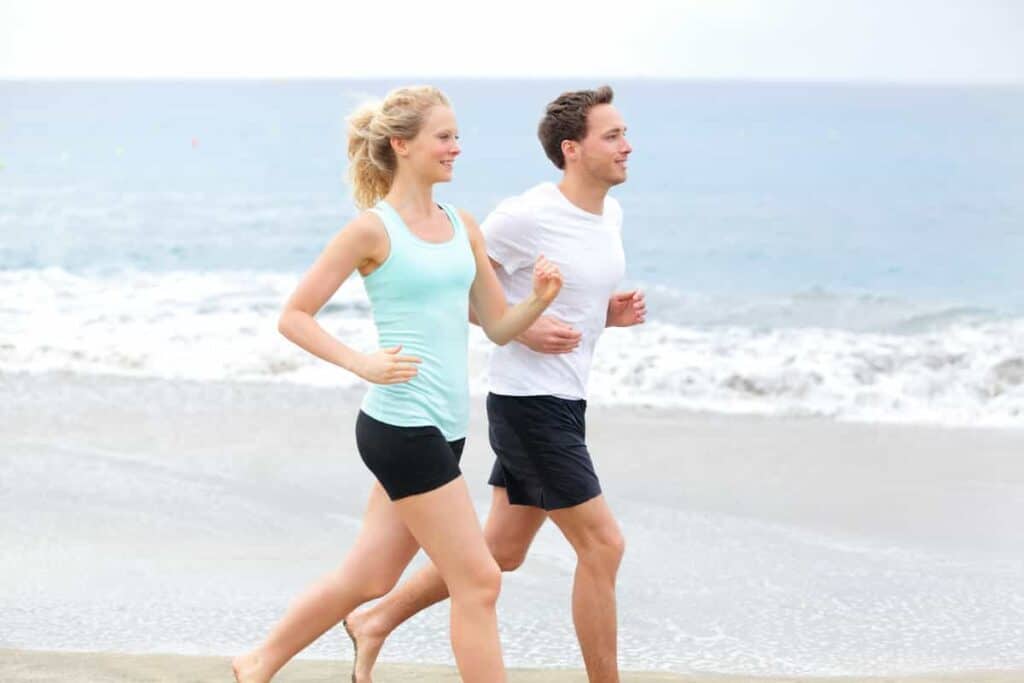 How To Match Beach Outfits with Beach Activities – Some Guidelines
When it comes to beach outfits, it's all about comfort and functionality. You want to move around easily and not be restricted by your clothing. Here are a few guidelines for matching beach outfits with beach activities:
– If you're going to be active, wear comfortable clothes and allow you to move around easily.
– If you're going to be swimming, wear a swimsuit or something that you don't mind getting wet.
– If you'll be sitting around reading a book or looking out over the ocean, wear something that allows you to relax comfortably.
– If you plan on going out for drinks in the evening, wear clothes that are appropriate for an evening out.
– If you plan on spending the entire day at the beach, wear clothes that allow you to do that.
It can be tough to dress for the beach–especially if you're unsure what the day's activities will entail. I put together this list of outfits that can be matched with various beach activities.
 Beach Outfit Ideas for Relaxing, Sports 
Many different types of beach outfits can be worn for different activities. Some people might choose to wear a bikini or swim trunks to relax in the sun, while others might prefer to wear shorts and a t-shirt to play sports or go to a party.
No matter what you choose to wear, it's important to feel comfortable and confident in your outfit. That's why Google has such a wide selection of beach outfits on its website. You can find everything from bikinis and swim trunks to shorts and T-shirts, all in different styles and colors.
Beach outfits that are good for relaxing at the beach, beach sports, and parties include khaki pants with a light-colored shirt or tank top. A swimsuit is also good for relaxing at the beach.
A casual, semi-casual, and formal beach outfit can be worn to the beach or on a boat with no problems. 
Good beach outfits at the beach:
– Bikinis.
– Swimsuits.
What Erica Decides To Wear At The Beach to Get The Beach Look
Let's take the case of Erica, a 23-year-old marketing intern who enjoys spending time with her friends at the beach. She would likely go for something trendy and modern, but something that makes her look fashionable and attractive. She would dress for the hot time of the year and something that would fit her style.
When Erica decides what to wear at the beach, she will first think about what she is generally wearing. She would look at her clothes and see what fits her well and what she feels most confident wearing. When people give her advice on what to wear for the beach, she usually goes for versatile pieces that she can wear to the beach and for dinner afterward. 
Beach Outfits for Families Doing Activities at the Beach 
People who are active and have children at the beach would be advised to wear something breathable, comfortable, easy to clean, and itch-free. They should also avoid wearing anything that clings tightly to the body, such as tight jeans. The bottom line is that they should wear clothes that will keep them protected from the elements and allow them to move freely. 
A great beach outfit for families would be a long-sleeved rashguard with shorts, sandals, and sunglasses to avoid the sun.
For families doing activities at the beach, a swimsuit and shorts are good for most people. A swimsuit and sandals or tennis shoes are great for more active families that plan to do sports on the sand, including volleyball, soccer, and tennis. 
Families that plan to use the beach as a play space should wear clothes made of natural fabrics like cotton and linen so that they don't get dirty easily. 
Beach Outfits for Couples, Dates, and Weddings – Outfit To Wear To The Beach
There's no need to be limited to just one look when it comes to beach outfits. You can mix and match different pieces to create several different ensembles. Plus, many of the items can be worn by both men and women, so couples can easily share clothing.
For a classic look, go with cargo shorts. They'll never go out of style and provide a relaxed vibe perfect for the beach. Try some patterned shorts if you want something more exotic. They'll add a touch of boho-chic to your outfit.
A white blouse is always a good choice for summer, and the pastel stripes on this off-the-shoulder top give it a fun beachy feel. Try monochrome patterned shorts with an off-the-shoulder broderie Anglais blouse for a more casual look. The delicate lace trim on the blouse gives it an extra special touch.
Each outfit comes with one photo and a little explanation about it. 
Beach Outfits for Couples and Dates
Couples and dates who want to spend a day at the beach will be happy wearing tank tops with shorts or skirts. In addition, if your date is feeling daring, then sandals are the perfect way to keep them cool. For a more formal date, dark-colored shorts and skirts with sandals or dress shoes can be an alternative that is also stylish.
Good casual beachwear includes a pair of shorts and sandals that are easy to take off on the boardwalk or at the ocean. A solid bikini is not appropriate for going out in public, but it's a great option for an intimate getaway.
 When you are dressing for the beach, it is important to keep in mind that you want to be comfortable and look great at the same time. You will find many different outfits that you can put together, and most of them are very easy to put together.
One of the best things about wearing shorts is that you can change your top. It means that you can get several different outfits for one price. You can also wear a matching top with shorts, which will give you a more polished look.
Depending on your tastes and lifestyle needs, you can also dress up or down. For example, if you want something more casual, you could wear a tank top and some sandals. However, if you want something more dressy, you could wear a sundress or skirt. 
Beach Outfits for Weddings and Parties – How to Dress Up For the Beach
The challenge of weddings and parties at the beach is that more formal wear is often too hot to wear. So, you are caught in a dilemma of whether to be comfortable or fashionable. 
When attending a wedding or party, it is important to dress appropriately for the setting. If you are unsure of what to wear, it is best to ask the host or organizer what type of attire is expected.
Here are some general tips for dressing for beach weddings and parties:
-Women can wear a pencil skirt or dress pants, paired with a silk or button-down top and high heels.
-Men can opt for dressy trousers, paired with a collared shirt and loafers.
-Women should avoid wearing denim blue jeans, tennis shoes, and cotton tees.
-Men should wear trousers and a dress shirt with leather loafer or oxfords or slip-on shoes; ties are optional as well
Let's See What Sporty Rick Would Wear At The Beach
Rick is a 19-year-old college student who lives close to the beach. He works part-time to put himself through college. He is sporty, enjoys spending time on the beach, and often goes there either himself or with friends.
Rick is sporty and enjoys sports like volleyball, beach volleyball, and beach soccer with his friends at the beach. When it comes to clothes, he stays simple and comfortable. He likes clothes that are easy to move around in. He also likes clothes that make him look good and feel good at the beach, like well-fitting.
Given that Rick lives close to the beach and likes going to the beach by himself or with his friends (depending on what friends he can call), he will want to look comfortable. It means clothes appropriate for going to the beach like shorts, t-shirts, and maybe a pair of sandals.
Final Thoughts    
In conclusion, we've covered everything you need to know about dressing for activities at the beach. We've also discussed the different types of clothing you'll want to bring along. Now, it's time to pack your bags and head down to the shore!