You are getting ready to spend a day at the beach. You have all the refreshments you need, the beach blanket, towel, sunglasses, and a cool hat. But what to wear? Your favorite go-to clothing item is blue jeans. But is it fashionable to wear jeans to the beach?
So, can you wear jeans to the beach? In general, from a practical and beach fashion standpoint, the answer is no. Jeans can make you feel hot quickly at the beach and don't dry fast. Sand also sticks to them. Additionally, fashion gurus suggest that jeans are not for the beach. Instead, choose simple shorts and a t-shirt.
Here are the main reasons to avoid jeans at the beach: 
1. Jeans aren't comfortable in the heat
2. Jeans don't fit well with a swimsuit
3. They can cause blisters
4. They dry slowly, and wet jeans collect sand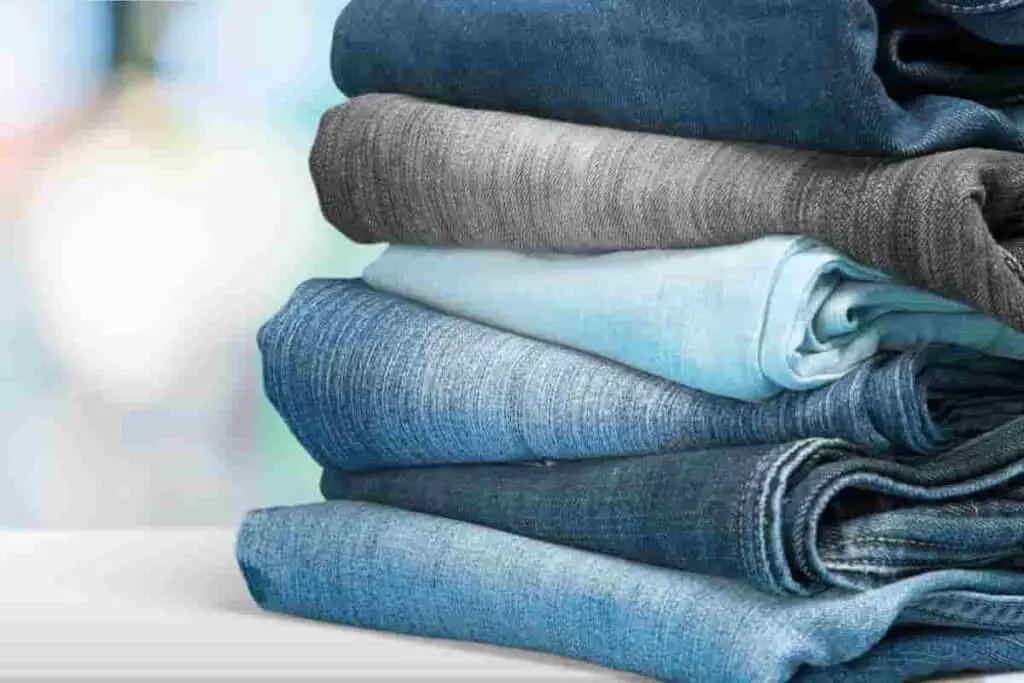 Nowadays, it's fashionable to avoid wearing jeans on the beach, but it is also a practical matter. You can't spend all day on the beach in uncomfortable clothes. The beach can be hot and uncomfortable in jeans. 
Now that we've covered beach fashion rules let's look at alternatives to jeans that are cool with beach fashion rules and match your taste. You can't wear jeans, no problem, there are lots of options. I'll cover these, plus give you a scenario of how Rick, a sporty 19-year-old college student, decides what to wear at the beach. Keep on reading! You won't want to miss it.
Why Do Fashion Gurus Say Not To Wear Jeans To The Beach?
When it comes to fashion, there are many dos and don'ts. And recently, one of the don'ts that's been making the rounds is avoiding denim when hitting the beach. Jeans aren't typically seen as a swimwear option, and for a good reason.
Fashion gurus say not to wear jeans to the beach because jeans are not considered beach attire. They are typically heavy and not very breathable, making them uncomfortable in the heat.
Fashion gurus advise against wearing jeans to the beach because they may not look flattering on many people when on the beach.
They can be heavy and uncomfortable in the sun. In addition to being less protective, jeans fabric can also be hot and sweaty when summer temperatures soar. 
Wearing them on the beach isn't practical or comfortable for most people.
That said, denim is still a popular choice for men's clothing year-round. Depending on the occasion, it can be dressed up or down, and it offers a lot of style versatility. So if you're not headed to the beach anytime soon, go ahead and rock your favorite pair of jeans!
Can I Wear Blue Jean Shorts To The Beach?
The short answer to this question is no. It's not recommended to wear blue jeans (or denim) shorts to the beach. It is because denim is not a particularly breathable fabric, and it will likely make you feel uncomfortably hot and sweaty while you're trying to enjoy your time at the beach.
There are better options out there when choosing denim shorts for the beach. A good option would be linen or chino shorts – these materials are much more breathable than denim, and they'll keep you feeling cool and comfortable in the sun.
Another option is to wear Crochet Shorts. These shorts can be dressed up or down, and they come in various colors and patterns. Plus-size women can also find flattering options among the many different styles of crochet shorts available on the market today.
If you're looking for a more dressy option, consider a one-shoulder dress. One-shoulder dresses evoke images of Breton sailors of old who wore them to the beach! They're perfect for cocktail weddings or other semi-formal events.
Whatever shorts or dress you choose, make sure that it flatters your body type and looks good on you. You want to feel confident and comfortable in what you're wearing to enjoy your time at the beach!
Can You Wear Jeans to A Beach Party   
It is not recommended. You may want to consider wearing something more summer appropriate. Jeans are a classic wardrobe staple, and they look great on everyone. However, they are not the best option for a beach party. They are not very breathable, so they can make you feel hot and uncomfortable. 
What Kind of Pants Can I Wear to The Beach – Ideas for Guys
I grew up on the beach in San Diego. During my younger years and even into young adulthood, jeans were not a big part of my wardrobe, but I sure had a lot of different styles of shorts. 
Here are some alternatives for guys to wear instead of jeans: 
– Shorts
– Capri pants
– Swim trunks
Beach attire is one of those things that every man wants to look his absolute best in. He wants to look good whether he's going to the beach for a relaxing weekend or a romantic evening out.
When it comes to shorts, one option that is popular is Bermuda shorts. Bermuda shorts – A pair of loose-fitting shorts made of lightweight woven fabric that originally came from the island nation of Bermuda. Traditionally, they are made of cotton, but modern versions may be made of linen or synthetic fibers like nylon or polyester. They often have side pockets and belt loops and are often worn with a matching shirt. Bermuda shorts come in many colors, though those considered traditional are white or pastel colors. Interestingly, they were designed for hot weather – "The invention of Bermuda shorts is attributed to native Bermudian and tea shop owner Nathaniel Coxon, who in 1914 hemmed the uniform pants of his employees allowing for more comfort in the heat." (Source)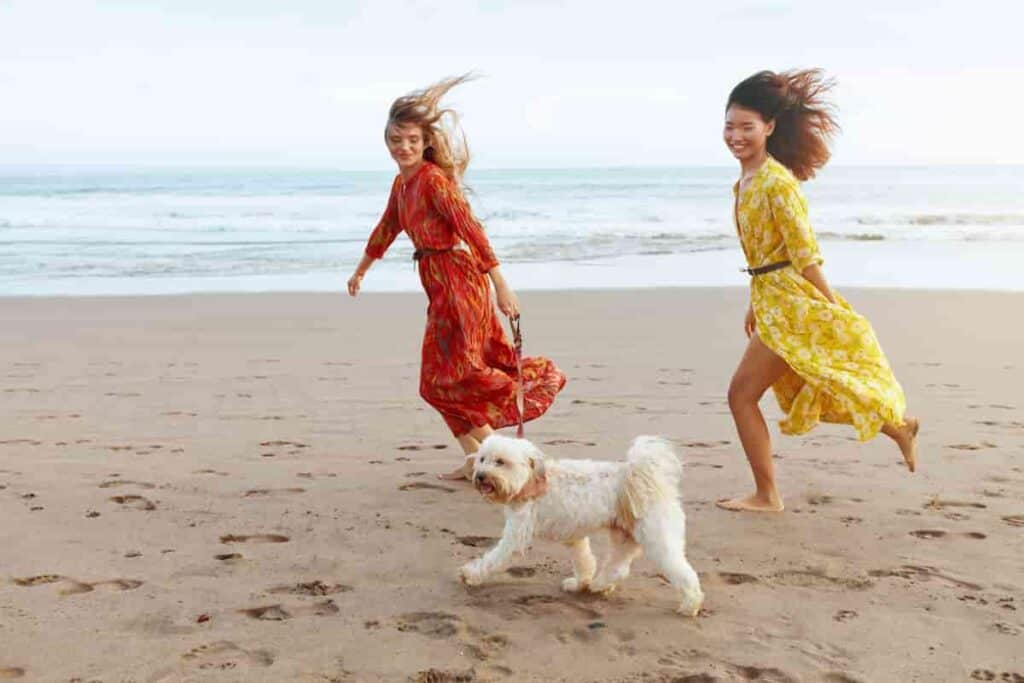 Alternatives for Women To Wear Instead of Jeans
Women sometimes feel uncomfortable wearing shorts and skirts on the beach. They think they look too short or too revealing, or it can be cold and windy. But there are many cute beach outfits for women that don't require you to sacrifice comfort or modesty.
Here are four cute beach outfits for women to wear this summer instead of jeans.
1. A skirt and top combo
This outfit is perfect for the beach. Wear a white blouse with a colorful skirt. It is a classic combination that works well for any occasion.
2. A dress and sandals
A simple dress paired with comfortable sandals is another option. Choose a loose-fitting, flowy dress that doesn't cling to your skin.
3. A swimsuit and cover-up
A one-piece swimsuit and a cover-up are great choices for those who prefer to avoid showing off their legs. Cover-ups come in various styles and colors to go along with swimwear.
4. A sundress
What Does Rick Decide to Wear At The Beach?
Rick, a 19-year-old college student who lives close to the beach, works in telemarketing. Summers are spent at the beach with friends, and he participates in water sports. Style-wise, he often ignores fashion rules and is a bit casual. The beach is one of his favorite places to visit, and he likes to watch sports. He thinks jeans are not suitable for the beach and feels more comfortable in sports clothing or athletic shoes. Rick likes to go to several beaches around the world. 
For a casual day at the beach for Rick, he would wear sports clothing like a pair of shorts with a white T-shirt. Shorts would cover his legs, and a shirt would cover his shoulders and neck. He might wear a baseball cap and sunglasses. For shoes, he might wear sandals or flip-flops.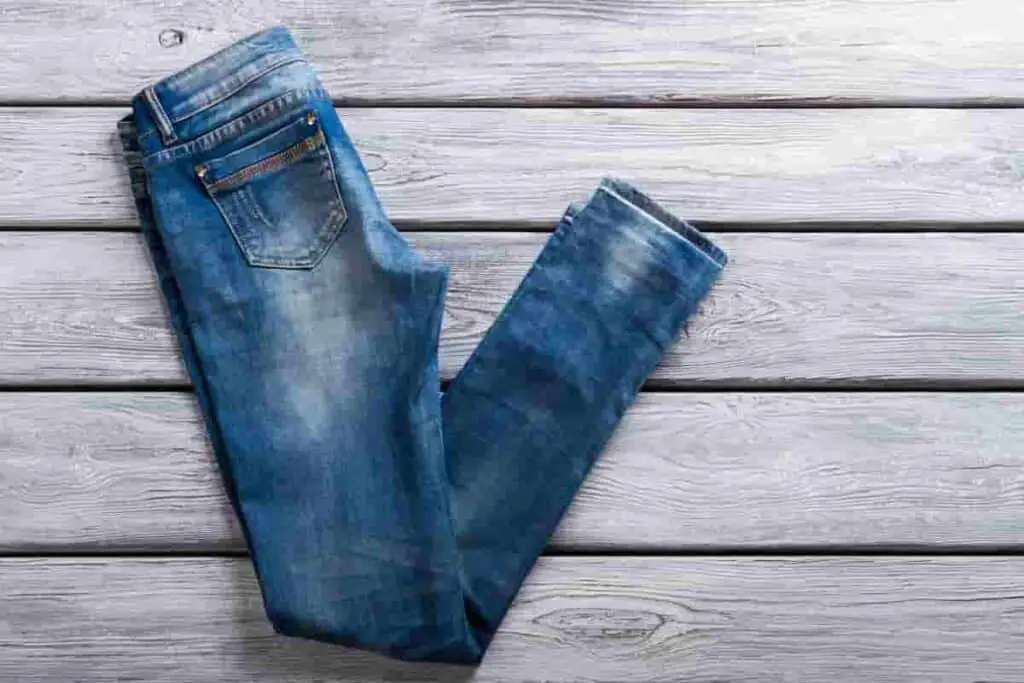 Factors to Consider When Wearing Jeans to the Beach
When deciding whether to wear jeans to the beach, it's essential to consider the weather conditions, type of beach, and personal comfort. For instance, on a hot and sunny day, jeans may not be the best choice as they can trap heat and cause discomfort. If the beach is rocky or has a lot of shells, jeans can provide protection against scrapes and cuts. Ultimately, personal preference plays a significant role in this decision.
Pros and Cons of Wearing Jeans to the Beach
Wearing jeans to the beach has its advantages and disadvantages. On the plus side, jeans provide sun protection, style, and comfort for those who prefer them over other beach attire. However, there are downsides, such as the potential for overheating, difficulty drying, and discomfort when wet.
Alternatives to Wearing Jeans at the Beach
If jeans aren't the most suitable choice for a beach outing, there are plenty of alternatives. Some options include shorts, swim trunks, skirts, or light pants that may be more appropriate or comfortable for beach activities.
What Is Beach Casual Wear
Beach casual wear is a term used to describe a clothing style mix of casual wear and beachwear. This style of clothing is often very comfortable and stylish. Beach casual wear is often worn by people with a casual lifestyle who want to look good without spending a lot of money.
Beach casual wear is clothing that looks great and feels comfortable when you are spending time on the beach or in a pool.
How Do You Dress for Beach Casual
When dressing for beach casual, it is important to remember that this is a more formal event than just going to the beach. While chinos and shorts are permissible, it is best to avoid prints and colors too bright or loud. Nice shirts such as polos are acceptable and nice shorts with a belt.
In terms of footwear, sandals or flip flops are generally permitted; however, it is best to avoid standard beachwear flip flops in this instance. Consider wearing nicer shoes such as dress shoes, loafers, or even boat shoes. A jacket is not required but can be a fun addition to an otherwise beachy outfit.
What to Wear to The Beach if You Don't Want to Wear a Bathing Suit?
If you don't want to wear a bathing suit, wear shorts and a t-shirt. For girls, wear shorts or a skirt and a summer blouse.
What Colors Look Best on The Beach
Many people prefer what colors look best on the beach, but this is a matter of personal taste. There are, however, a few colors that often catch the eye and are more likely to look good.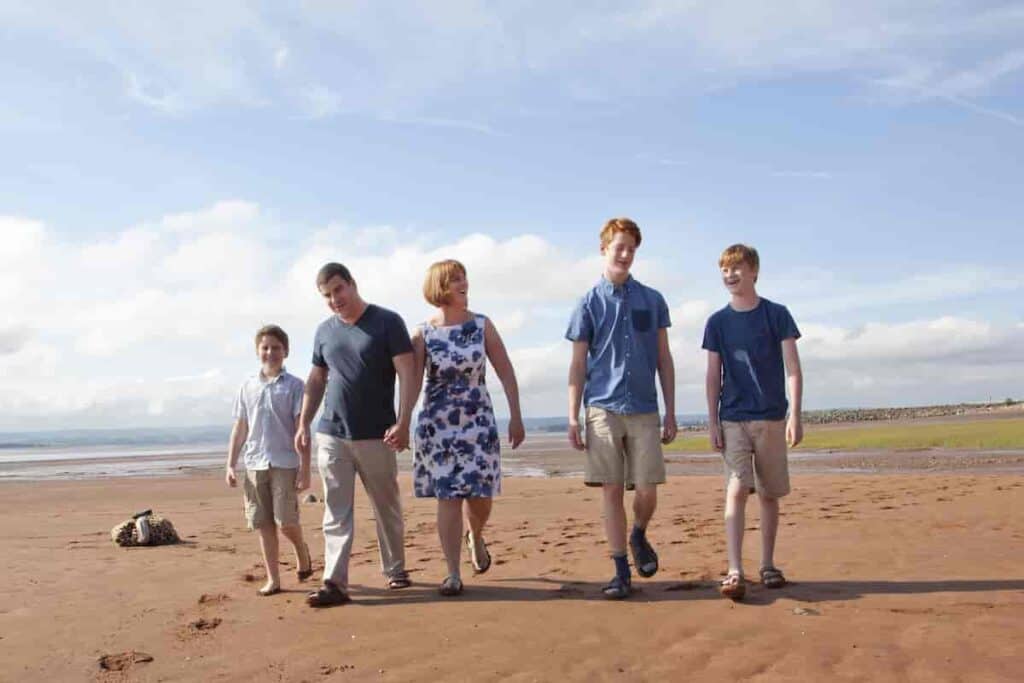 According to an extensive poll, blue & green together look best on the beach. For bright colors, red and orange are eye-catching colors for the beach. 
Some colors are more complementary to a beach setting than others. Blues, greens, and neutrals like beige and tan can all look great in this type of environment. You may also want to avoid wearing too many bright colors, as they can be overwhelming in a sun-drenched setting.
Can I Wear Black to The Beach
In most cases, black should generally be avoided when dressing for the beach. Black absorbs heat instead of reflecting it, so it may not be an optimal choice in clothes to keep you cool. 
Instead of black, I suggest you wear fun, bright, colorful clothes to the beach. You should pick clothes with floral prints, bright colors, and stripes. These colors will stand out and look awesome in the sunlight.
Final Thoughts    
So there you have it, some fashion tips for the beach. Fashion gurus don't think wearing jeans to the beach is smart, but many people wear them anyway. I've covered what some fashion gurus think about wearing jeans to the beach, beach casual, alternatives to wearing jeans for guys and gals, and what colors look best for the beach. For your next trip to the beach, take these tips and apply them to your situation. The best thing you can do for fashion is to have a good plan and then get moving to implement it.