Key Takeaways‍
Valencia's beaches are family-friendly with amenities for children and families to enjoy themselves.
Stunning white sand beaches are surrounded by palm trees, accessible by good public transport links.
The area's beaches are clean and well maintained, providing a relaxing environment for visitors.
Valencia's coastline spans 115 kilometers, boasting nearly 20 beautiful beaches to choose from.
Activities at Valencian beaches include relaxing, water sports, exploring beach towns, and shopping.
Not only for relaxation, Valencia's beach towns offer historical sites, nightlife, and coastal cuisine.
Every year most of us go on a summer vacation with family or a group of friends. This trip usually involves going to a beach to relax and have fun, complete with sandy stretches for laying down towels and chairs, and crystal clear water for swimming. Often, Spain is a key choice destination, and Valencia is one of those cities. Although Valencia is one of the driest cities in Spain, it boasts a stunning coastline that spans 115 kilometers, with nearly 20 beaches to choose from, many equipped with lifeguards, umbrellas, and tourist-friendly facilities. It makes me wonder, what makes a vacation to Valencia, Spain, beaches so special?
Valencia Spain Beaches are the pride of the Costa Blanca region. The area is famous for its sandy beaches that give visitors a relaxing and enjoyable experience, with plenty of rocks and reefs to explore for the more adventurous tourists. The beaches are surrounded by the turquoise blue sea speckled with colorful fish and the green mountains and don't forget the palm trees seen in many places.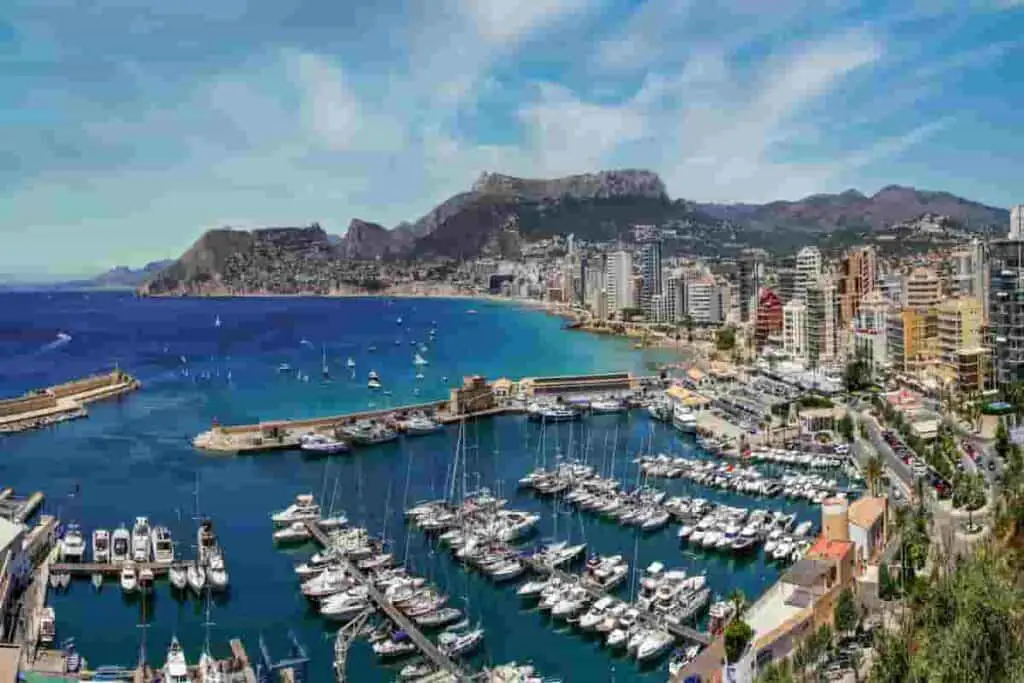 Valencia is Spain's third-largest city and the capital of the Valencian Community. The city has its share of beaches along the Mediterranean coastline. However, it's well known for its beaches in the Mediterranean Sea. 
Here are some statistics about Valencia related to their beaches, coastline, or tourism that show how tourist-friendly the area is:
Valencia has many beaches as well as La Albufera, the largest lake in Valencia, Spain (Source)
In 2022, 8.6 million international tourists visited the Valencian Community in Spain, which was around 114.4 percent more than in the previous year. (Source)
In the Valencian Region, UK visitors made up 26.7% of the international market in April, while French tourists accounted for 15.8%. (Source)
Valencia has seen a significant increase in tourism in recent years, with millions of visitors flocking to the city.
The Valencian Community as a destination attracted more than 3 million tourists. (Source)
In this article, I'll take a look at the beaches of Valencia, listing some of the popular ones and describing the beach towns and what activities one can do there. I'll also look at a few scenarios using profiles that maybe you can relate to Jack, a 50-year-old remote worker. Erica, a 23-year-old marketing assistant, and Ben and Judy, a recently retired couple. 
So keep reading! You won't want to miss it.
Table of Contents
What Are the Best Beaches in Valencia, Spain?
The coastline of Valencia is quite diverse, with each beach having its unique style and charm. With so many beautiful beaches to pick from, a day at the beach is guaranteed to be rewarding. When you're ready for a day at the beach, head over to one of these incredible beaches: 
Playa de la Malvarrosa
Playa de la Malvarosas is located in the south of Valencia. It is a small town with a population of about 10,000 people. It is famous for its white-sand beaches and crystal clear waters. This place is perfect for families since there are no crowds and clean water. There are several restaurants and bars nearby, with umbrellas and chairs for visitors to use.
Cala Figuera
Cala Figuera is located in the north of Valencia. It is an ideal location for those who love nature. The area is known for its natural beauty and wildlife, with the beach surrounded by rocks perfect for exploring. There are many hiking trails here. If you want to enjoy the scenery, this is the right place.
La Manga Beach
La Manga Beach is located in the east of Valencia. It is very close to the border with Murcia and Alicante. It is a quiet and relaxing place where you can spend hours reading books and enjoying the view, with lifeguards keeping the beach safe for everyone.
Cala d'Or
Cala d'Or is located west of Valencia, with mountains and cliffs surrounding it. This place is ideal for fishing and swimming and in addition, there are many restaurants and cafes nearby, making it a convenient and tourist-friendly spot.
Cala dels Vents
Cala dels Vents is located in the northeast of Valencia. It is one of the largest beaches in the region and a beautiful place with lots of facilities. It has a promenade, and there are many restaurants nearby.
Cala Mesquida
Cala Mesquida is a small beach located in the north of Valencia, Europe. Mountains and cliffs surround it. There are no restaurants, clothing stores or shops nearby, but there are a couple of cafes and bars where you can get information in English. Nearby Patacona marina offers amenities like showers and boats for visitors. Cala Mesquidas is a nice place to relax and spend time with your loved ones.
El Campello
El Campello is a small beach located between Valencia and Alicante. It is surrounded mostly by nature. There are no stores, showers, or restaurants nearby, but it is quiet and peaceful. El Campello has a lot of space to walk and offers a serene marina to dock boats and relax.
Playa de San Juan
Playa de San Juan is located in the municipality of Santa Pola, about 10 km south of Valencia. The beach is protected by a large rock called El Morro, a narrow beach with fine sand and crystal clear waters. Despite its remote location, there is some information available in English for tourists who come to visit.
Playa de Torrevieja
Playa de Torreviejra is located in the municipality of Torrevieja, about 50 km northeast of Valencia. It is a beautiful beach with fine sand and turquoise waters, perfect for those looking to escape the bustle of the city and enjoy a more tranquil atmosphere. Boating enthusiasts will find comfort in the nearby marina, with facilities like showers and plenty of space to dock boats.
Playa de Calpe
Playa de Calpe is located in the municipality of Calpe, about 35 km northeast of Valencia. This gorgeous beach is surrounded by cliffs covered with pines and olive trees. The town itself offers a variety of clothing stores and other amenities, ensuring visitors have a comfortable and enjoyable stay.
Table 1. Water Activities on Valencia Beaches
| Beach Name | Available Water Activities | Equipment Rental Options |
| --- | --- | --- |
| Playa de la Malvarrosa | Swimming, Paddleboarding | Local rental shops available |
| Playa de las Arenas | Swimming, Sailing, Jet-skiing | Multiple rental shops along the beach |
| Playa de Pinedo | Swimming, Kayaking | Limited rental options, advisable to bring own gear |
| Playa de l'Arbre del Gos | Surfing, Swimming | No rentals, bring your own gear |
| Playa de l'Albufera | Swimming, Birdwatching | Limited water activities due to protected nature |
| Playa de Cabanyal | Swimming, Volleyball | Some water sports rentals available |
| Playa de la Devesa | Swimming, Birdwatching | Limited water activities due to natural surroundings |
| Beach Name | Ideal Beach | Activity |
My Personal Thoughts and Experiences About ‍Valencia, Spain Beaches
As someone who spent their youth exploring small beach towns in California, Oregon, and even Mexico, I know firsthand the magic that beach destinations can offer. Now, having visited over 50 beach towns worldwide, I can attest that Valencia's stunning coastline and vibrant beach towns are a true gem. Indulging in coastal cuisine, experiencing the local festivals, and soaking up the natural beauty all make Valencia the perfect destination for short beach getaways that leave a lasting impression.
If given the chance, I would seize the opportunity to travel to Valencia, Spain for its enchanting beach destinations.
I'd particularly relish lounging on the soft sand of one of the stunning beaches, soaking in the crystal-clear turquoise waters, and taking in the breathtaking views of the lush, palm tree-lined shores. Keen on exploring history, I would dedicate time to discover the historical sites dotted around the beach towns, deepening my appreciation of the region's past.
Finally, to truly immerse myself in the Valencian culture, I wouldn't miss out on tasting the local coastal cuisine, a surefire way to round off an enriching and unforgettable vacation.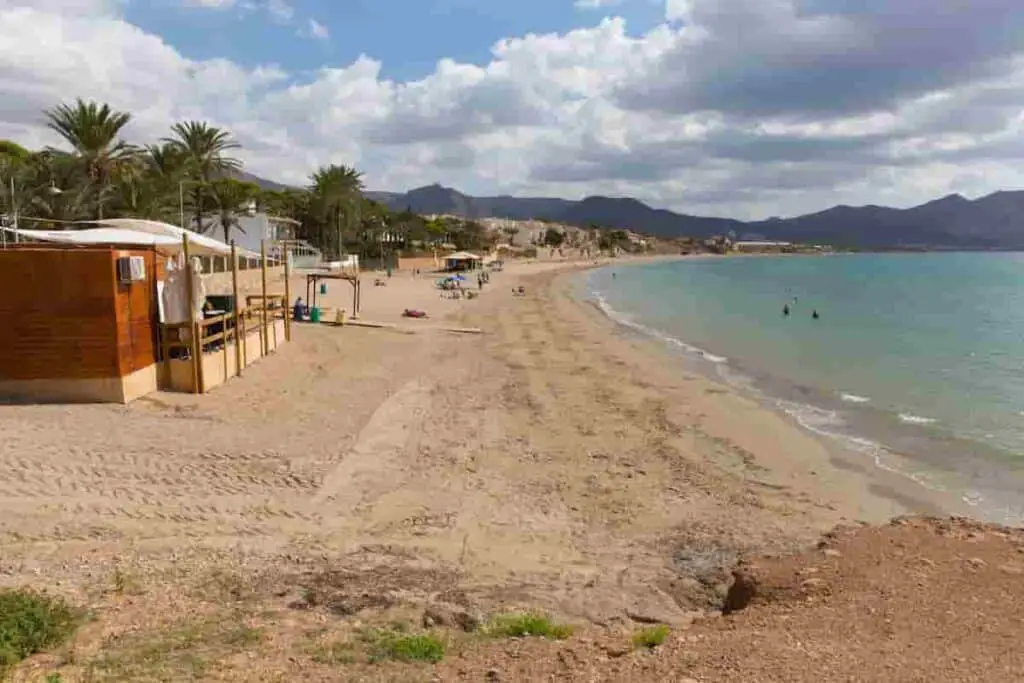 What Would Jack Do For His Vacation? 
Let's explore a hypothetical situation in which Jack is being presented with an opportunity that perhaps he has not considered before: In Valencia, Spain. His travel habits vary somewhat – he travels around once every year or two to the same country. He enjoys the company of his colleagues and likes being with them in different locations. 
Jack likes visiting new places and probably feels they are too far to travel frequently. He goes on vacation to a new place at least twice a year and goes to a different beach each time he visits a new place, exploring the local marinas and trying on the latest beach clothing. He travels around during the summer and travels around during the winter. Jack is adventurous and likes trying new types of food in new places.
He finds beaches that he enjoys and feels safe on beaches solo or with friends.With his independent streak, Jack decides to travel to Valencia, a beach town which fulfills his hopes & dreams and isn't too costly. The name Valencia alone evokes images of sandy beaches, beach bars, and fun in the sun.
Beaches in Spain, Valencia, have the beach, sun, and castles, making it an attractive option. The stretch of coastline and proximity to family-friendly activities make it perfect for an adventurous vacation for both adults and kids.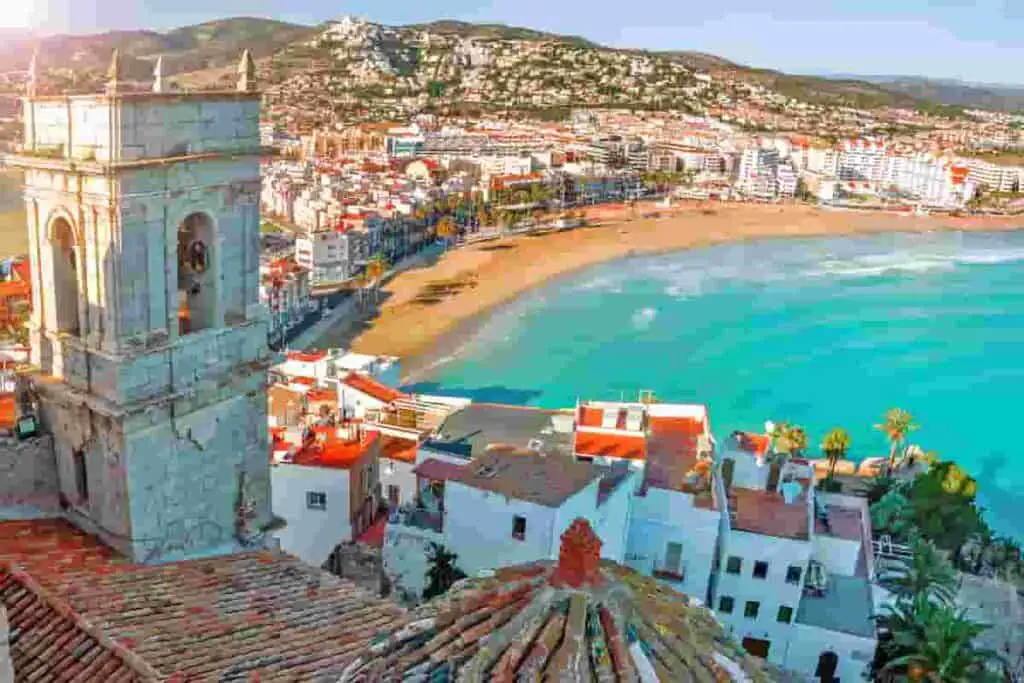 What Does Erica Do on Her Trip To Valencia, Spain?
Let's look at Erica and her friend Beth's trip to Valencia, Spain. Erica decides to pick Valencia after considering all the options with her friend Beth. She tells her about Valencia and why they should go and chooses the beach town as the final vacation spot for the two of them.
Erica decides quickly and then gets busy doing other necessary things to prepare for the trip. She prepares all her documents, including her passport and plane ticket, ensures her rights as a traveler are safeguarded, and plans her itinerary. She also wants to enjoy her vacation and do
They decide to:
1) Go hiking the Montjuic Mountain and climb the stairs to the top
2) Visit historical landmarks such as the Cathedral of Valencia or old castles like the Torre de la Vela
3) Enjoy the many beautiful parks in the city, such as Parque de El Capricho or Parque Valenciana
4) Enjoy a casual meal at one of the hundreds of restaurants in the city, such as Tapas Sierra or Bodega Cristina, starting their day with a delicious local breakfast
5) Check out the nightlife in the early evening right on the beach, with beach bars being a popular option
Exploring Valencia's Coastal Cuisine
Valencia's coastline boasts an abundance of fresh seafood and local flavors that fuse to create a mouth-watering culinary experience for beach-goers. From traditional dishes like paella Valenciana to modern twists on classic tapas, Valencia's coastal cuisine is guaranteed to tantalize your taste buds. The region's vibrant ingredients and innovative techniques showcase the rich history and cultural diversity of this Mediterranean gem.
As you explore the idyllic beaches of Valencia, be sure to sample some of the area's most beloved seafood preparations. Dine al fresco at a bustling chiringuito or indulge in the refined elegance of a beachfront restaurant. No trip to the Valencia coast is complete without tasting the iconic flavors of its gastronomic landscape. Be it the fresh catch of the day or a traditional plate of fideuá, your culinary journey through Valencia's shoreline will undoubtedly be unforgettable.
Biking and Walking Routes Along Valencia's Beaches
For those who enjoy adventure and exploring the great outdoors, Valencia presents countless opportunities for biking and walking. The well-preserved natural landscapes along the coastline boast scenic cycling routes and picturesque walking trails that meander through protected parks and cozy beach towns. These excursions offer a welcome respite from the sun-soaked shores and allow you to experience the region's diverse beauty up close.
Whether you prefer leisurely strolls on boardwalks or refreshing bike rides through verdant landscapes, Valencia's coastal trails cater to all fitness levels and interests. From the famous 'Greenway' connecting natural parks to the bustling city center, to secluded paths traversing pristine wetlands, every inch of this vibrant coastline tells a unique story. So, ignite your adventurous spirit and set off on a journey to discover the hidden jewels of Valencia's beach towns on foot or two wheels.
What's the Beach Like in Valencia? Mediterranean Beaches on the Valencian Coast
The coastline of Valencia is dotted with beautiful beaches like El Saler Beach and La Garrofera Beach, each one with its unique charm. Near Valencia, it is known as Costa Blanca. Beaches are long and wide, with white sands, clear blue water, and even reef systems present in some locations. Hotels, restaurants, cafes, shops, and other tourist attractions and services line the coast, offering visitors traditional dishes like rice-based meals influenced by Italy.
How Many Beaches Does Valencia Have
Valencia has 21 beaches divided into three areas: the town of Cullera, the beaches of Cullera proper, and the San Lorenzo lagoon. The town of Cullera is located inland and is a real Spanish town with all of the amenities you would expect – including authentic Spanish restaurants. However, it also has a few lovely beaches enjoyed by locals and tourists alike. 
The beaches in Cullera proper are what most people think of when they hear "Valencia beach." They're sandy, have crystal-clear waters, and are perfect for swimming, sunbathing, surfing, etc. In addition to being well-known for their natural beauty, these beaches also offer great value for money; you can enjoy a traditional Spanish lunch at a reasonable price without traveling too far from the sand.
Finally, the San Lorenzo lagoon – located at the edge of Albufera Natural Park – offers something unique. If you're looking for a more peaceful beach-going experience, this is your place. With no cars allowed on the sand, it's perfect for a relaxing day with family or friends by the water.
If you're looking to rent a holiday home or villa in Valencia, Spain, Cullera is an ideal location. Its beaches are beautiful and varied, but they're also much less crowded than those in the city center.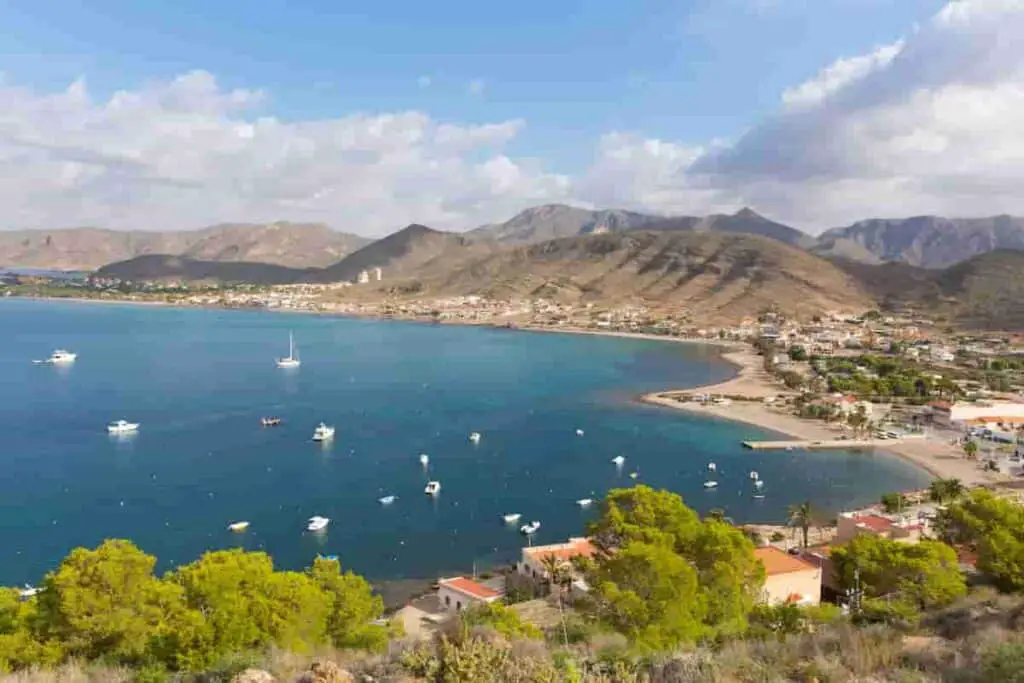 Beach Activities in Valencia Plus What To Explore in The Towns
Valencia has beautiful beaches, amazing nightlife, and plenty of things to see and do. But what should you do when you visit Valencia? Here are some beach and town activities to do in Valencia.
Go Surfing
Surfers love Valencia, especially its beaches. There are several surf spots in the city where you can practice surfing. There are two main areas where you can go surfing: La Cala de la Canya and Playa del Currío. Both offer excellent waves and are very close to each other. La Cala de la Canyá is located near the city's center, while Playa del Currio is about 15 minutes away from the center.
Visit the City Center
Valencia is a modern city with an old town. You can find many interesting places to visit in the city center. For example, there are many museums and art galleries in the area. You can also visit the Cathedral, the Alcazar, and the Palau de la Generalitat.
 Enjoy Nightlife
 Valencia is famous for its nightlife. You can enjoy concerts, shows, and parties every weekend. Some of the best clubs include The Rock Bar, The Blue Moon, El Sol, and The Black Hole. 
Take a Walk Along the Beach
 Valencia is known for its beautiful beaches. You can take a walk along the beach to admire the view. You can also rent a bike and ride along the coast. It is a great way to spend quality time with your loved ones.
The old town of Valencia is full of history and culture. You can explore this part of the city by walking along the streets. This area is home to many historic buildings, such as the Church of Santa Catalina, the Casa de los Pescadores, and the Mercado Central.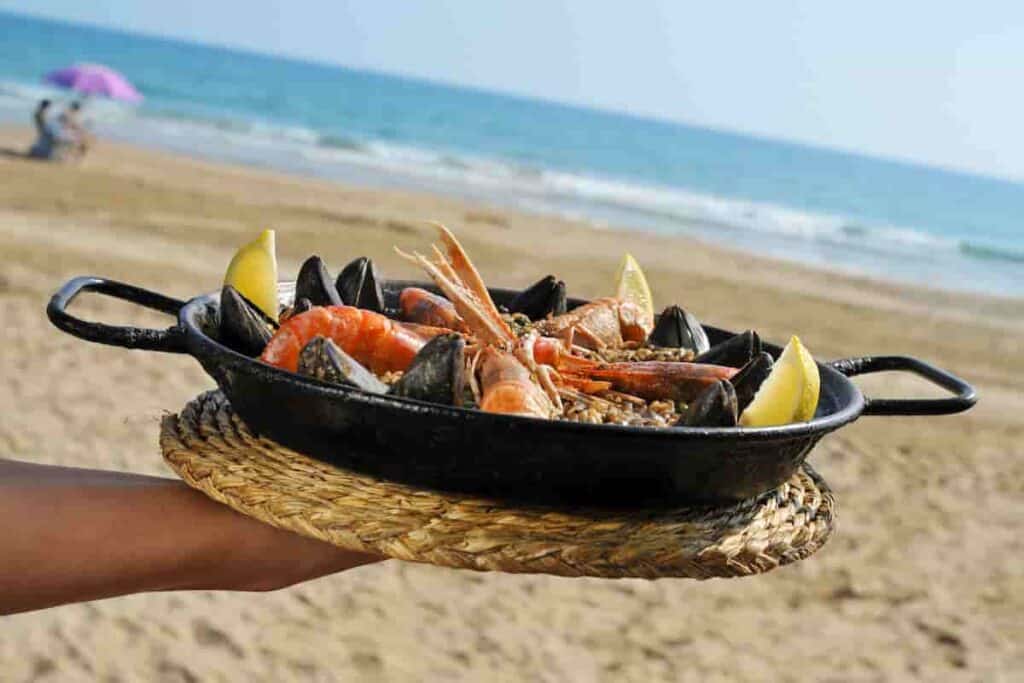 When visiting Valencia, you should try local food. It will give you a chance to experience the culture of the city. You can eat traditional dishes like paella, tapas, and churros. These foods are delicious and will satisfy your taste buds.
Table 2. Dining Options Near Valencia Beaches
| Number | Beach Name | Description of Local Specialties |
| --- | --- | --- |
| #1 | Playa de la Malvarrosa | Known for paella and other rice dishes |
| #2 | Playa de las Arenas | Renowned for seafood and traditional Valencian cuisine |
| #3 | Playa de Pinedo | Specializing in local seafood and traditional dishes |
| #4 | Playa de l'Arbre del Gos | Ideal for a packed lunch amidst nature |
| #5 | Playa de l'Albufera | Known for the best traditional paella in the region |
| #6 | Playa de Cabanyal | Historic establishments offering tapas and local wines |
| #7 | Playa de la Devesa | Perfect for a picnic while bird watching |
| Number | Beach Name | Description of Local Specialties |
Valencia's Stunning Coastal Photography Spots
Valencia's coastline offers photographers an array of stunning vistas, colorful towns, and striking landscapes to capture. Whether you're a professional photographer or an amateur enthusiast, there's no shortage of breathtaking photo opportunities along the coast. The picture-perfect mix of crystal azure waters, golden sands, and verdant greenery will undoubtedly inspire your artistic side.
Picture yourself capturing the dramatic sunset over the Mediterranean Sea, the cobblestone alleys adorned with bougainvillea, and the whitewashed houses of quaint coastal towns. Valencia's contrasting blend of traditional architecture and modern urban design also serves as a unique backdrop for your photographic masterpieces. Armed with your camera, you'll find an endless source of inspiration along the beautiful shores of Valencia.
Valencian Beach Festivals and Celebrations
Valencia's coastline is not just about sandy shores and turquoise waters; it also boasts a vibrant atmosphere during various coastal festivals and celebrations. As you plan your beach getaway, make sure to check the local events calendar to experience the unforgettable ambiance of lively fiestas, religious processions, and traditional festivities that showcase the vibrant local culture and customs.
From the colorful extravaganza of the Fallas Festival to the enchanting celebration of Moros y Cristianos, the coast of Valencia transforms into a hub of music, art, and gastronomy. Open-air concerts, traditional parades, and spirited street parties bring together a diverse mix of locals and tourists, creating a unique experience that leaves you with lasting memories of your coastal vacation.
What Do Ben and Judy Decide to Do in Valencia on Holiday?
Let's consider Ben and Judy. Ben and Judy are in their early 60s, have retired early, and are trying to see many beaches worldwide. They are active and love outdoor activities. They would like to share another country's beaches with other tourists and enjoy beaches that tourists do not crowd.
They would like to find a beach town accessible from Valencia without traveling and a bit off the tourist track but still have things to see like museums, art galleries, and markets. They had done this kind of search before and looked for towns with history, culture, or great places to eat. They want a beach town where they can relax on the beach and visit interesting attractions in the town during the day.
They decide to look for places close to Valencia where they know they can stay for a few days to a week and spend their time relaxing on the beach or walking the town during the day. They pass by places they know and also look into new towns that have recently become popular or where they haven't visited before. 
They look at photos online and feel the places they are interested in visiting. They wonder if the beach town they come across online is the right place for them and if they can spend a few days there without too much trouble.
Does Valencia Have Sandy Beaches
The sand on Valencia beaches is very soft, making it a popular destination for locals and tourists alike. However, it cannot be easy to get through at high tide. The beach is also bright and picturesque, with the dunes serving as a protected area near the lower end of Valencia Harbor, where it joins the Mediterranean Sea. If you're looking for a sandy beach in Valencia, you'll want to check out Playa de Pinedo!
Why Choose Valencia to Have Your Beach Holiday?
Valencia is a beautiful city located on the east coast of Spain. It's well known for its stunning architecture, delicious food and wine, and amazing beaches. Many people don't realize that Valencia also has some of the best beaches in Spain.
Spain is well-known for its amazing beaches, and Valencia is one of the best places to enjoy them. The beaches are beautiful, but there's also plenty to do in the city, from exploring historical landmarks to enjoy a delicious meal. There are also quiet and secluded coves to lively and vibrant seaside towns. You'll find plenty of activities to keep you busy, from swimming and sunbathing to windsurfing and sailing. And when you're not at the beach, there's plenty to see and do in Valencia itself.
Frequently Asked Questions
Is Valencia a Good Holiday Destination?
Yes, Valencia is a good holiday destination and an attractive place for a beach holiday! There are plenty of fun activities close by: enjoy a stroll on one of Valencia's beaches, take some sailing courses, or eat ice cream!
 If you're looking for the nearest beaches under 10 km from the city center, this can be your go-to place. Valencia is right near the city center, making it a good destination for those who want to make an itinerary of attractions.
What Kind of Holiday Can You Have in Valencia?
Valencia is a great place to go on holiday if you're looking for some beautiful beaches. Costa Blanca has some stunning sand, and there are lots of resorts and medieval quarters inland if you want to explore the city.
The beaches of Valencia are one of the highlights of visiting there. There are some excellent stretches of sand close to the city and some beautiful hidden gems if you're willing to venture further afield.
Sagunto is one of the best beach destinations in Spain – it has expansive sands and a 16th-century castle which is worth a visit. 
Another major attraction to Costa Blanca is its beautiful beaches. One favorite is the 16th-century quarter inland worth exploring. The area is a really beautiful one with narrow streets and traditional houses. Another major attraction is the many castles that dot the countryside, offering visitors fascinating glimpses into the past. 
If you're looking for something a bit more lively, Benicàssim is well-known for its aqua park and festival – and the beach is perfect for scuba diving because of the clear waters.
Cala Ambolo, Granadella, and El Portet beaches are all worth visiting if you're looking for an escape from city life. Cala Ambolo is a secluded beach with translucent water due to its difficult access – it's worth checking out if you have time.
What Ocean Is Valencia Spain On?
Valencia, Spain, is located on the Mediterranean Sea.
The climate in Valencia is a special Mediterranean climate and supports olive trees and citrus trees. It is ideal for growing oranges and lemons. In the early 1960s, the Valencia oranges and lemons were exported to several countries, including the US. Today they are exported to over 80 countries.
Is Valencia Good for Nightlife
Valencia offers a wide range of nightlife options to suit different tastes. However, some of Valencia's most popular nightlife areas include the Carmen district, the City of Arts and Sciences, and the Ruzafa district.
 Valencia is a great place for nightlife, with plenty of restaurants, bars, and nightclubs. You can find everything from casual pubs to high-end cocktail lounges, and there's something to suit every taste. The city is also home to some of Spain's best shopping, so you can easily kill two birds with one stone.
If you're looking for a bit of excitement after dark, Valencia is the place to be. With its vibrant nightlife and wide range of options, you'll never run out of things to do.
Final Thoughts    
Beaches are beautiful, and no matter where they are located, they are ideal for a vacation getaway. Valencia Spain beaches are no exception. There are plenty of beaches in Valencia, and each one is special in its way. These Valencia Spain beaches are unexpected and surprising and are truly a must-see if you are ever in the area.
So there you have it, some tips about going to Valencia, Spain beaches. I've covered why you choose Valencia to have your beach vacation, what the beaches are like and what activities you can do, and a list of some of the best beaches in Valencia. Take these tips and apply them to your situation for your next trip. The best thing you can do for traveling is to have a good plan and then move to implement it.